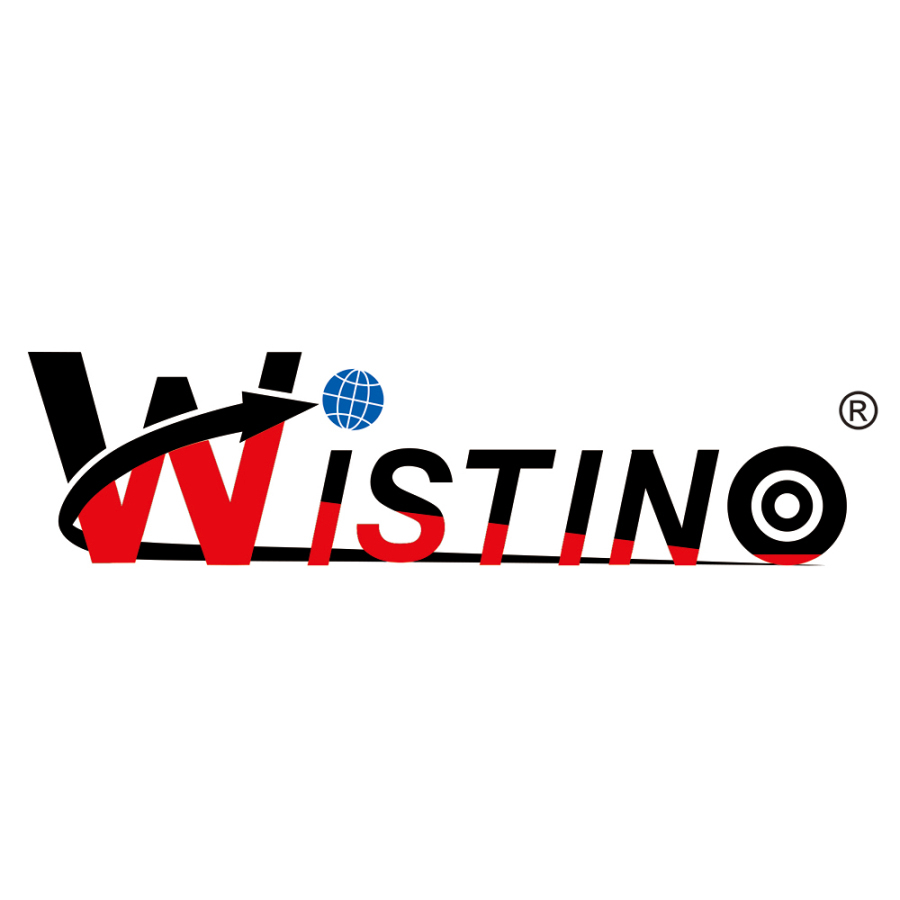 Wistino
Wistino Wireless Miracast FHD 15.6 Inch IPS Screen Portable Monitor for iPhone IPad Mi 10 RedMi Phone Switch PS5 Monitor
Brand: Wistino Screen Size: 15.6 inches Screen ratio: 16:9 Interface Type: TYPE-C (USB-C)/ miniHDMI/3 .5 MM Video Discarded / Micro USB Interface Resolution: 1920 x 1080 Color classification: 15.6 inch high clear touch one line pass / 15.6 inch high clear one line pass Touch screen: optional touch screen or without touch screen. Additional features: built-in speakers HDR (PS:Switch,PS4,Apple system not support Touch function) Wistino 15.6 "Product List: 1 x 15.6 "Curtain Display 1 x HDMI wire. 1 x TYPE-C signal. 1 x Leather 1 x USB to TYPE-C cable. 1 x UK 5V2A Power supply It can be used in Nintendo, switch, PS3, PS4, Xbox360, WiiU, very suitable for games. It can also be used for you. The second computer display device shows the copy and display screen, and the sleeve is easily supported. Support for MACBOK Exhibition Ear Jack available Note: Your device has a TYPE-C / HDMI that can be connected to our display device. Support Type-C phone model: (Wired) For Huawei: Mate10、, Mate10 pro、Mate 20、Mate20 pro、Mate 20X、P20, 、P20Pro, 、Note 10、P30、P30 Pro For Sumsung: S8, 、S8+、S9、S9+、Note 8、Note 9、S10、S10+ For Smartisan: R1, Pro2S For OPPO: R17Pro For LG: G5 For RAZER: Razer Phone、Razer Phone2 For HTC: U Uitra For Honor: Note 10、Magic 2、v20 For Others: Keep updating.... Support Type-C laptop model: For Apple: MacBook 12"、MacBook Pro、MacBook Air、iPad Pro 2018 For HUAWEI: MateBook、MateBookX、MateBookXPro、MateBookE For Honor: Magic For MIUI: Air 12.5"/13.3"、Pro15.6"、MIUI Game Book For ASUS: TUF3、U306、U321 Series、U4100、ROG Series For Lenovo: Yoga5 Pro、ThinkPad_Xl Carbon 2017、Miix 720 For HP: Pavilion x2、EliteBook Folio G1 For DELL: XPS13、XPS15 For Google: ChromeBook Pixels、 PielBook Pen For Razer: Blade Stealth For Microsoft: Surface Book 2 Support Game Devices PS4/PS3/XBOXOEN/SWITH(CANNOT TOUCH)……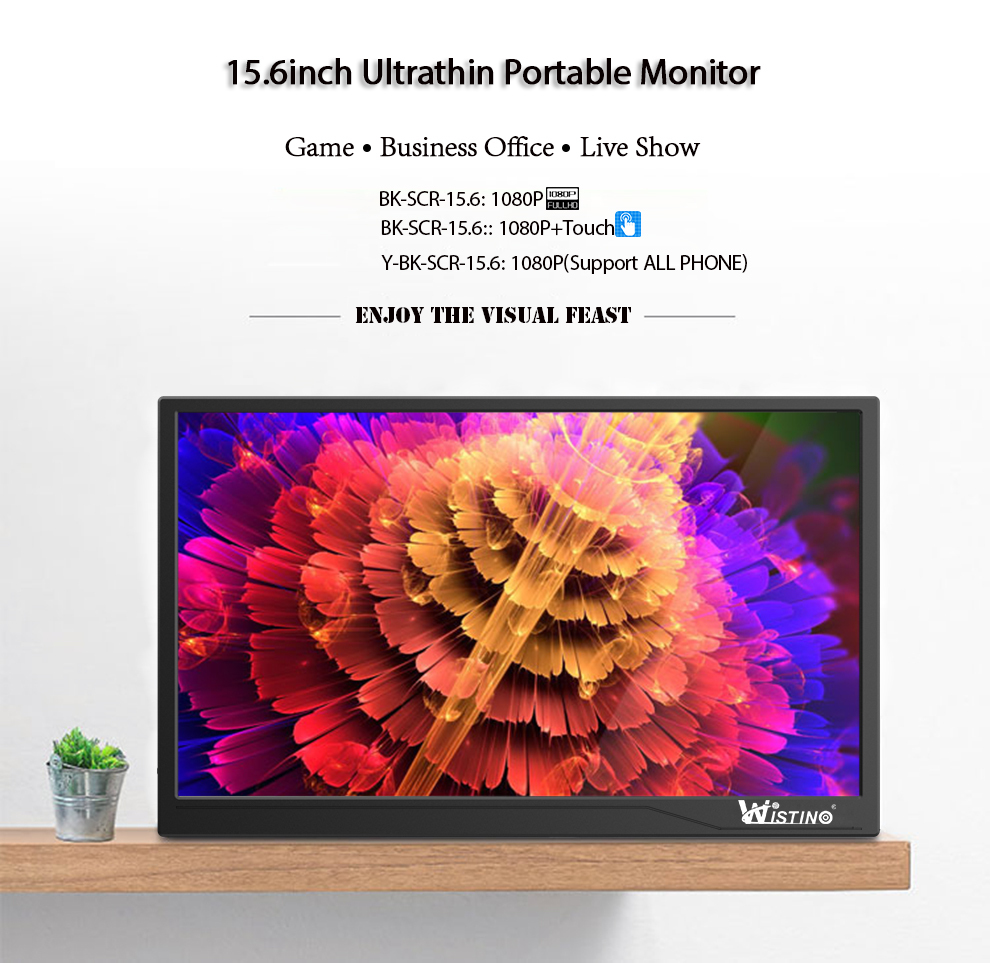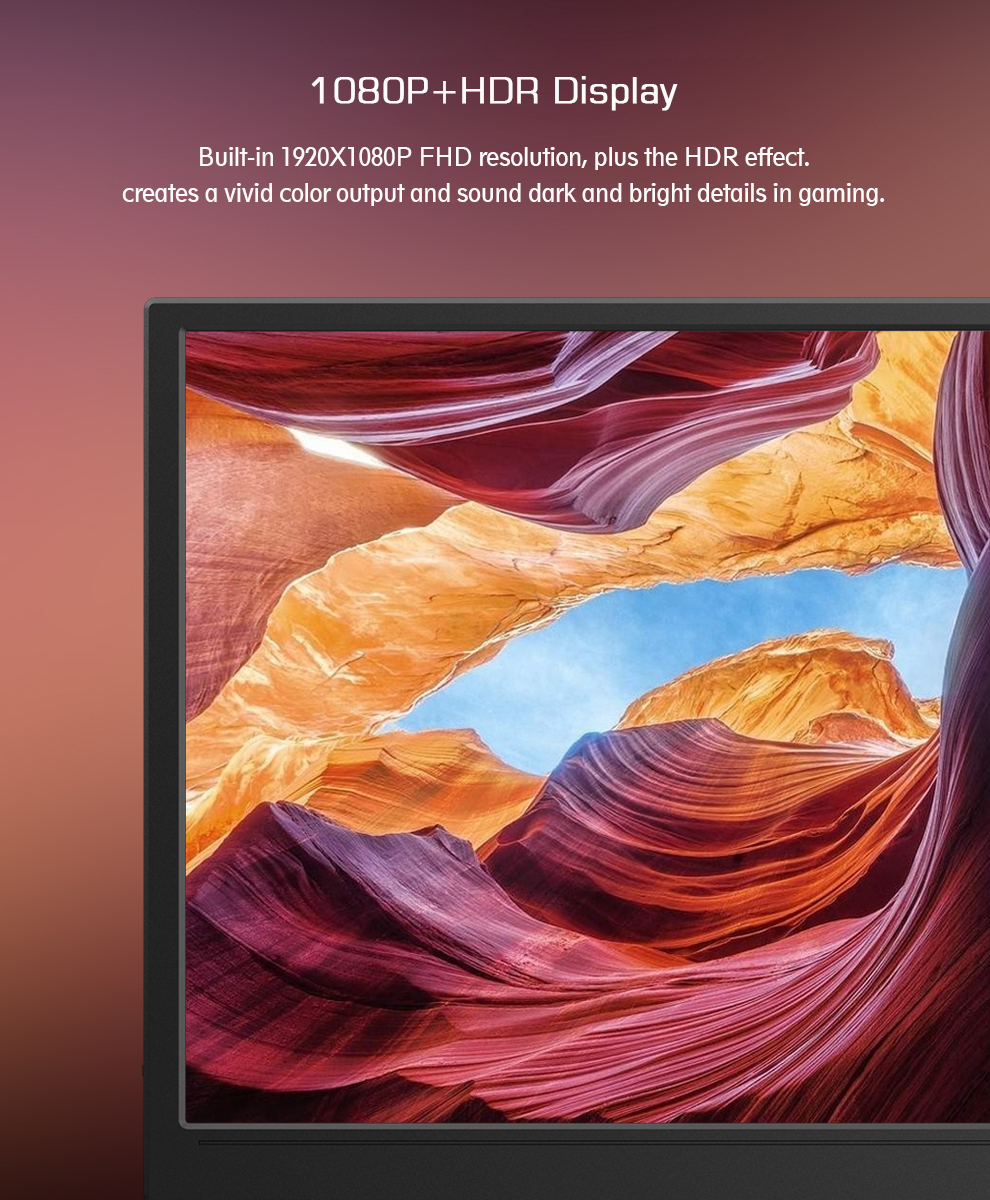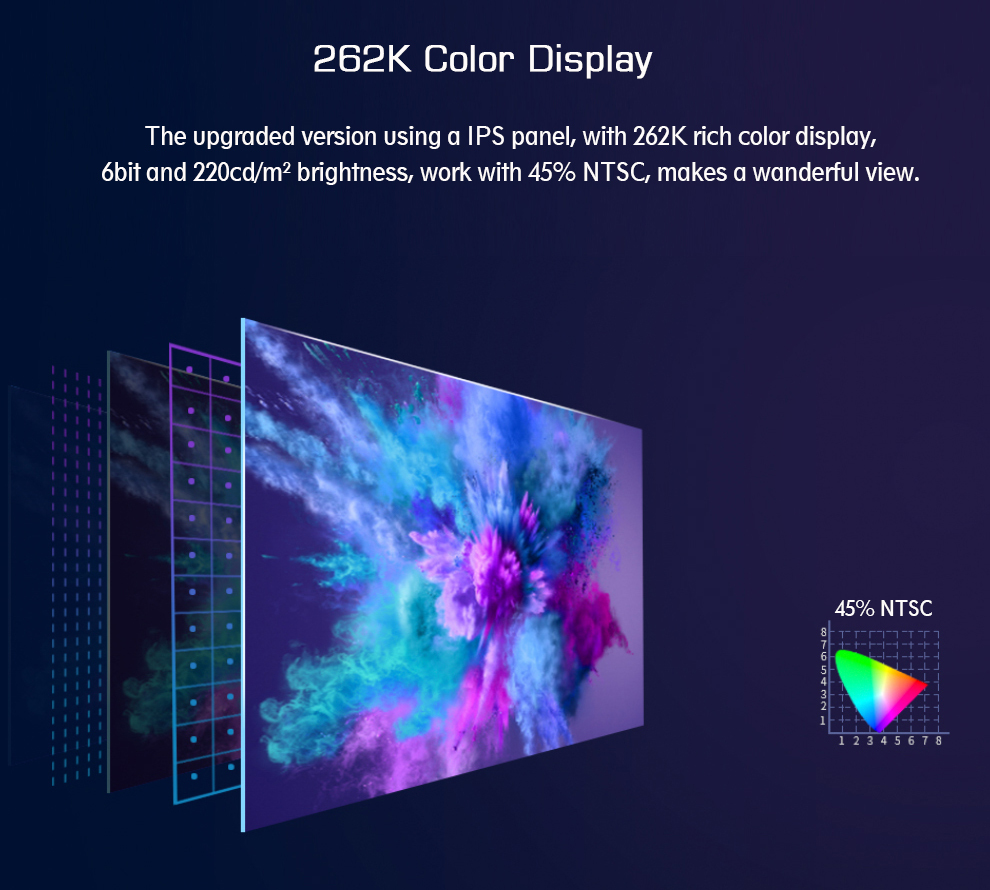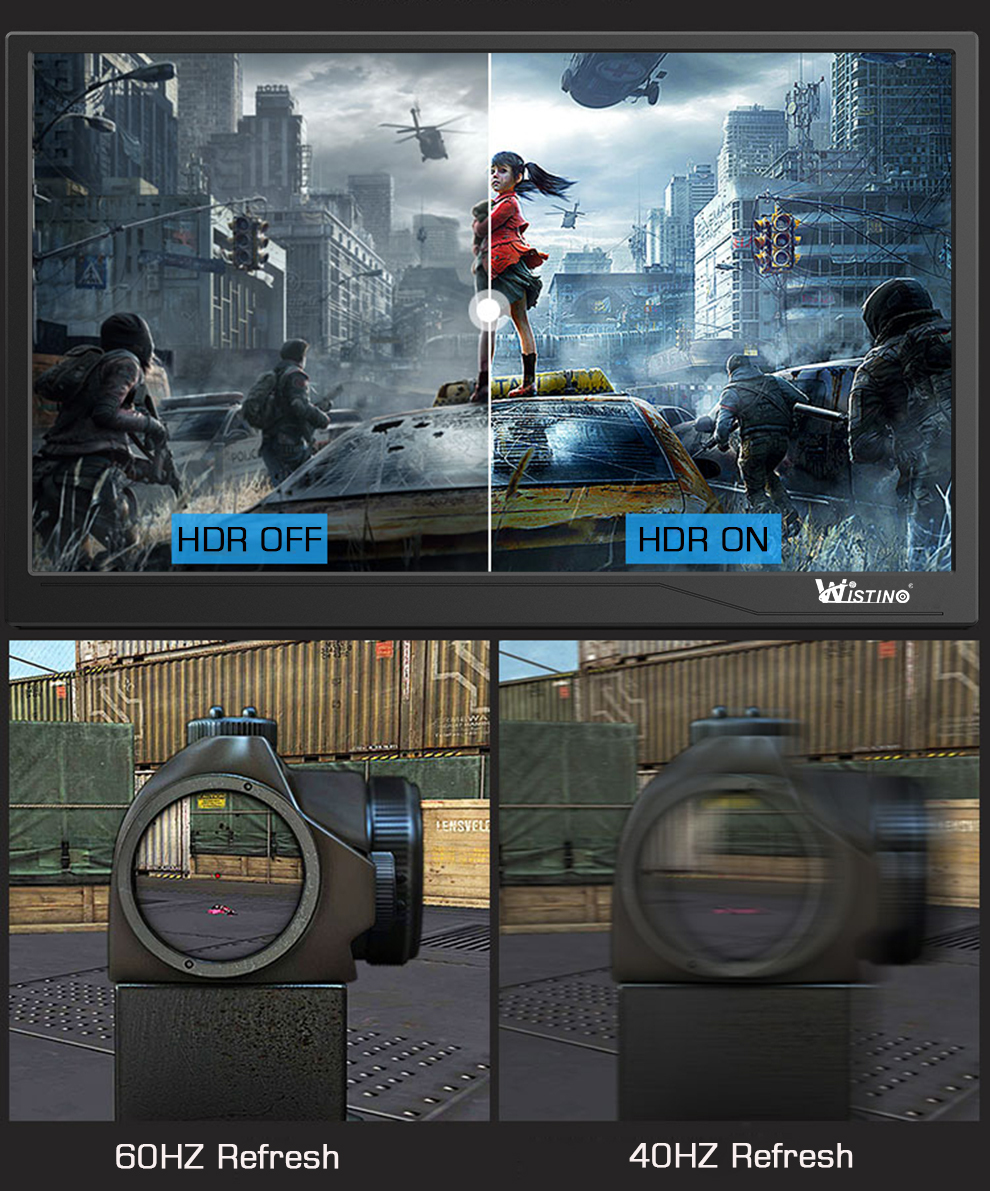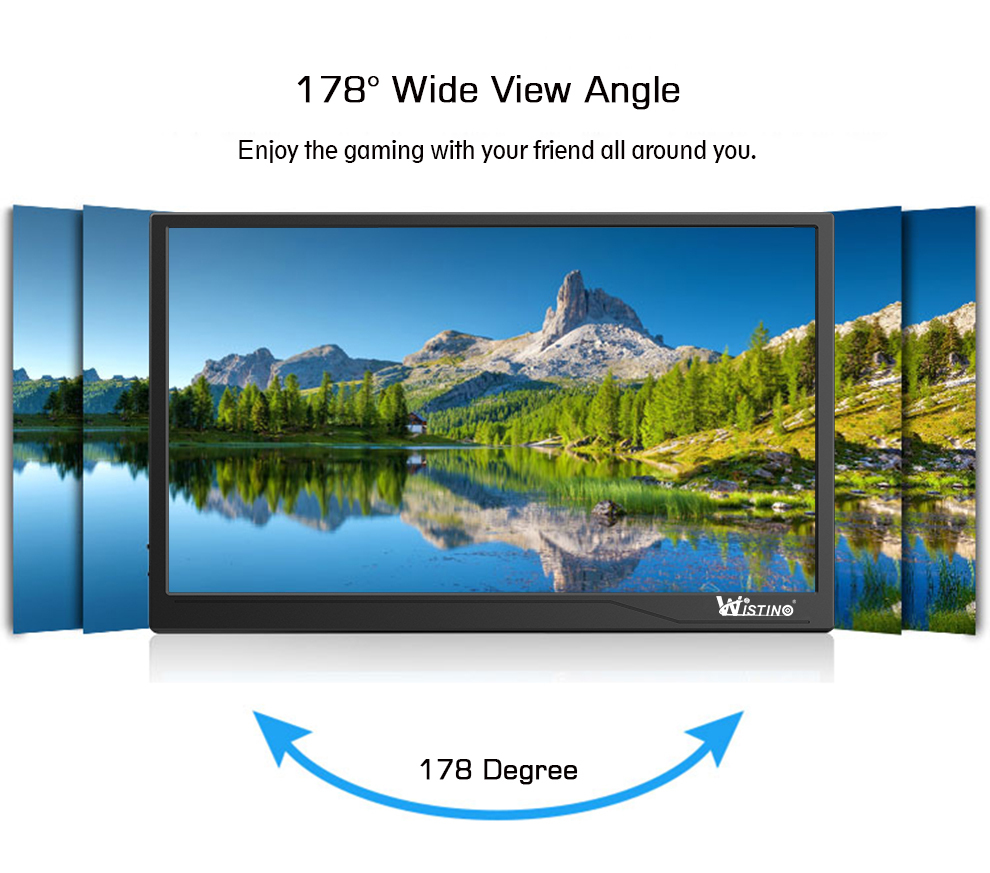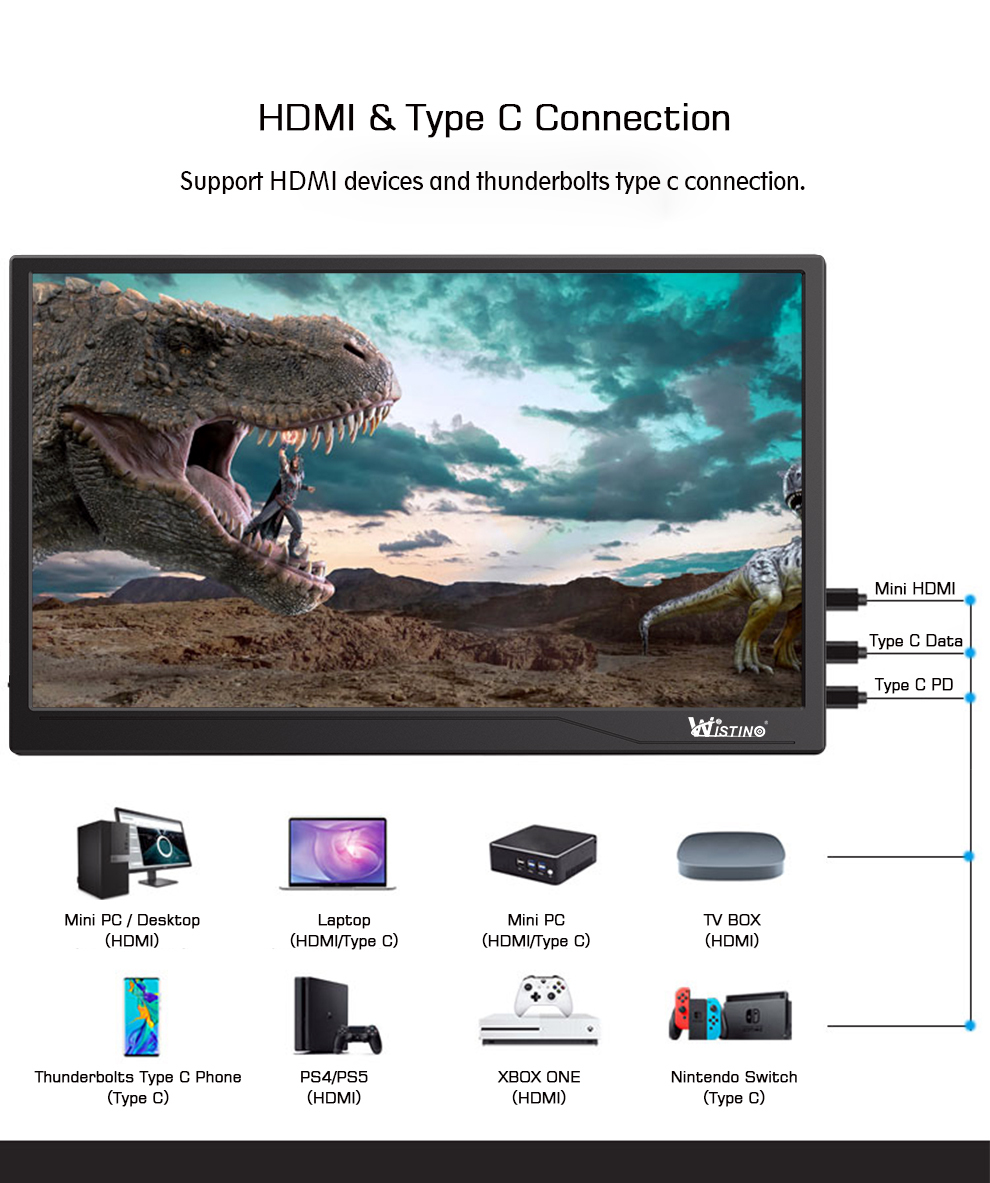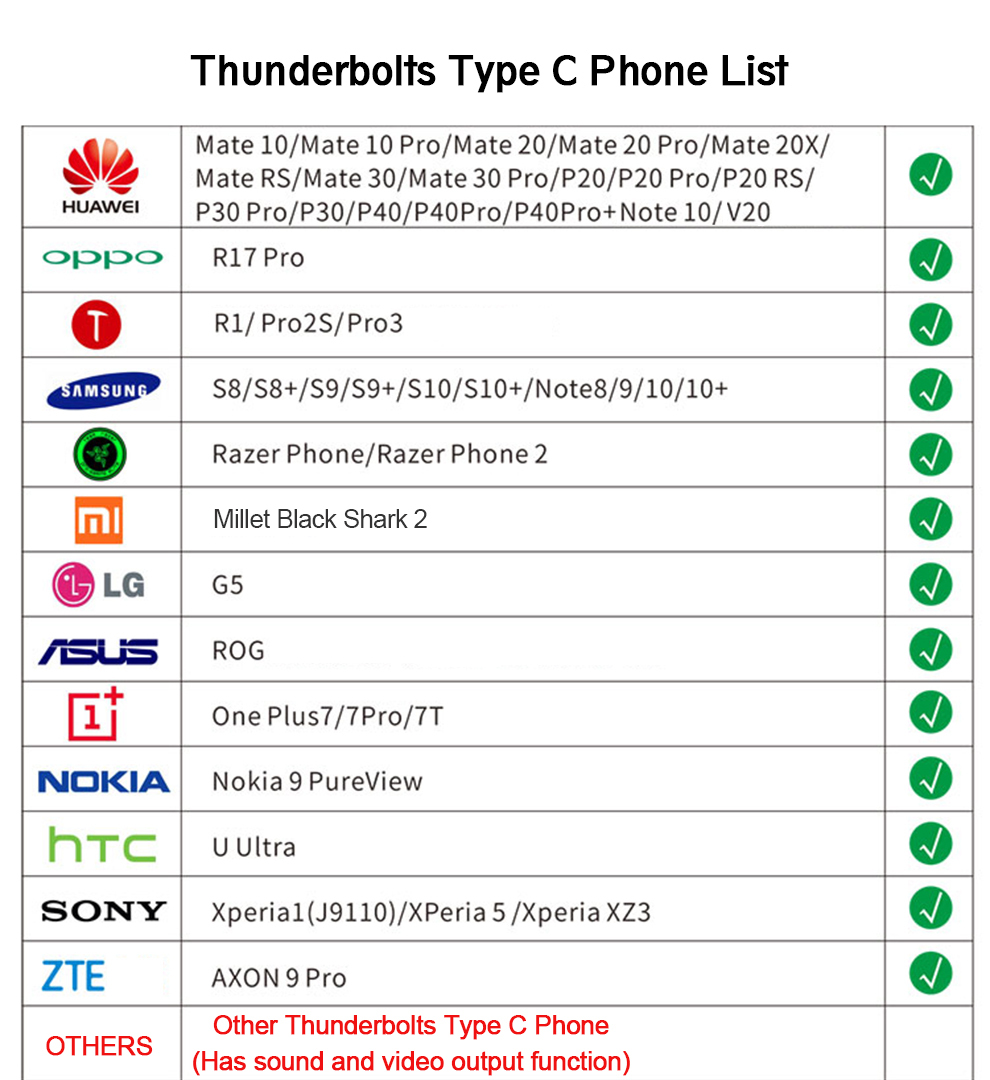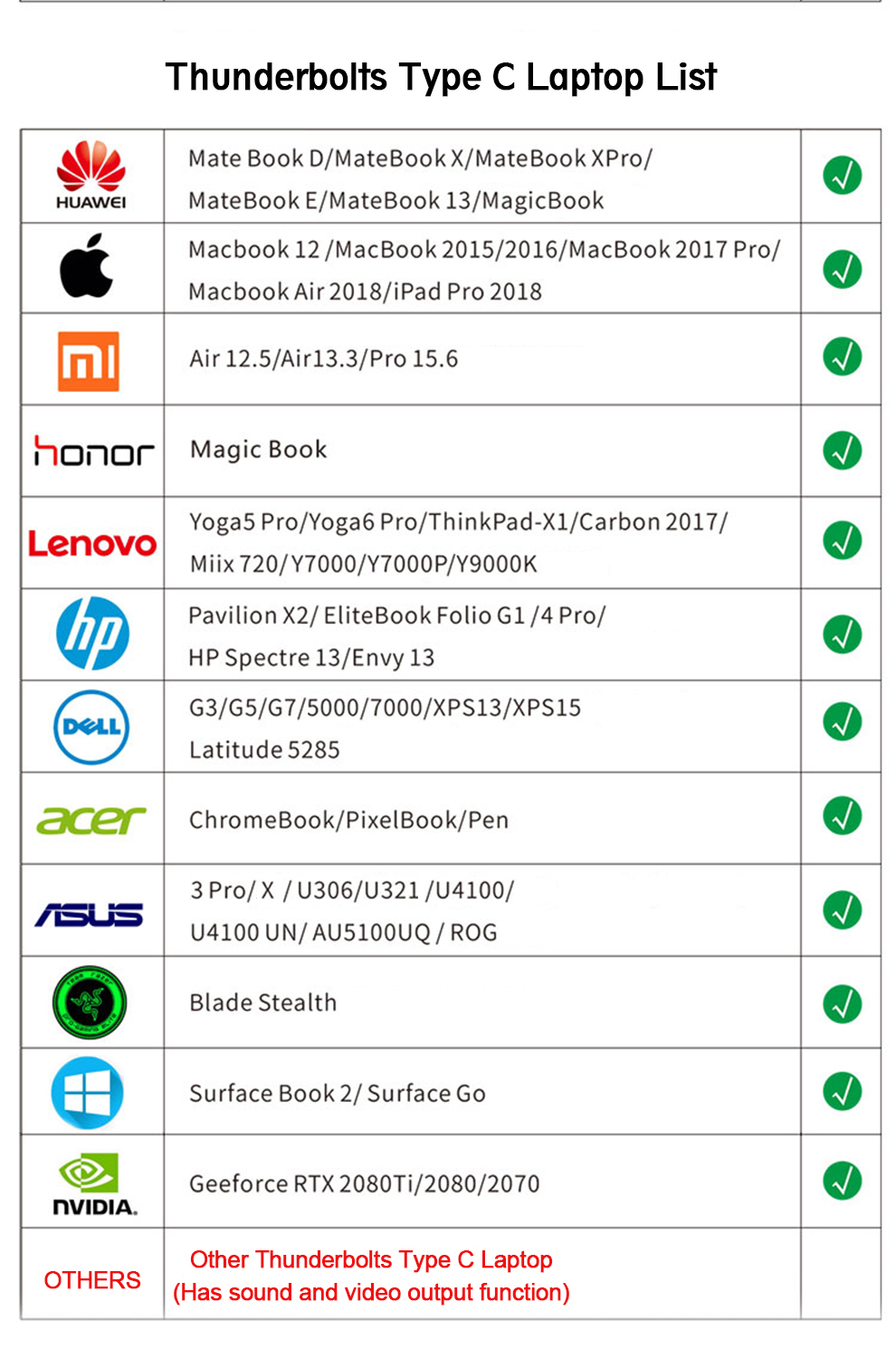 Recent Reviews ( 21 )
By
B***w A***v
Friday, 08 July 2022
ในการส่งมอบตรงเวลา สินค้าดีมาก. ผู้ขายแนะนำ. สื่อสารได้ดีมาก สินค้าตรงตามความคาดหวัง
By
K****b K****r
Sunday, 03 July 2022
Fast hookup and works as expected. Working from home is now as efficiency as working from office.
By
U****a
Saturday, 02 July 2022
จนถึงตอนนี้ฉันรักมัน! สำหรับราคาฉันไม่บ่น เท่าที่หน้าจอใช้งานได้ยอดเยี่ยม
By
K***d S*****i
Saturday, 02 July 2022
Product is awesome. I work remote and always on the road so it help me have dual monitor anywhere anytime
By
M***e
Thursday, 30 June 2022
Love this item - great resolution on screen and colors are fantastic works. would definitely order from again
By
V****a
Wednesday, 29 June 2022
คุณภาพของภาพที่ยอดเยี่ยม ขนาดหน้าจอที่ดี และคุณสามารถควบคุมความสว่างของหน้าจอได้
By
Q****f N***d
Tuesday, 28 June 2022
ทุกอย่างสอดคล้องกับคำอธิบายและลงตัวพอดี
By
O***e
Sunday, 26 June 2022
ฉันใช้สิ่งนี้สำหรับเกมสวิตช์แทนการผูกทีวี มันชัดเจนและสีสันก็ยอดเยี่ยม ความคิดที่ดีที่สุดที่ฉันเคยมี
By
J***e W***l
Sunday, 19 June 2022
Plug and play, it's just that simple!! Where has this been.. I've needed this monitor for the last two years, working from home.
By
W***v S***j
Sunday, 19 June 2022
This monitor has great color, brightness, and resolution. Comparing it to my laptop I actually think it's better than the laptop screen(dell).
By
H****e F***d
Wednesday, 15 June 2022
Very good product, still not tested. But has a good appearance, workmanship, and had no damage in box arrived in perfect condition.
By
L****b
Monday, 13 June 2022
คำสั่งซื้อมาถึงอย่างรวดเร็วและตั้งค่าได้ง่าย Plug and play.. จอภาพเกินความคาดหมายของฉันตั้งแต่แกะกล่อง
By
D***v M***e
Friday, 10 June 2022
Working as second monitor, it is also working as third monitor as well. Very light weight, perfect for such a price.
By
S***b M***e
Friday, 10 June 2022
Honestly a lot better than expected. I am using this as a second monitor and it is very easy and straightforward to connect/use. The quality is also a lot better than I expected, so I am very satisfied.
By
K***n
Friday, 10 June 2022
Looks great. I debated between this or an actual monitor, and am so happy that I went with this purchase. The colors are bright the picture quality is great. Will follow up if anything changes, but so far, so good!
By
C****m
Friday, 03 June 2022
ติดตั้งง่ายและอิงจากรีวิวอื่นๆ รู้สึกประหลาดใจมาก เกินความคาดหมายของฉัน
By
G***w K***d
Wednesday, 25 May 2022
Quick set up, and easy. Adds the additional screen needed when using laptop out of the office. Easy to take with you. Going to look to see what else I can use it with.
By
D***n
Friday, 24 September 2021
Отличное качество, вопросов нет! Быстро пришло.
By
G***e
Tuesday, 21 September 2021
great size, great with my laptop and switch. also the cover is very nice. the screen is easy to use

Your cart is currently empty.