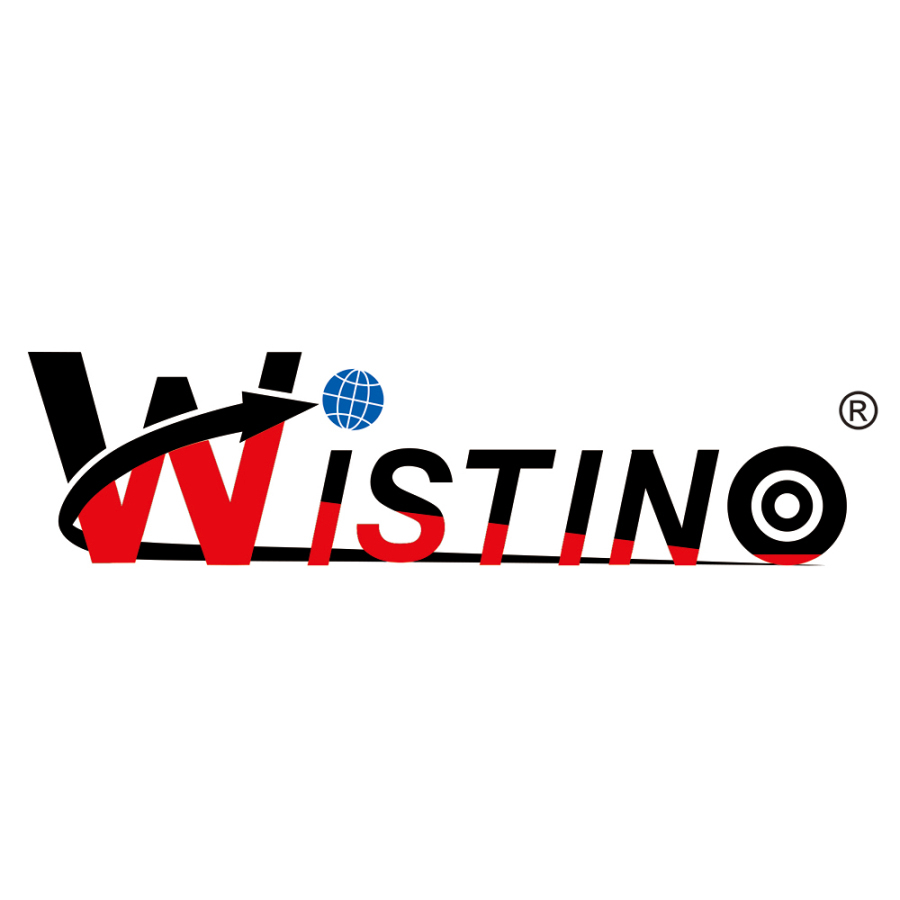 Wistino
Wistino Ultrathin 15.6 Inch Narrow Border Screen 1080P IPS PS3 PS4 Switch Gaming Portable HDR Monitor
Wistino Monitor Screen Size: 15.6 inches Screen ratio: 16:9 Interface Type: TYPE-C (USB-C)/ miniHDMI/3 .5 MM Video Discarded / Micro USB Interface Resolution: 1920 x 1080 Color classification: 15.6 inch high clear touch one line pass / 15.6 inch high clear one line pass Touch screen: optional touch screen or without touch screen. Additional features: built-in speakers HDR (PS:Switch,PS4,Apple system not support Touch function)

✔️1.Great Visual Experience: 15.6 Inch IPS screen with 1920x1080 native resolution screen, 16:9 (4:3) aspect ratio, 250cd/m2 brightness, 800:1 Contrast Ratio. The monitor delivers good visual experience ✔️2.Plug Id Play: Two Type-C port, Upper Type-C for power and the Lower Typen an-C for Power&Video, Save space and easy to use. ✔️3.Support HDMI Input: HDMI format supports 720P, 1080P (50-60 Hz)..Two Type-C Input. Built-in Dual rear speakers Potable Monitor: Full aluminum housing,sturdy finished, protect your monitor from collapsing and bumping. Features a wraparound easel cover with which to support the monitor when in use - no other attachments are needed. When not in use, the cover protects the monitor when traveling, similar to a tablet cover ✔️4.Support Wistino CCTV Recorder ✔️5.Support phone---Samsung S8,S8+,S9,S9+,NOTE8&NOTE9;Oppo R17 PRO;JMGO R1&PRO2S;Huawei Mate10,Mate10 pro,Mate20,Mate20pro,Mate 20X,P20,R20PRO and Honornote10 ✔️6.With 3.5mm headphone jack
Wistino 15.6 "Product List: 1 x 15.6 "Curtain Display 1 x HDMI wire. 1 x TYPE-C signal. 1 x Leather 1 x USB to TYPE-C cable. 1 x UK 5V2A Power supply It can be used in Nintendo, switch, PS3, PS4, Xbox360, WiiU, very suitable for games. It can also be used for you. The second computer display device shows the copy and display screen, and the sleeve is easily supported. Support for MACBOK Exhibition Ear Jack available Note: Your device has a TYPE-C / HDMI that can be connected to our display device. Support Type-C phone model: (Wired) For Huawei: Mate10、, Mate10 pro、Mate 20、Mate20 pro、Mate 20X、P20, 、P20Pro, 、Note 10、P30、P30 Pro For Sumsung: S8, 、S8+、S9、S9+、Note 8、Note 9、S10、S10+ For Smartisan: R1, Pro2S For OPPO: R17Pro For LG: G5 For RAZER: Razer Phone、Razer Phone2 For HTC: U Uitra For Honor: Note 10、Magic 2、v20 For Others: Keep updating.... Support Type-C laptop model: For Apple: MacBook 12"、MacBook Pro、MacBook Air、iPad Pro 2018 For HUAWEI: MateBook、MateBookX、MateBookXPro、MateBookE For Honor: Magic For MIUI: Air 12.5"/13.3"、Pro15.6"、MIUI Game Book For ASUS: TUF3、U306、U321 Series、U4100、ROG Series For Lenovo: Yoga5 Pro、ThinkPad_Xl Carbon 2017、Miix 720 For HP: Pavilion x2、EliteBook Folio G1 For DELL: XPS13、XPS15 For Google: ChromeBook Pixels、 PielBook Pen For Razer: Blade Stealth For Microsoft: Surface Book 2 Support Game Devices PS4/PS3/XBOXOEN/SWITH(CANNOT TOUCH)……


Recent Reviews ( 32 )
By
Z***g S****e
Saturday, 09 July 2022
จอภาพมาถึงไม่เสียหาย ทำงานได้ดีกับการเชื่อมต่อที่ฉันได้ลอง ฉันคิดว่ามันเป็นการลงทุนที่ยอดเยี่ยม
By
B****r K*****e
Friday, 08 July 2022
สินค้าดีเกินคาด ภาพสวยถูกใจครับ คุณภาพของหน้าจอและความสว่างก็ยอดเยี่ยมเช่นกัน จัดส่งตรงเวลา!! ขอขอบคุณ!!
By
J****e
Tuesday, 05 July 2022
I bought this for when I work from home. The picture is better than my laptop's, and it super easy to travel with.
By
M****d
Monday, 04 July 2022
Very light, easy to use, and high quality screen! Will have this for traveling and can't wait to set up my mobile office anywhere I want.
By
N****u
Saturday, 02 July 2022
จอภาพนี้ใช้สำหรับแล็ปท็อปของฉัน ง่ายต่อการเชื่อมต่อ ใช้งานง่าย เป็นสิ่งที่ฉันกำลังมองหา
By
F***a Z***r
Friday, 24 June 2022
So far I like it. The monitor is light to carry and very professional looking.
By
F****w
Thursday, 23 June 2022
Image quality us much better than what I expected, lightweight and overall good quality.
By
K****w
Thursday, 09 June 2022
love it !! amazing picture + screen quality!! very tactical, portable and sleek !
By
J***g
Wednesday, 09 February 2022
Shipping boxes as per Dunnage without courier with packing the chapel and anxiety was used, spare box inside panel for air tube wrapped with colorful packing A. Inside separate manual for stand up embarrassing did a little children easy was. Product description for the 2nd time USB C port laptop USB C linkable light, HDMI + time battery + $ number USB C Port USB plug wholesale touch which seemed to four. Color is slightly and the brighter little water fell cold?. Optional adjust correct colors thanks for easy navigation. FreeSync menu options and Radeon software in one end awareness. HDR-brighten color sense is more and get by user seemed to not. Stand with magnet removable reusable and monitor the back iPhone to month sound output value added. Sound output than it is OK. This end discount lot mailbox did ok, IPS panel side also compare reported by epic is good. This display was set Whitey color setting I think, so I should search for my ideal contrast later on. Supports HDR and FreeSync, but I think HDR makes color too over-adjusted. There are four sound holes behind the display. Stand part is magnetic and detachable.
By
R***r
Tuesday, 01 February 2022
Delighted with the device. It came to Me in 8 days from purchase. The seller always responds to messages sent to you and evades queries. Very good packing with enough foam and inflated bag with air as can be seen in the photos. It comes with its 4 cables and plug, which is not for charging but for connecting it to the electric current. I 've already tried connecting it to the Note 9 phone, which I connected the screen to the electricity and then connected it to the mobile with the mini USB Type-C cable, and it works the like a 15,5 inch phone is about. I recommend, it looks great. The app wouldn't let me put the video I took. It comes with a leather case.
By
A***n
Monday, 31 January 2022
Получил быстро, курьером. Работает. Вот только никакой документации и инструкции не было приложено.
By
M***r
Tuesday, 25 January 2022
Screen arrived with a good selection of leads, PSU is not the 3A claimed, lucky the screen seems to only need 2A Unfortunately i cannot get the Thunderbolt/USB-C video to work, but the HDMI and USB touch works after some faffing with the leads and drivers. Nice screen and can be completely powered from my Asus Tuf Gaming Laptop
By
G***r
Thursday, 20 January 2022
Good quality, nice touch. Functional without further installation on Linux.
By
S***.
Wednesday, 19 January 2022
Normal monitor as a whole, the characteristics fully correspond to the description. In my case there were small problems, but the seller helped to solve them
By
D***s
Tuesday, 18 January 2022
o produto é muito bom recomendo vale a pena produto Premium chegou rápido e bem embalada
By
S***k
Tuesday, 14 December 2021
Fast shipping is satisfied with. New version is being a knowingness.
By
a*****2
Saturday, 25 September 2021
Mantap,x pyh ssh2 nk psg power cable gn power adapter,just plug in je power cable kt ps4 trs blh on,bgksn padu brg d jamin slmt tnpa cacat cela,phntrn laju,hrga yg terendah dr kdai yg lain2,kualiti mmuaskan
By
hsyong39
Friday, 24 September 2021

Your cart is currently empty.