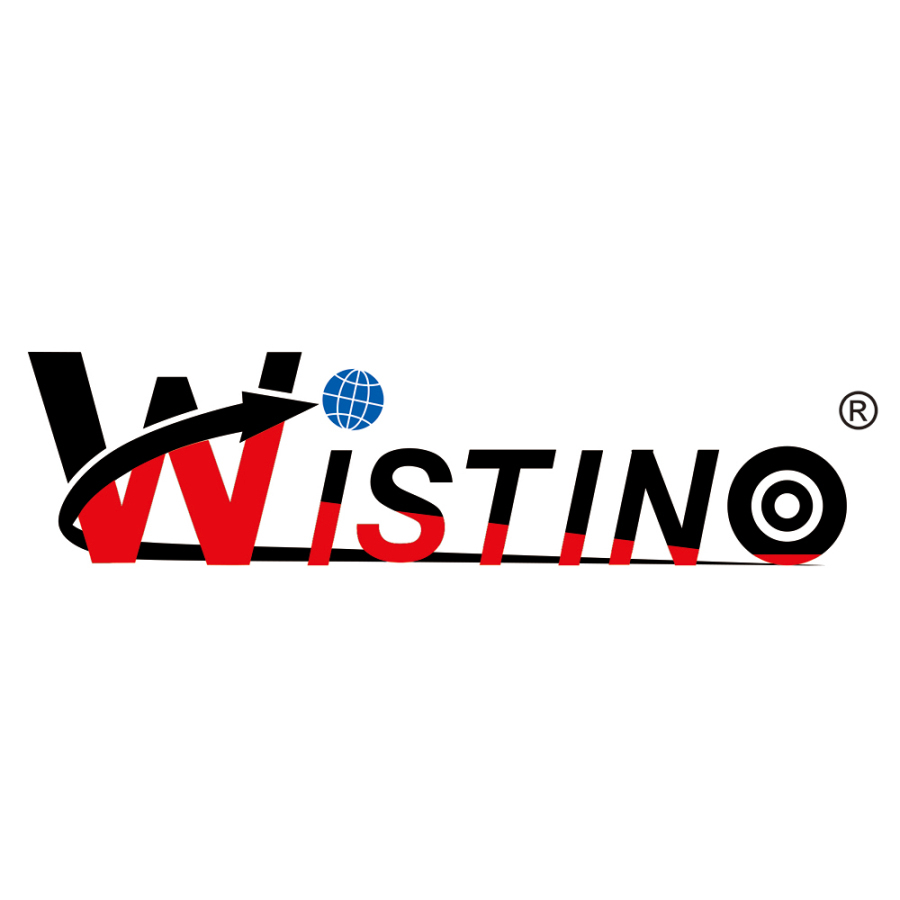 Wistino
Wistino Thin Portable LCD HD Monitor 15.6 USB Type C HDMI for Laptop,Phone,Xbox,Switch and PS4 Portable LCD Gaming Monitor
Only USB-C to USB-C video, power, touch will drive in one cables. USB-A to USB-C Cable will drive power and touch, need extra HDMI connecting to show display
Great Visual Experience: 15.6 Inch IPS screen with 1920x1080 native resolution screen, 16:9 (4:3) aspect ratio, 250cd/m2 brightness, 800:1 Contrast Ratio. The monitor delivers good visual experience
Plug Id Play: Two Type-C port, Upper Type-C for power and the Lower Typen an-C for Power&Touch&Video, Save space and easy to use. Charging your phone when connecting the upper type-c to usb 3.0 cable to power supply, no worry about short battery life when playing games on the phone(phone model listed in descriptions)
Support HDMI Input: HDMI format supports 720P, 1080P (50-60 Hz).
Potable Monitor: Full aluminum housing, sturdy finished, protect your monitor from collapsing and bumping. Features a wraparound easel cover with which to support the monitor when in use - no other attachments are needed. When not in use, the cover protects the monitor when traveling, similar to a tablet cover
Wistino-SCR-1
15.6inch 1920X1080P Full HD IPS Screen
Built-in TYPE C, HDMI, Micro USB interface for more connection
Suitable for easy gaming or more screen display at work or at school
Remind:
If can not light up the screen, need extra power on the screen. Use a 5V-2A adapter to connect the screen via the Type C to USB cable.
Recent Reviews ( 73 )
By
F***n L****e
Wednesday, 06 July 2022
Never used a portable monitor but now that I've tried the Wistino portable monitor I will never use another!
By
H****w K***u
Wednesday, 06 July 2022
กะทัดรัดและง่ายต่อการเดินทางด้วย ภาพที่ชัดเจนและใช้งานง่าย
By
W****d H***m
Tuesday, 05 July 2022
Great product!! Awesome monitor, screen quality is great, easy to use and take it everywhere.
By
Y**r U****e
Monday, 04 July 2022
bought as 2nd work monitor.. light weight. very clear / sharp picture.
By
J****a
Wednesday, 29 June 2022
ฉันซื้อสิ่งนี้สำหรับจอภาพที่ 2 เพราะฉันทำงานจากที่บ้าน 3 วันต่อสัปดาห์ ฉันมีแล็ปท็อปและต้องการจอภาพนี้เพราะมันมีขนาดใกล้เคียงกับหน้าจอแล็ปท็อปของฉัน การเชื่อมต่อนั้นง่ายมาก และคุณภาพของภาพก็สว่างและคมชัด ฉันพอใจมากกับการซื้อนี้
By
T****w H****b
Thursday, 23 June 2022
หน้าจอแบบพกพามากและง่ายต่อการติดตั้งกับแล็ปท็อป จะดีมากถ้ามีหน้าจอที่สองที่สามารถเดินทางได้อย่างง่ายดาย ความคมชัดที่ดีบนหน้าจอ
By
O*****e K****u
Tuesday, 21 June 2022
I love it I made the right choice ! Just better for my business and courses
By
K****f
Monday, 20 June 2022
It's great I use it everyday for work. Very convenient and portable. Yea
By
B*****g L****e
Sunday, 19 June 2022
ง่ายต่อการเชื่อมต่อกับแล็ปท็อปของฉัน กราฟิกที่ชัดเจนและสดใส พกพาสะดวกมาก
By
F****w G***k
Friday, 03 June 2022
ในโลกของโควิด การมีหน้าจอแยกช่วยให้เว้นระยะห่าง - ไม่ต้องดูแบบ "ข้ามไหล่" อีกต่อไป
By
Y***m
Tuesday, 15 February 2022
Take why now bought are not so satisfied enough to regret.. Product quality is also good, lightweight four! House in days when writing out and bought a multiple use write and dont think.
By
A***Z
Tuesday, 08 February 2022
By
W***s
Tuesday, 01 February 2022
Monitor very good, the case comes in monitor. It is light and thin. Satisfy my problem until then that was to have two screens in any situation.
By
T***n
Wednesday, 26 January 2022
Bought for 8700 rubles. Delivery to the point of issue 13 days. From PC to Windows10 via HDMI connected to the site, did not set anything up. In the kit there is a thick and long enough wire miniHDMI - HDMI. Monitor is not touch! But I needed one. Brightness in my opinion is excellent. Cover included. The sound is available, do not say that loud, but in principle, you can watch video and turn on background music. In general, I'm still happy, just to work without problems. The settings of the screen after power is turned off, I have saved, I have checked.
By
G***g
Thursday, 13 January 2022
It's fast. I still do not understand how to connect to the phone. I'll add it later.
By
S***v
Saturday, 01 January 2022
Received in time. Nice screen. I use it as a 2e screen on PC. Accessory supplied. (various cables and charger) Satisfied with my purchase.
By
Union
Wednesday, 29 December 2021
Super fast delivery which was in time for an early Christmas present to myself. It was just as expected, plug and play with no need to download drivers like some monitors. It came well packaged and the leads required for a MacBook Pro. Just a perfect size and portable set up as a 2nd screen. Resolution is fairly decent but yet to test speakers
By
J***a
Thursday, 23 December 2021
Already tested as description. Arrived in 32 days Rondonopolis thick bush Brasil
By
M***n
Thursday, 09 December 2021
très satisfait ! Compliqué de s'y retrouver dans les réglages mais cela viendra avec le temps. Mode HDR au automatique bascule bien avec la Playstation. S'auto alimente avec mon DELL XPS en Ubc C. Mode Dex de samsung fonctionne aussi parfaitement. Bref je suis ravi !!! obtenu à 68€ durant le 11.11
By
M***v
Saturday, 04 December 2021
Of the pluses-The Monitor is good, in principle. I came without damage and marriage. Cons: The Native USB wire is apparently so cheap that it just can not give the right voltage and the monitor with it does not start. Further, the system of fastening the monitor on the case during use is very imperfect. To put it in the most vertical position is almost unrealistic-it falls, jumping out of the fastener. As a fastener... sewn on a cover dense fabric... such a decision. What the monitor is missing is the output to the headphones and the VESA 75x75 mounting system at the bottom of the screen. In the monitor there is a through hole-why, I did not understand. The back cover is aluminum, it's a plus for cooling but the monitor is not particularly heated. The cover is attached to the bolts at the top of the monitor, behind. Came to Moscow for a couple of days (10 + thousand, rubles, there was an action).

Your cart is currently empty.