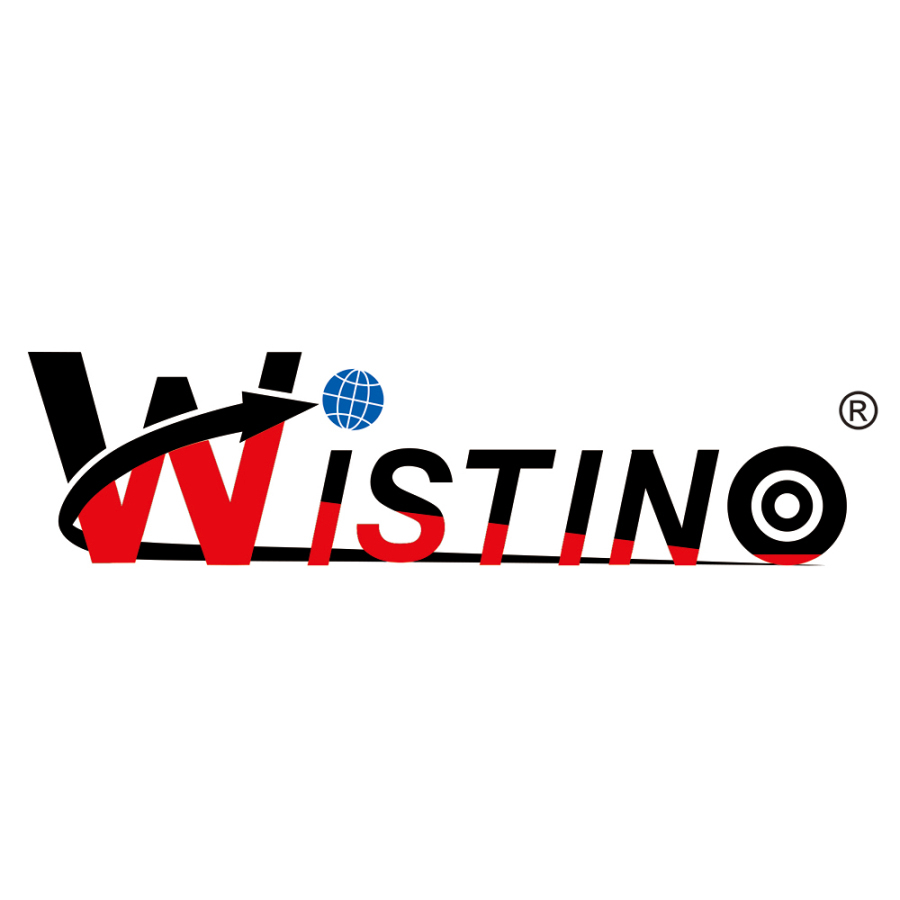 Wistino
Wistino High-End 15.6 Inch 1920*1080P or 4K PD HDR IPS Portable Screen Gaming Portable Monitor for Samsung S8 Macbook Pro Huawei Mate 10
✔Support Laptop Models Apple: MacBook 12", MacBook Pro, MacBook Air, iPad Pro 2018 HUAWEI: MateBook, MateBookX, Mate BookXPro, MateBookEHonor: MagicMIUI: Air 12.5"/13.3"、Pro15.6"、MIUI Game BookASUS: TUF3、U306、U321 Series、U4100、ROG Series Lenovo: Yoga5 Pro, ThinkPad_Xl Carbon 2017, Miix 720HP: Pavilion x2, EliteBook Folio G1DELL: XPS13, XPS15Google: Chrome Book Pixels, PielBook PenRazer: Blade Stealth Microsoft: Surface Book 2
✔Support Cellphone ModelsHUAWEI: Mate10, Mate10 Pro, Mate20, Mate20 Pro, Mate20 X, P20, P20 Pro, Honor, P30, P30PRO Note10JmGo: R1、Pro2SOPPO: R17 PRO Samsung: S8, S8+, S9, S9+, Note8, Note9, S10
✔Support Game Devices All Brand: PS4/PS3/XBOXONE/SWITCH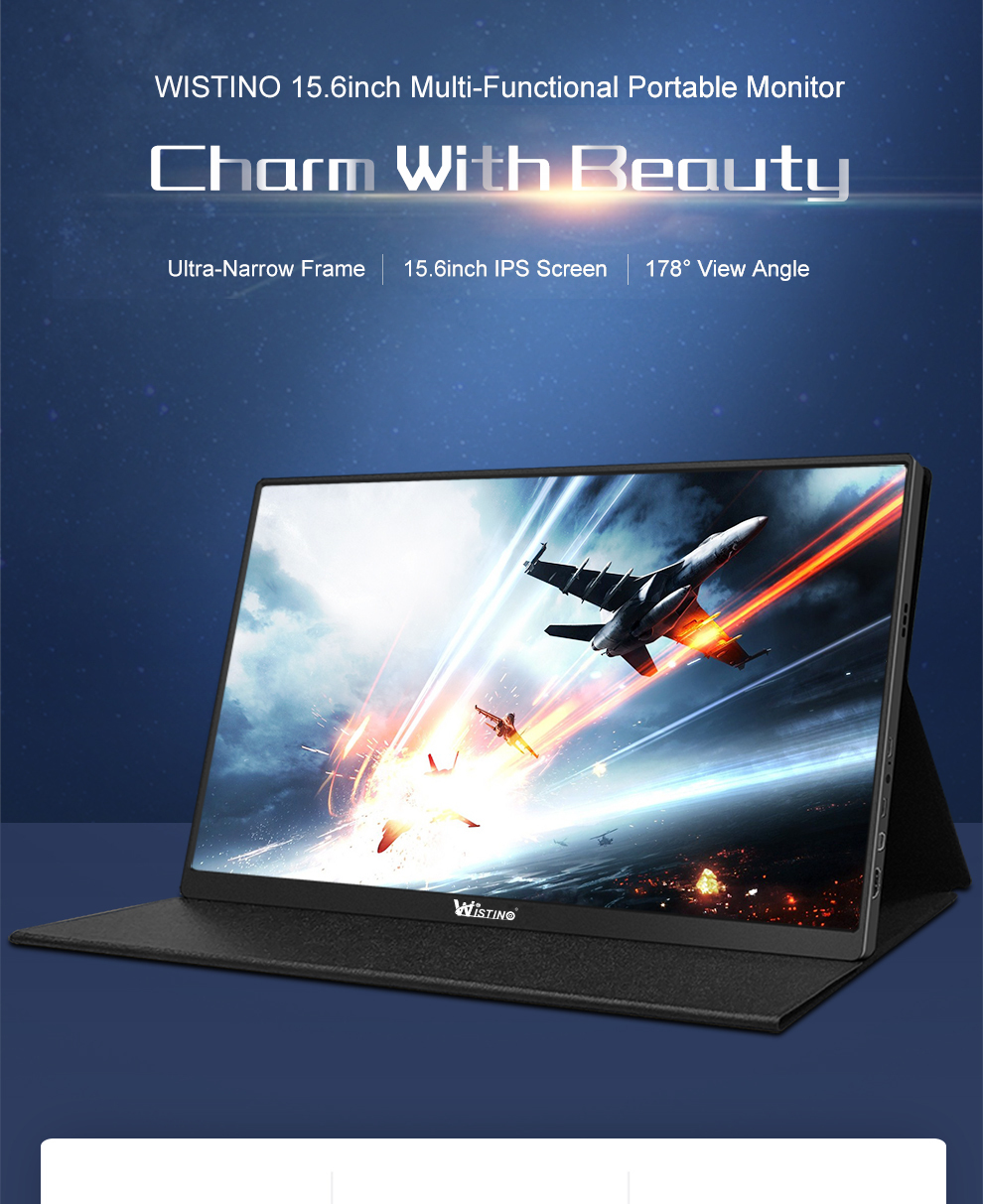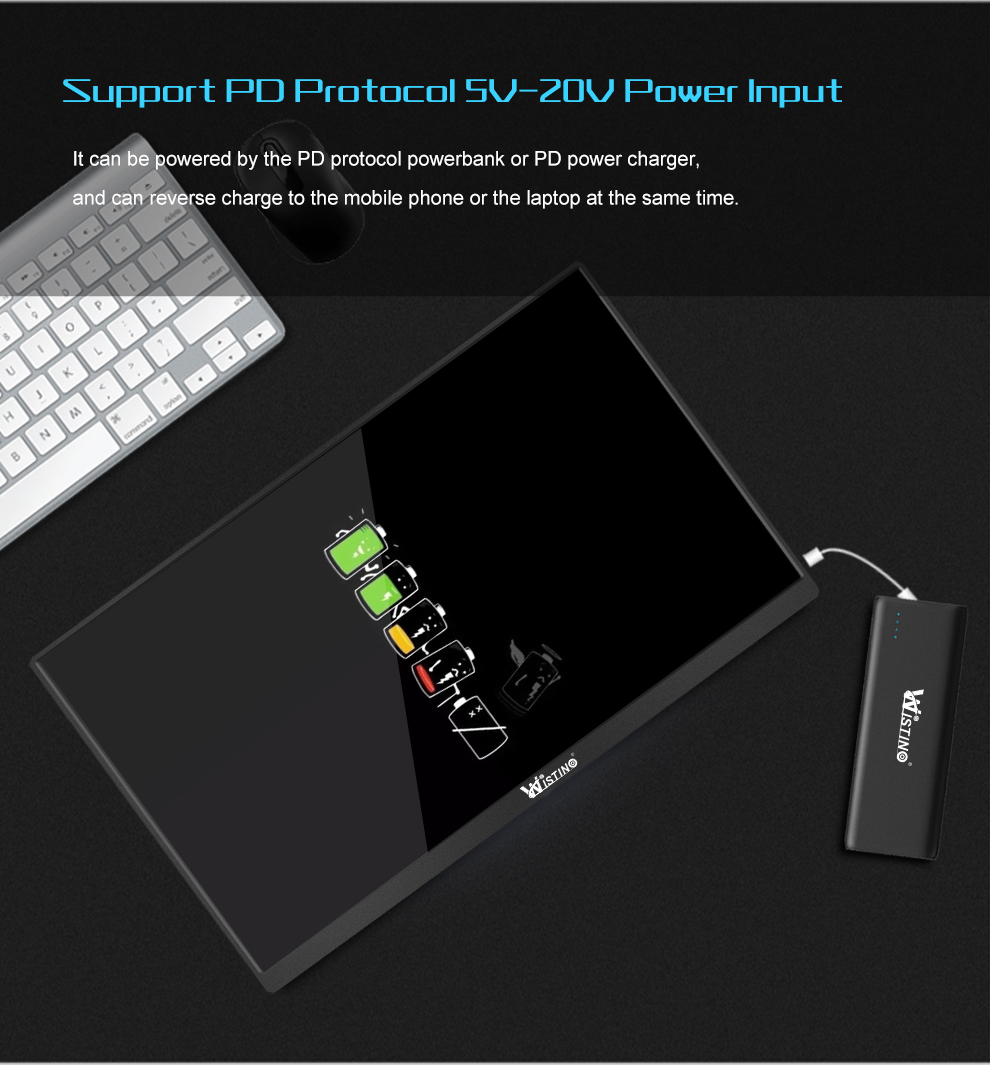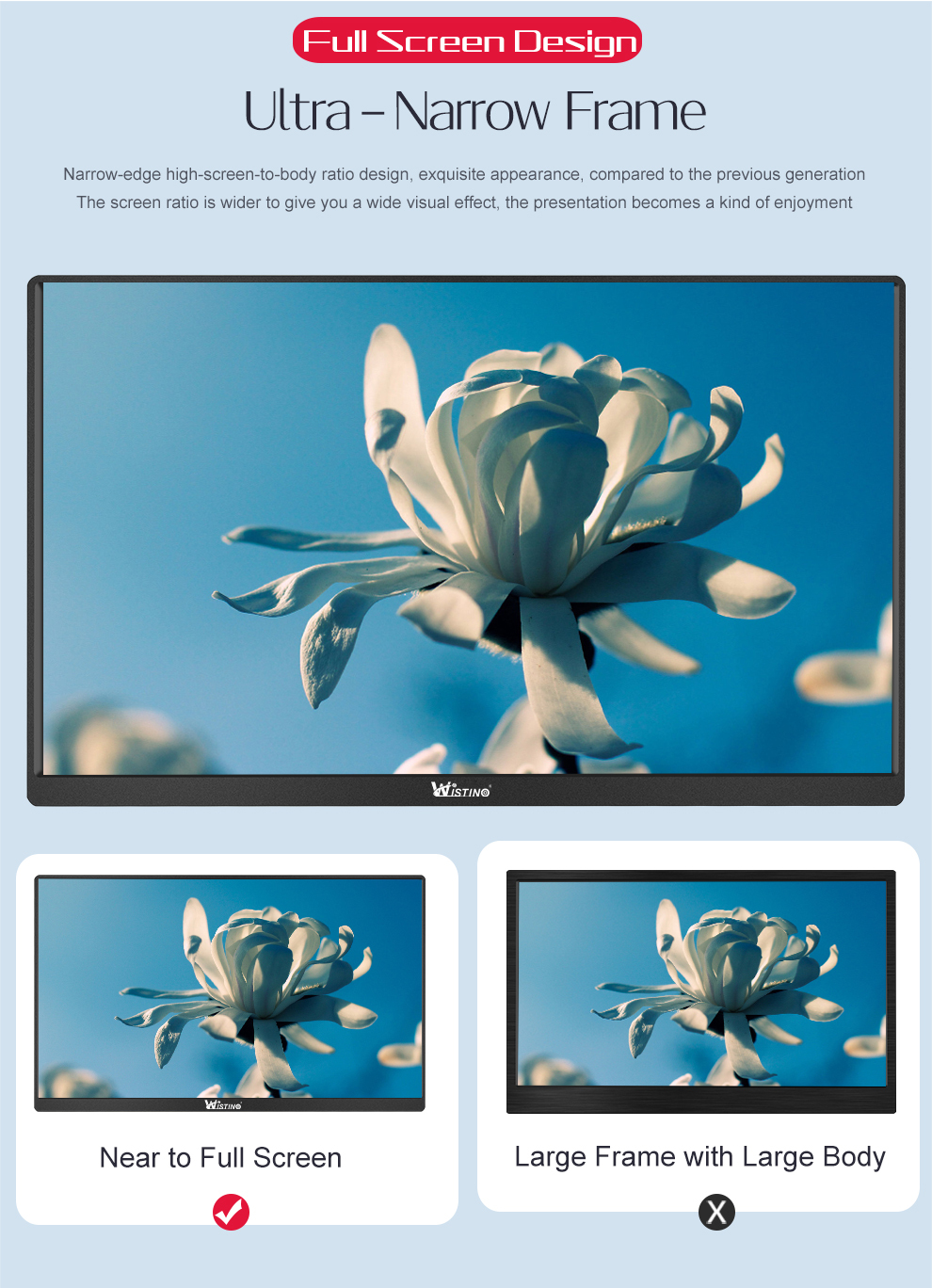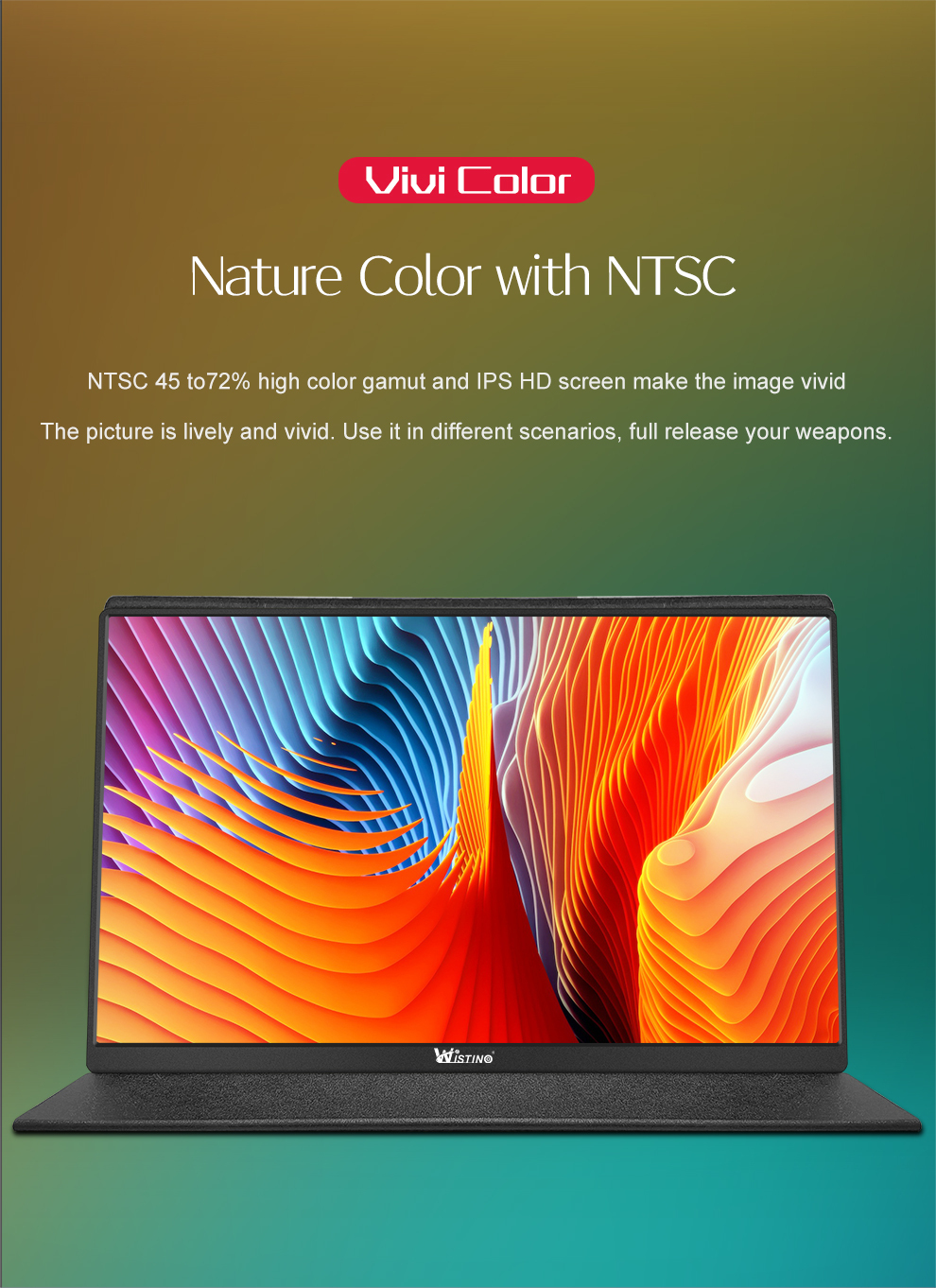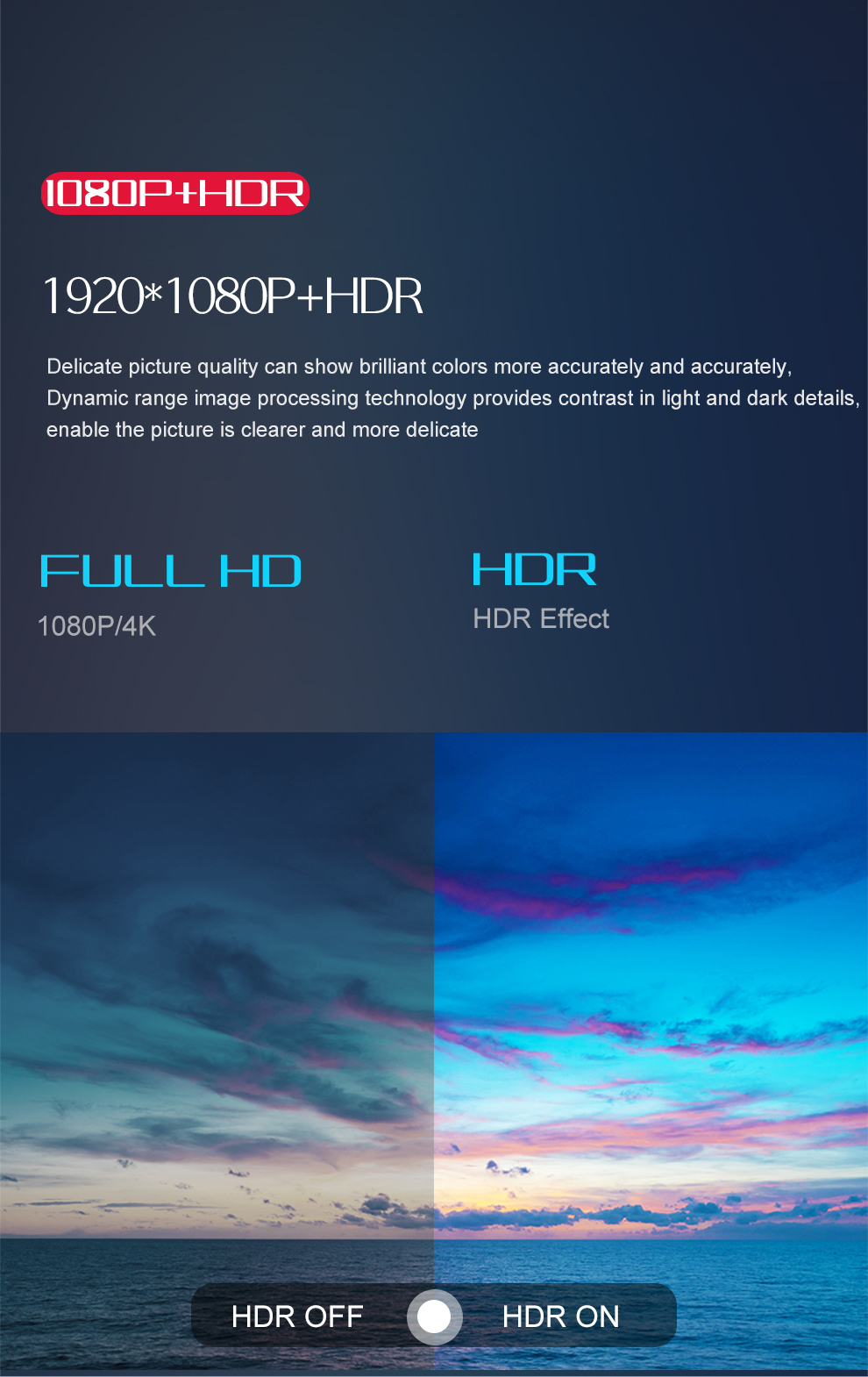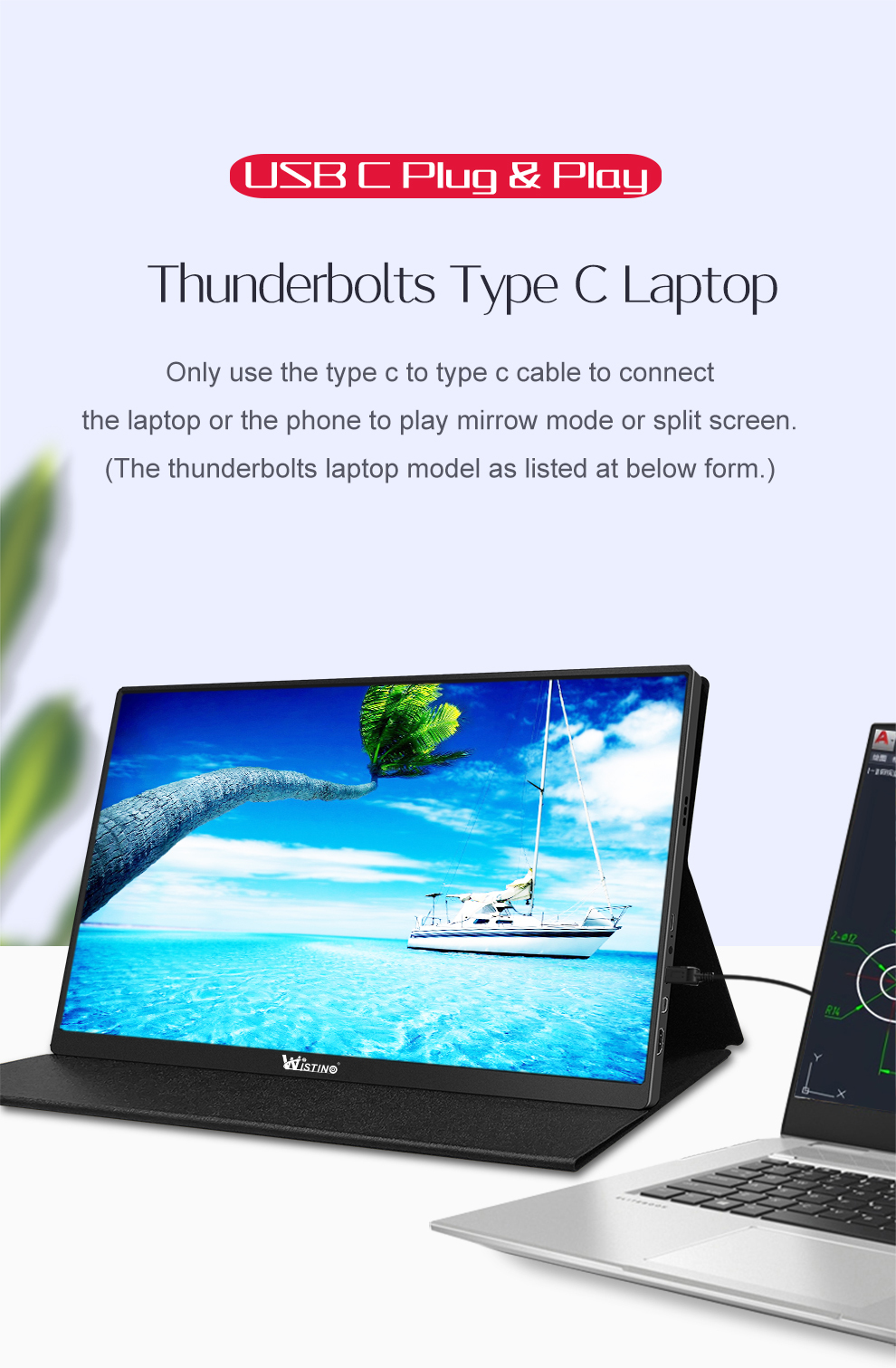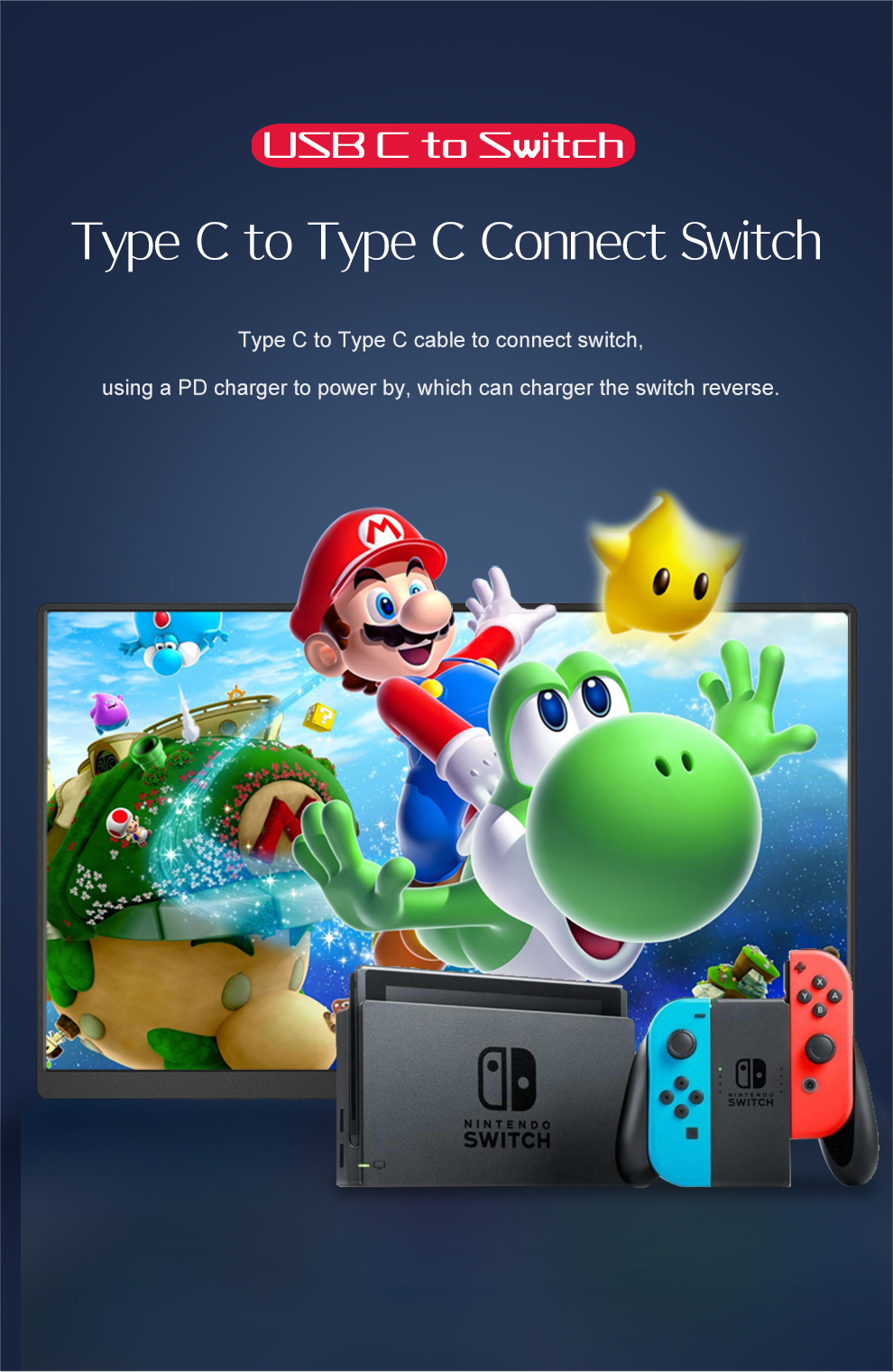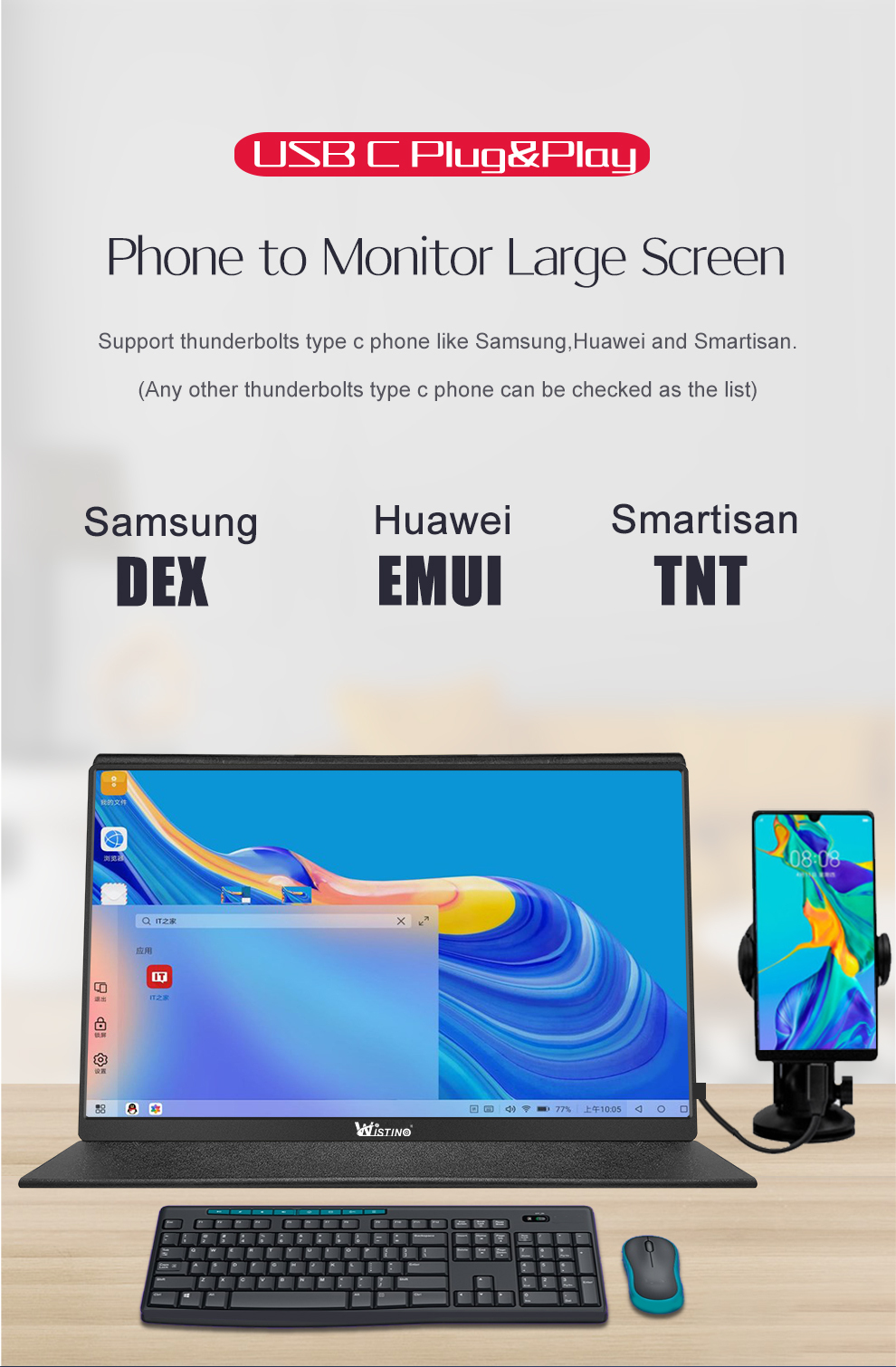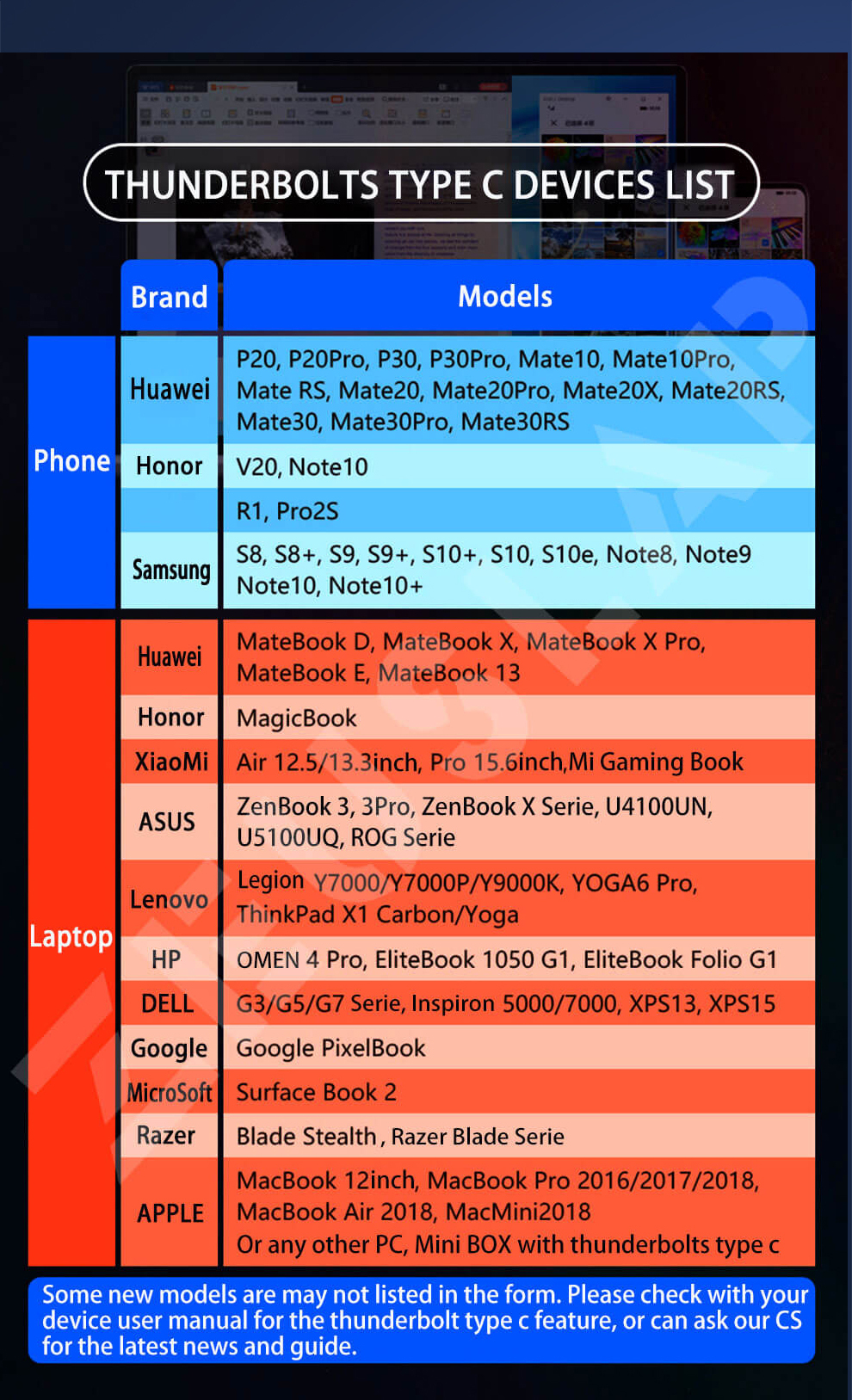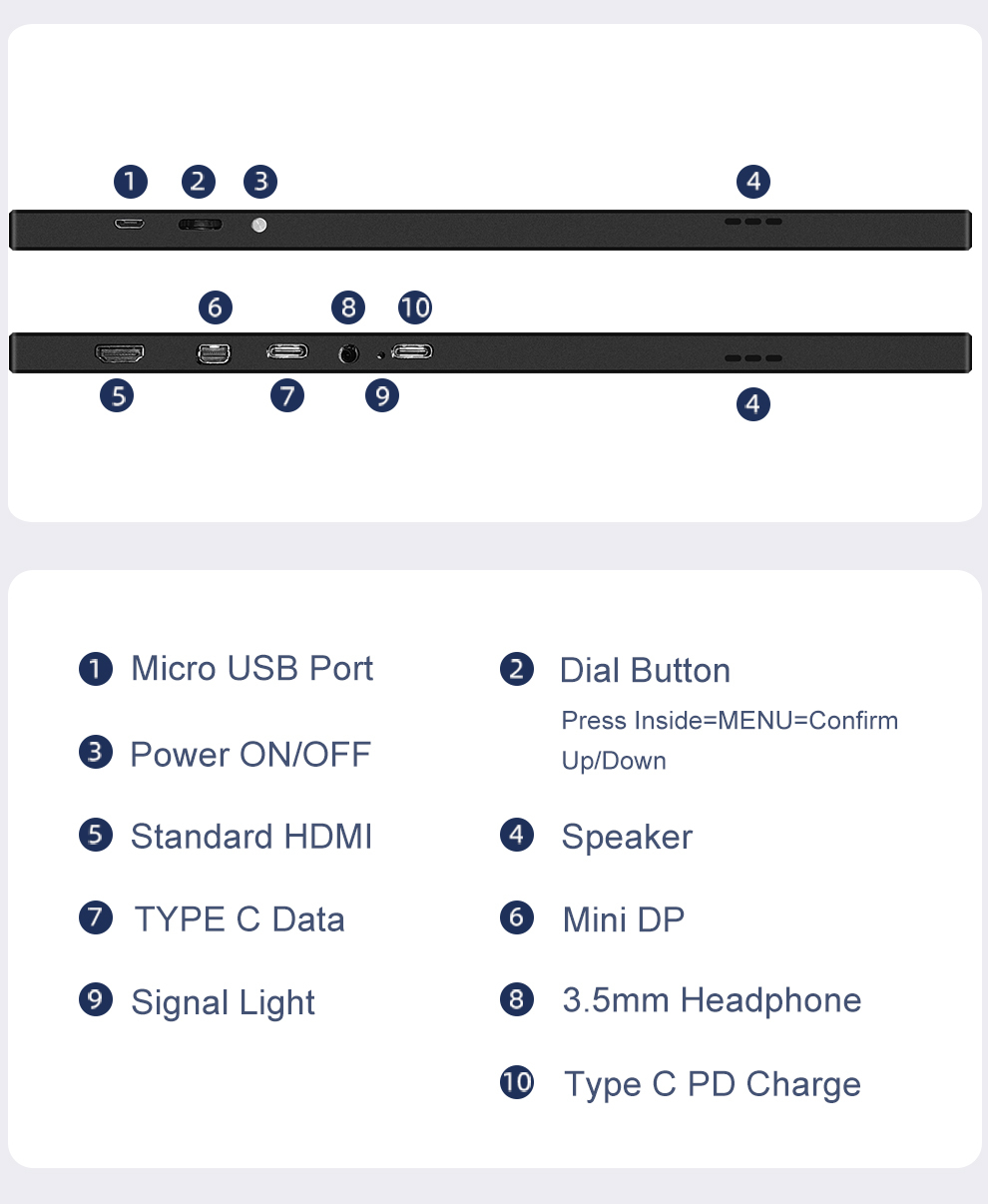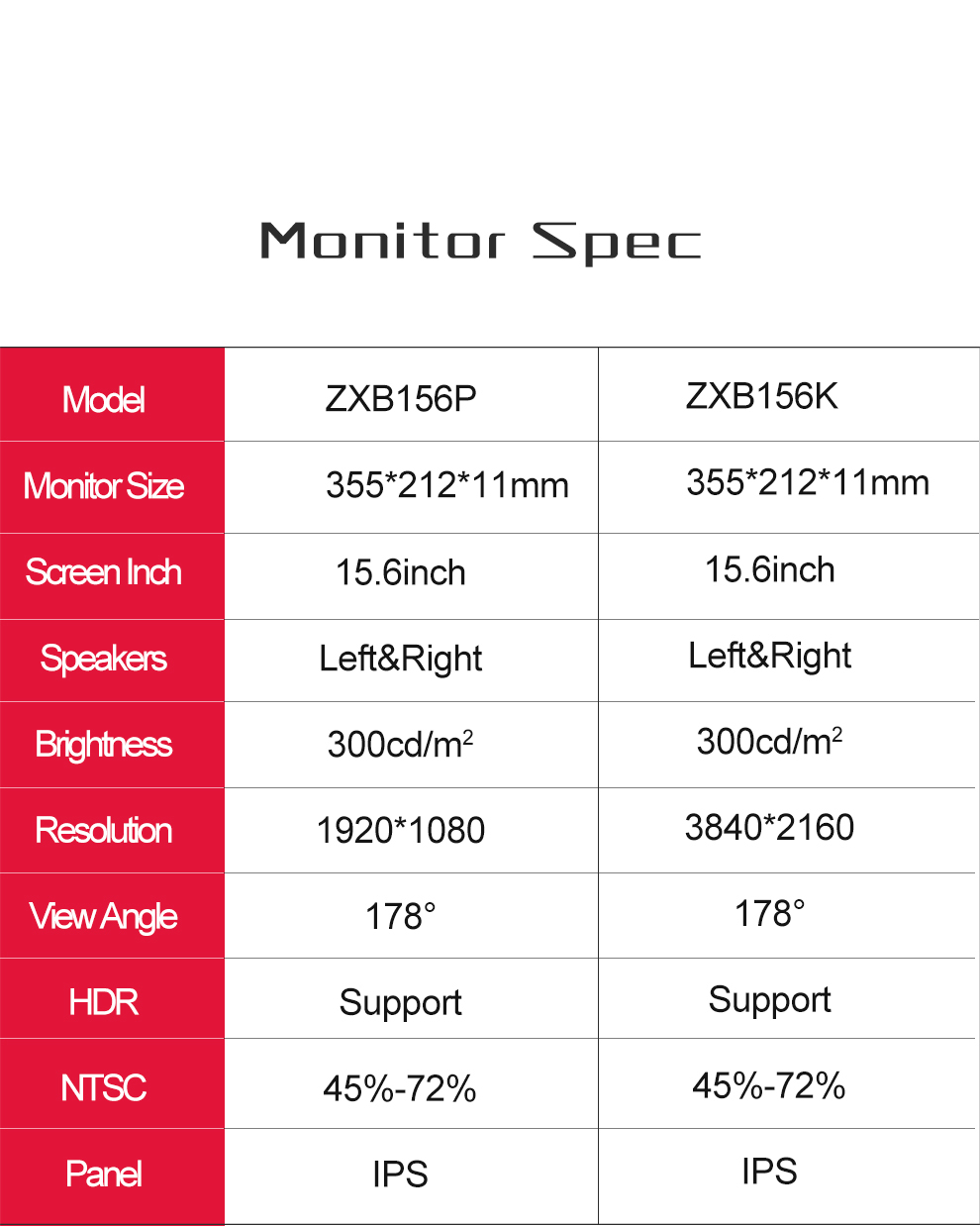 Specifications:
Brand

Wistino

Response Time

5 ms - 10 ms

Display Size

15.6

Resolution

1920 x 1080

Mounting Type

Desk Mount

Monitor Feature

1080p

Model

HZ-SCR-4K

Warranty Type

Local Manufacturer Warranty

Warranty Period

1 Year
Recent Reviews ( 21 )
By
L****v D***w
Tuesday, 05 July 2022
ตามที่โฆษณา! แบ่งเสียงไม่ค่อยดีแต่ช่วยได้นิดหน่อย และความสว่างไม่ค่อยดีนัก แต่ถูกใจและแนะนำ!!!
By
U***w
Tuesday, 05 July 2022
This works well as a portable monitor for work. Very simple (plug and play), bright monitor. I primarily use this as an extended screen for my laptop when traveling. Works well and at a really good price.
By
E****b W***f
Tuesday, 05 July 2022
The OSD is a bit obscure like most of the screen controller you would get but otherwise the screen is top notch! the packaging was perfect and the screen works just as is using only a USBc connector to my work laptop, no power supply needed..
By
P****w
Sunday, 03 July 2022
This monitor is exactly what I was looking for and I could not be more pleased and satisfied. It definitely exceeded my expectations due to the video quality, the size, look, feel, all of the included accessories, and of coarse the $ price.
By
P****w
Monday, 27 June 2022
ฉันใช้สิ่งนี้ในการทำงานเมื่อฉันเดินทางและมันสมบูรณ์แบบสำหรับจุดประสงค์นั้น! จอแสดงผลพอดีและปรับได้หากจำเป็น สายเคเบิลไม่เกะกะ และฝาครอบป้องกันก็ยอดเยี่ยมเมื่อต้องเดินทาง ฉันใช้เวลาเพียงไม่กี่นาทีในการหาวิธีพับฝาครอบเพื่อใช้เป็นขาตั้งสำหรับหน้าจอ
By
W***v H***a
Tuesday, 21 June 2022
Product is awesome and setup is so easy and support is fabulous. I will suggest everyone to buy this.
By
L***h
Tuesday, 21 June 2022
I use this monitor for personal use and sometime for my office use too. This is an excellent product with extremely good resolution. Tried with my laptop and phone, it works without any issues. Straight away 5 stars from me
By
O***f
Monday, 20 June 2022
This is my second portable monitor, I love them and use them. If you are a multitasker or work with data and numbers where you need to constantly refer, you cant go wrong with this purchase.
By
Q***b K***f
Sunday, 19 June 2022
Picture is better than any of the laptops I've connected to it. The picture is very vibrant and colorful. Super responsive.
By
P***j
Sunday, 12 June 2022
สินค้าคุณภาพเยี่ยม มาพร้อมสายและจอมอนิเตอร์คุณภาพดีมาก มาพร้อม soft pack
By
L***b Q***j
Saturday, 11 June 2022
นี่คือจอภาพแบบพกพาที่ยอดเยี่ยม ฉันยังไม่ได้ลองดูวิดีโอบนมัน แต่ภาพนั้นคมชัดและมีสีสันที่ดี ฉันมีความสุขมากกับการซื้อนี้ การจัดส่งก็เร็วมาก
By
M****a
Sunday, 05 June 2022
Purchased to carry out remote work at a place other than home or at home. It's very light and easy to carry, it's already connected with the included cable, and no additional items are needed for now.
By
Y***m
Saturday, 04 June 2022
จอภาพนี้ใช้งานได้ดีและใช้งานง่ายทุกอย่าง จัดส่งเร็วมากเพียง 8 วันเท่านั้น ฉันพอใจกับมัน
By
Alina Griffin
Saturday, 12 February 2022
Monitor fully tested and works fine. Very good product. Good picture and the same as description.
By
Pallu Cortlandt
Thursday, 03 February 2022
A highly recommended, same description very good product.
By
Teo Stamp
Wednesday, 05 January 2022
Excelente!!! O produto condiz com o anúncio e funcina perfeitamente! O vendedor foi atencioso e empático, enviou o produto rapidamente e veio em perfeito estado com segurança e tudo! Recomendo!!!
By
Ocie
Saturday, 25 December 2021
Very fast shipping and amazing product. great selling with a great product.
By
Margery
Saturday, 18 December 2021
I absolutely recommend it. The seller actively tried to solve my problem and put me at ease. It was a no-regret transaction.
By
Madeline White
Friday, 10 December 2021
Niceeeeeeee!!!!High recommend.After do many research of monitor.And i choose with Wistino this brand!And i have choose this expensive kind from their shop.I am satisfy and much better then anyother brand i buy before!Seems they have local warranty.I would like to give them 6 stars!
By
Alger
Friday, 10 December 2021
The goods corresponds to the description, packed qualitatively, came without damage, I recommend the seller.

Your cart is currently empty.