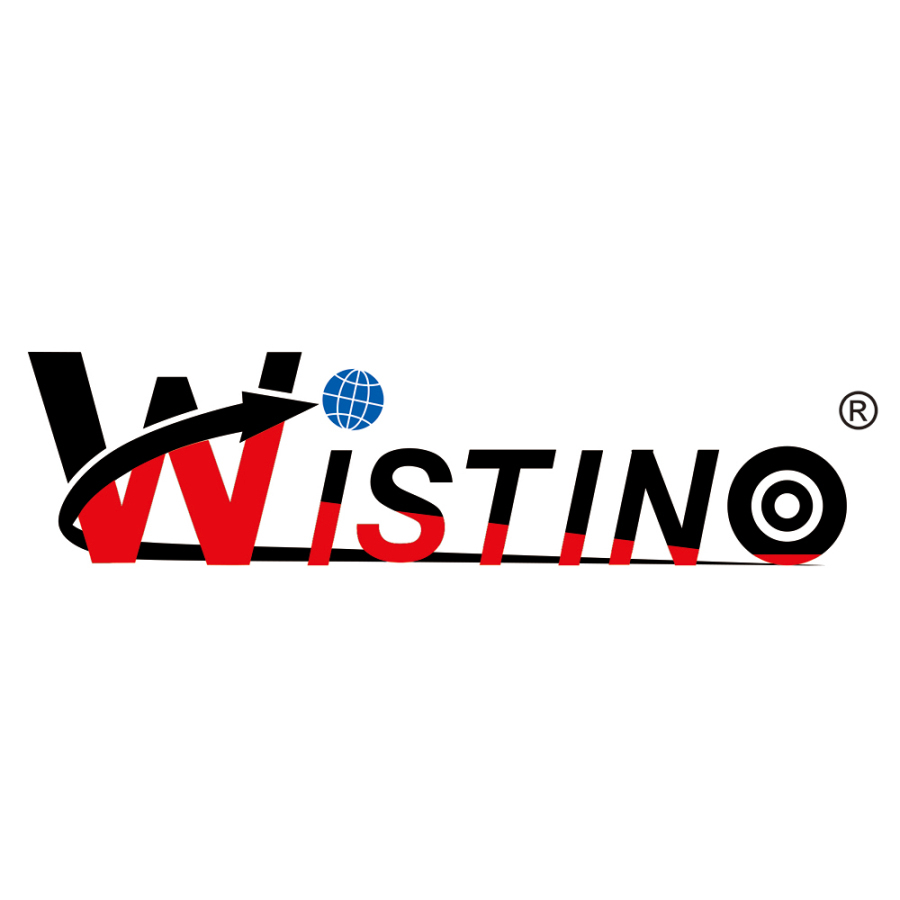 Wistino
Wistino FHD 1080P 15.6 Inch 240Hz sRGB Portable Gaming Monitor 100% 15.6 Inch USB Type-C HDMI Compatible with PS4 PS5 Nintendo Switch for PC Laptop Phone
✔Brand Name: WISTINO
✔Display Ratio: 16:9
✔Display Size: 15.6inch
✔Resolution: 1920 x 1080
✔Horizontal Viewing Angle: 178°
✔Model Number: BSJ
✔Screen Type: LCD
✔Panel Type: IPS
✔Application: Laptop
✔Contrast Ratio: 800:1
✔plugVertical Viewing Angle: 178°
✔Built-in Speaker: Yes
✔Brightness: 250cd/m
✔Interface Type: HDMI / Type C
✔Feature: Buitl-in Speaker
✔Response Time: 4ms
WISTINO Portable Monitor15.6inch Portable IPS Screen
Type C and HDMI-Compatible Dual Output Connection
1920*1080P+HDR IPS 178°Wide Angle Screen
100% NTSC and HDR Effect at 4ms Respond Time
For Nintendo SWITCH/PS4/XBOX One/Raspberry PI extend
For AE,AI,PR,PS image or video edit software a second screen extend
Touch Function Remark:
Laptop/PC Touch: Only support WINDOWS SYSTEM.
Phone Touch: Only support THUNDERBOLTS TYPE C phone.
Some of model cannot support touch function like LG/ONE PLUS/ASUS/RAZER phone cannot support touch function.
Touch function depends on phone model, Please contact our service center if you need to use touch function before purchase. Thanks.
If can not light up the screen, need extra power on the screen. Use a 5V-3A adapter to connect the screen via the Type C to USB cable.
No Touch Devices Remark:
All gaming consoles like Nintendo SWITCH, PS4, XBOX One and so on.
ONE PLUS PHONE, Macbook Pro Laptop with Macbook OS System.
Some TV BOX model do not support the Android touch.
Laptop Touch Connection Remark:
1. USB to Type C cable to connect laptop usb port and monitor type c data port.
(Hearing Dongdong sound, means the touch driver has been installed.)
2. USB to Type C cable to connect charger and power by the monitor type c pd charging port.
3. Mini HDMI-compatible to HDMI-compatible cable to connect the laptop and monitor.
Compatiable for the Thunderbolts Phone and Laptop viaTYPE C connection
Specifications:
Brand




Wistino




Response Time

5 ms and below

Display Size

15.6

Resolution

1920 x 1080

Mounting Type

Desk Mount

Display Features

Full HD,HD,Ultra HD

Monitor Feature

IPS,1080p,Built-in Speaker,180 degrees view

Connectivity

USB 3.0,Ps2

input_voltage

5V

Model

BSJ-240HZ, BSJ-60HZ/BSJ-60HZ-TOUCH

Warranty Type

International Manufacturer Warranty

Warranty Period

1 Year

What's in the box

1.Portable Screen*1 2.Original Leather Case*1 3.Multi functional Charger*1 4.Mini HDMI to HDMI Cable*1 5.Type-C to USB Charge*1 6.Typc-C To Type C Cable*1 7.Wistino Aftersales Card*1
Recent Reviews ( 24 )
By
G***w B***r
Monday, 04 July 2022
Monitor Super, packing super, waiting for other parts of the portable computer. If there are problems, I will write additional. While connected to the signal source-the picture is clear, many settings.
By
K****v
Sunday, 03 July 2022
ประหลาดใจกับความรวดเร็วในการจัดส่งและมากยิ่งขึ้นด้วยคุณภาพของสินค้า แนะนำเป็นอย่างยิ่งต่อป้ายราคาและคุณภาพ
By
W****c N****d
Saturday, 02 July 2022
I took it for a specific task. I liked the monitor. Packed very well, a set of cables for any connection. Advise.
By
S***a B****y
Friday, 01 July 2022
Very good product, still not tested. But has a good appearance, workmanship, and had no damage in box arrived in perfect condition.
By
Y****v B***r
Thursday, 30 June 2022
The product came very well packed and protected, the description is very accurate and I'm happy with the quality of the panel.
By
O****c F****e
Wednesday, 29 June 2022
By
N***w
Wednesday, 29 June 2022
ตรงตามคำอธิบายส่งเร็วและมาเร็ว
By
P****r V***a
Sunday, 26 June 2022
ผลิตภัณฑ์ที่ยอดเยี่ยม ฉันต้องลองอุปกรณ์อื่น แต่ฉันแนะนำให้คุณซื้อ มันบรรจุมาอย่างดีและป้องกันด้วยสายเคเบิลทั้งหมด โอเคโอเค
By
S**c L****e
Tuesday, 21 June 2022
the item was slimmer than I expect and also came with a screen protector which was awesome. Some small screen brightness issues but other than that was perfectly fine to use with my phone and laptop and touch sensitivity was good
By
S****y L****e
Monday, 20 June 2022
สินค้ายอดเยี่ยม ภาพคุณภาพระดับ HD 1080p ผู้ขายและจัดส่งที่รวดเร็ว บรรจุภัณฑ์ที่สมบูรณ์แบบ
By
O***c
Monday, 20 June 2022
Ultra fast delivery, the screen works very well. Ideal in 2 th laptop screen on site The touch is responsive
By
O***d
Sunday, 19 June 2022
คุณภาพดี ใช้งานได้จริง มีความละเอียดและคุณภาพดีมาก ขอแนะนำให้ผู้สนใจ
By
F****d P****e
Friday, 17 June 2022
The product arrived well packaged and protected, The monitor is fantastic with a picture is high definition, worth every penny and recommend can trust.
By
K*****c L****d
Tuesday, 14 June 2022
good Packaging: good Monitor state much clean by using well.
By
O***d V****u
Sunday, 12 June 2022
All the specifications are met, no problem using it during the past hour.
By
K***v D***w
Saturday, 11 June 2022
This screen is just amazing. There are all the settings as on a traditional screens and the responsiveness is good.
By
A****v K****e
Monday, 06 June 2022
เวลาจัดส่งที่ถูกต้องและบรรจุภัณฑ์ป้องกันการกระแทกที่ดี ติดตั้งง่ายและการทำงานที่สมบูรณ์แบบของ tactil fiene ลำโพงที่มีคุณภาพเสียงเพียงพอ
By
N***v K***a
Saturday, 04 June 2022
Everything is very good and functional. Good quality and price. I'm very satisfied and highly recommend it.
By
Octavius
Wednesday, 23 February 2022
fast delivery and good packaging
By
Nessia
Thursday, 13 January 2022
Woo , sonic delivery. Premium product Loved it . Well packed . Overall 10/10 .highly recommended to others . I never expect 240HZ portable monitor in this rate . Super deal . Dont miss your chance

Your cart is currently empty.