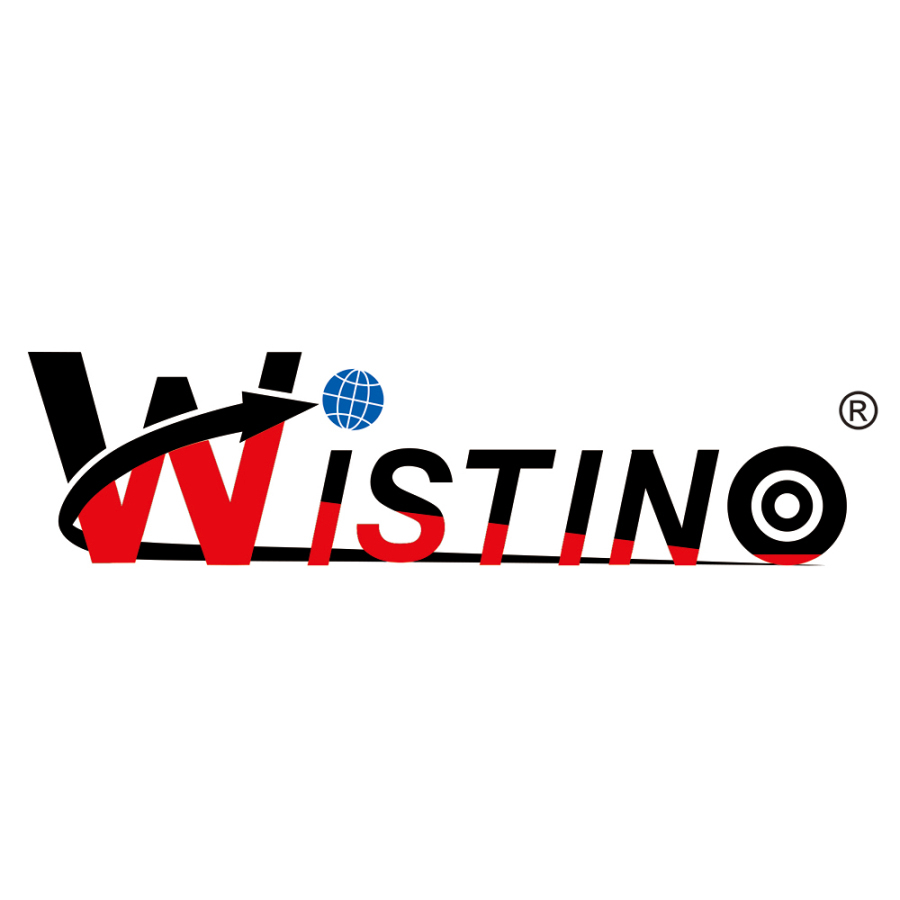 Wistino
Wistino 8.9inch Touch Portable Monitor Ultra Slim IPS Display HDMI-Compatible Type C
TOUCHING (no battery)

(PS:Switch,PS4,Apple system not support Touch function) Support Laptop Models(ALL WITHOUT BATTERY) Apple: MacBook 12", MacBook Pro, MacBook Air, iPad Pro 2018 HUAWEI: MateBook, MateBookX, MateBookXPro, MateBookE Honor: Magic MIUI: Air 12.5"/13.3"、Pro15.6"、MIUI Game Book ASUS: TUF3、U306、U321 Series、U4100、ROG Series Lenovo: Yoga5 Pro, ThinkPad_Xl Carbon 2017, Miix 720 HP: Pavilion x2, EliteBook Folio G1 DELL: XPS13, XPS15 Google: ChromeBook Pixels, PielBook Pen Razer: Blade Stealth Microsoft: Surface Book 2 Support Cellphone Models HUAWEI: Mate10, Mate10 Pro, Mate20, Mate20 Pro, Mate20 X, P20, P20 Pro, Honor, P30, P30PRO Note10 JmGo: R1、Pro2S OPPO: R17 PRO Samsung: S8, S8+, S9, S9+, Note8, Note9, S10 Support Game Devices All Brand: PS4/PS3/XBOXONE/SWITCH…… (cannot touch) #Monitor #gamingmonitor #switch #ps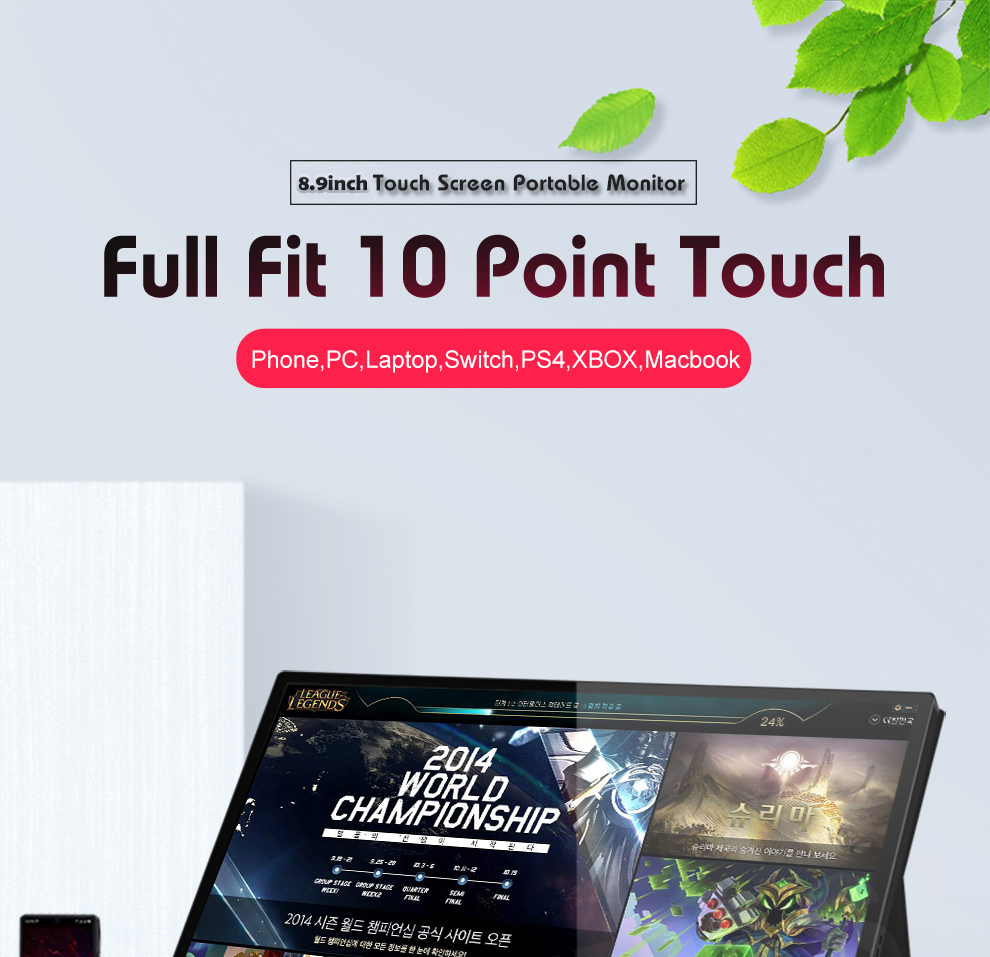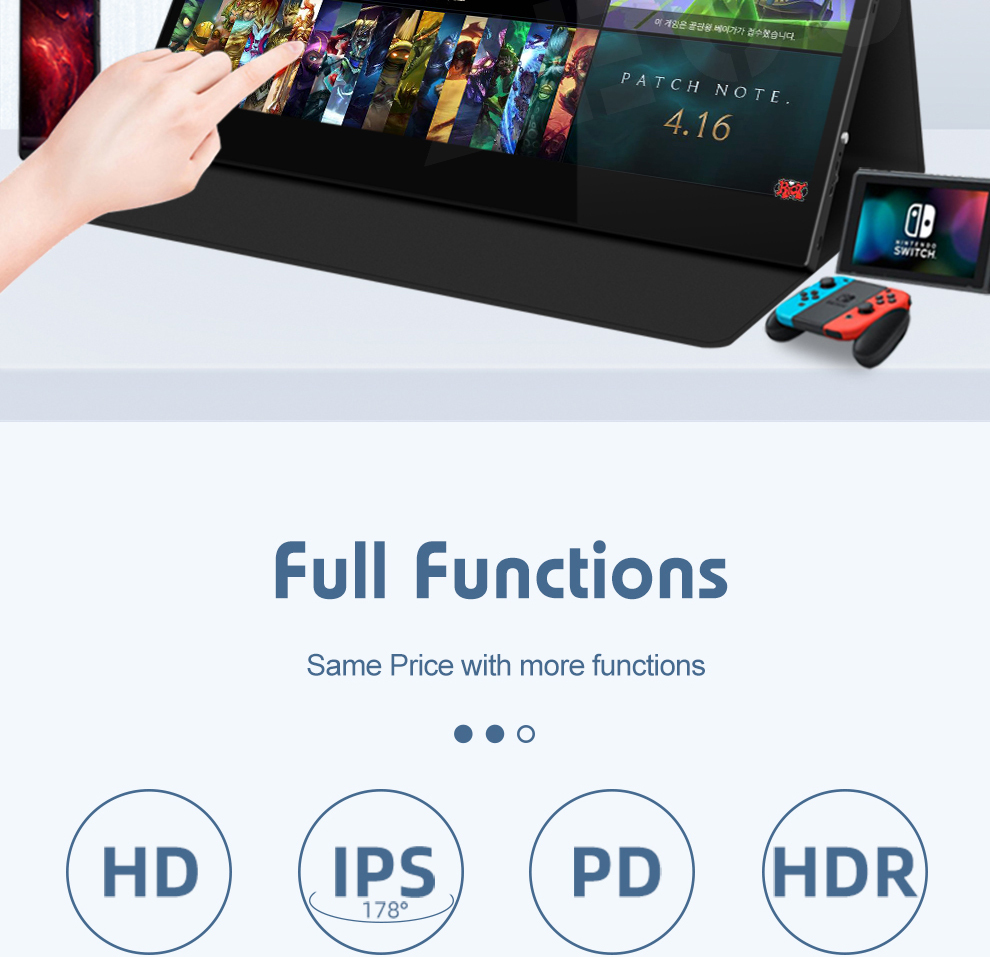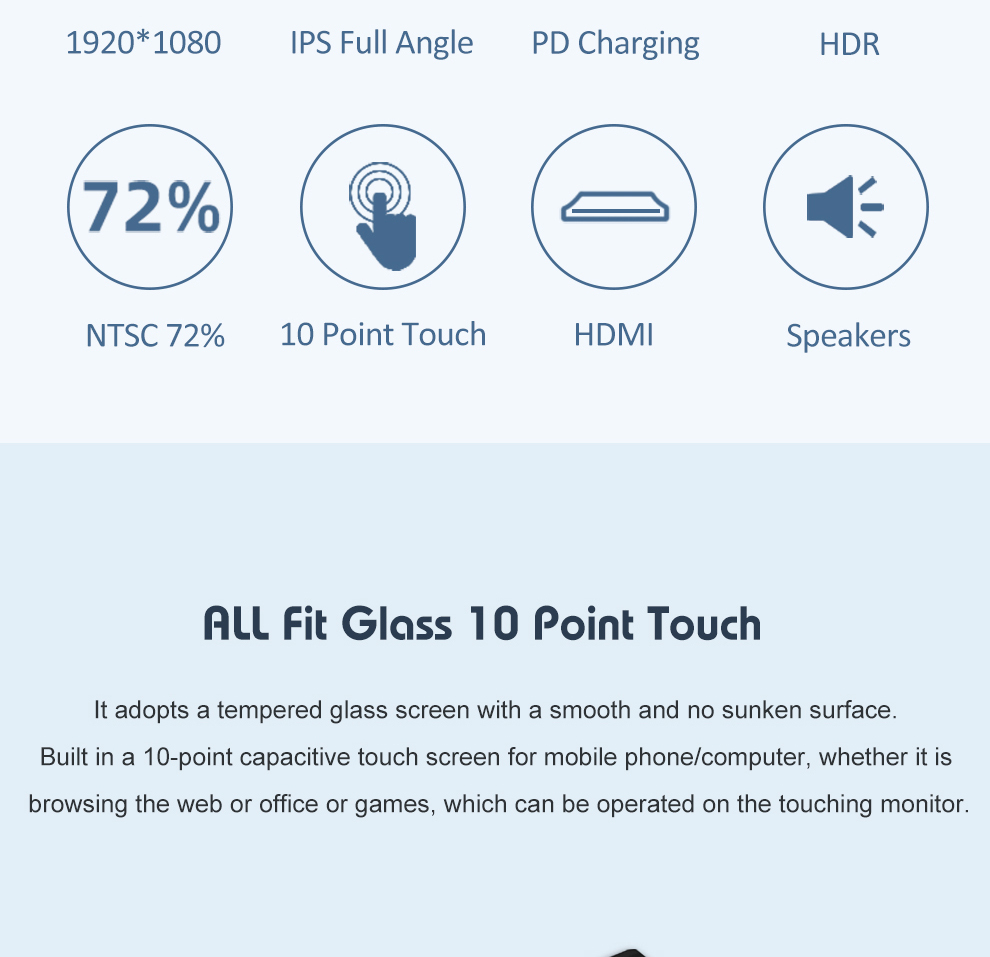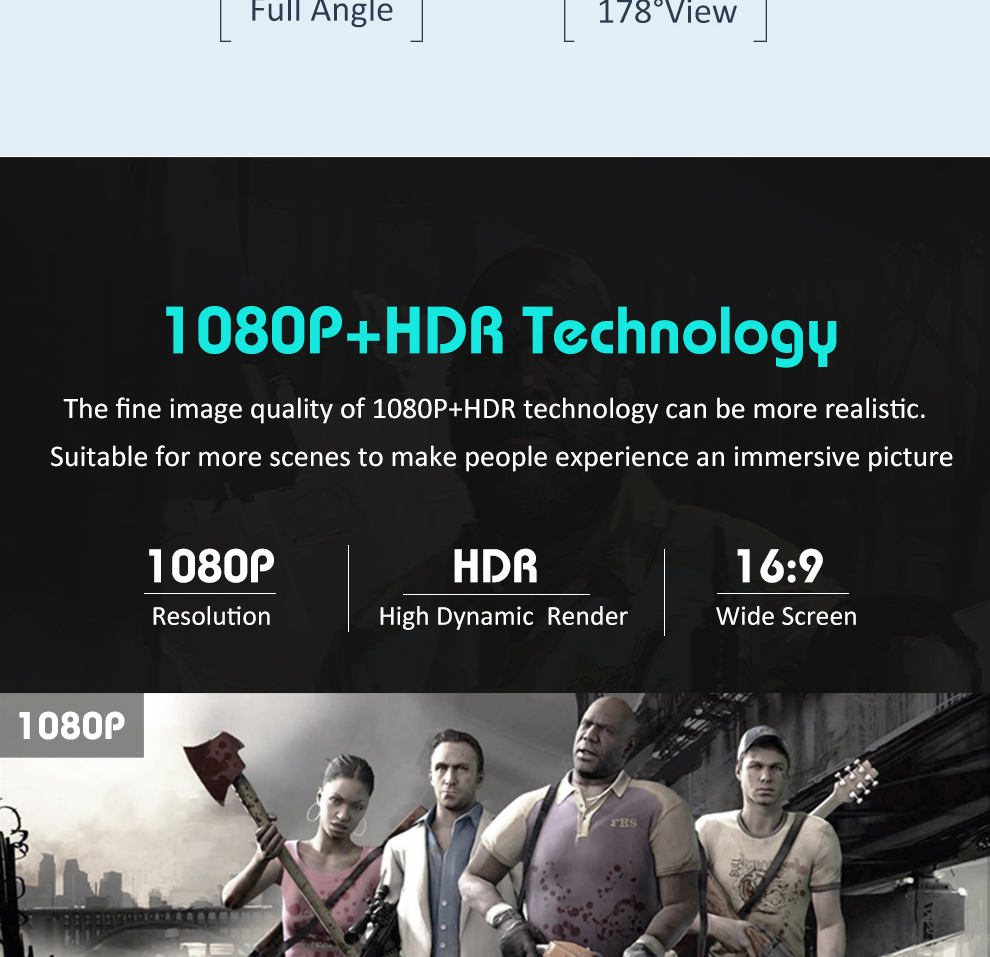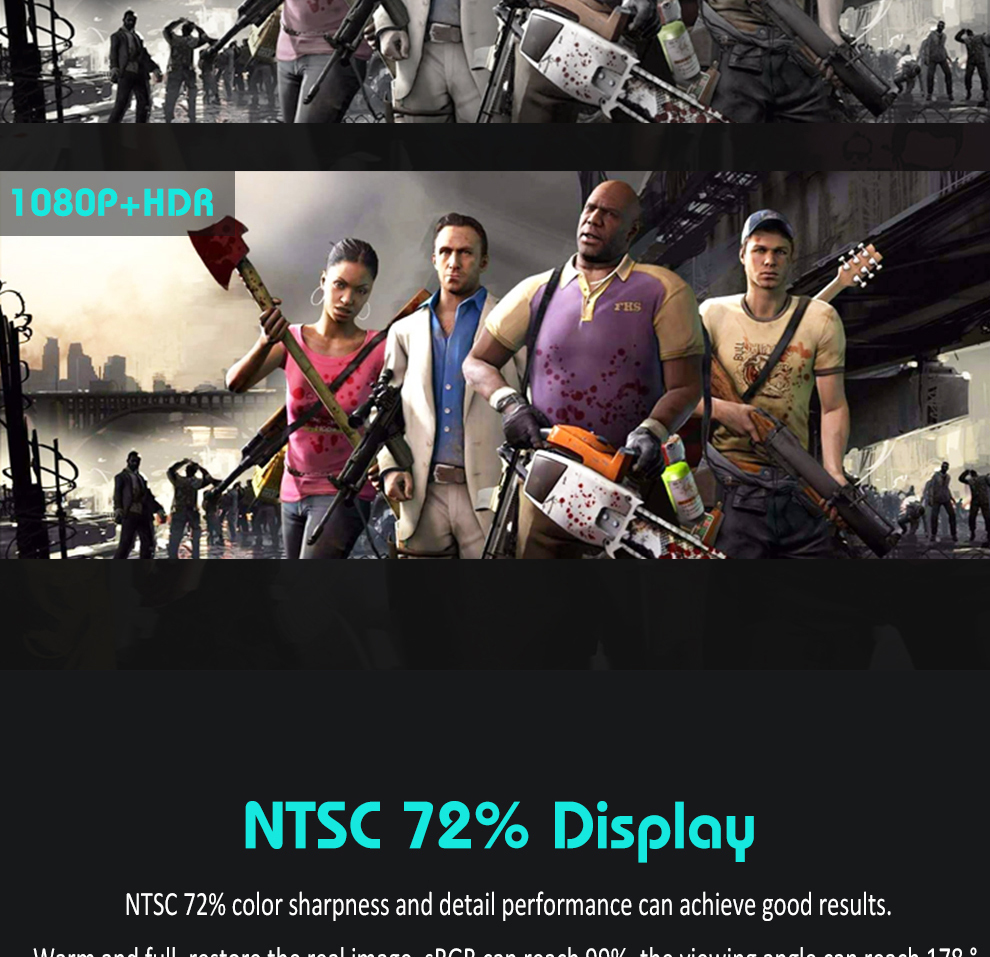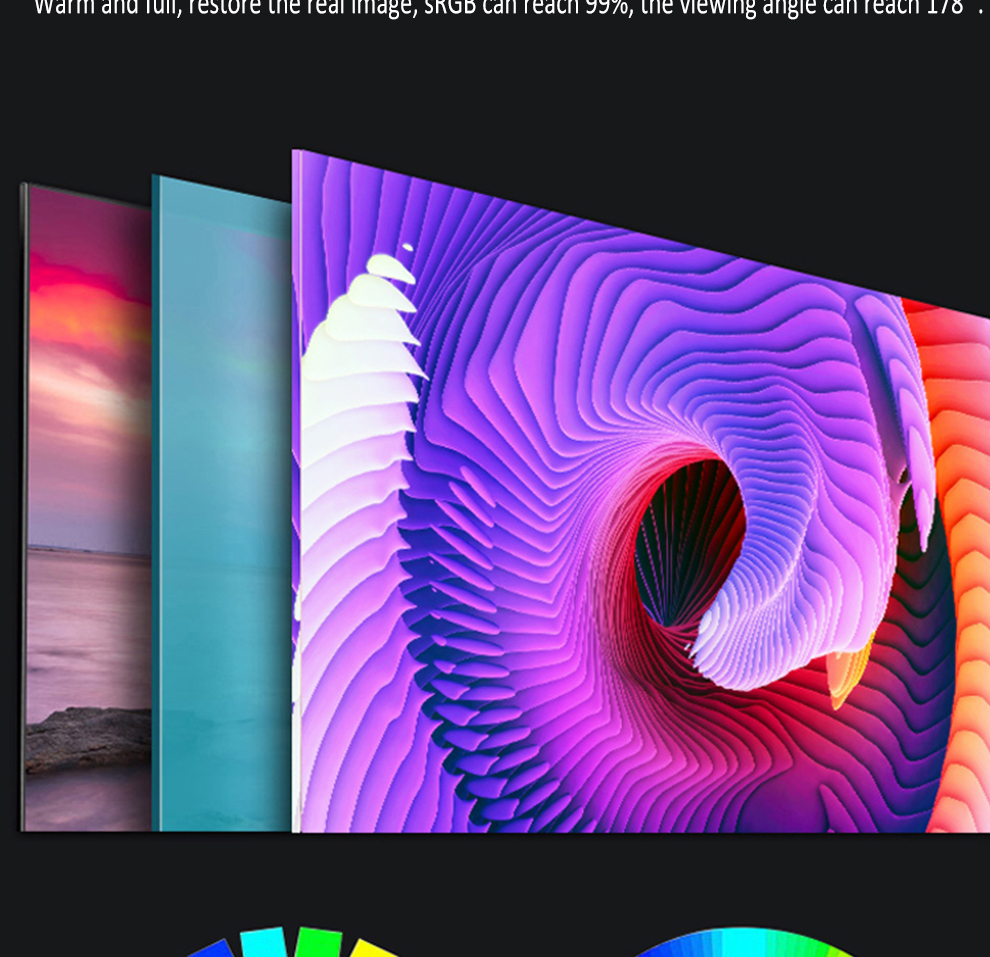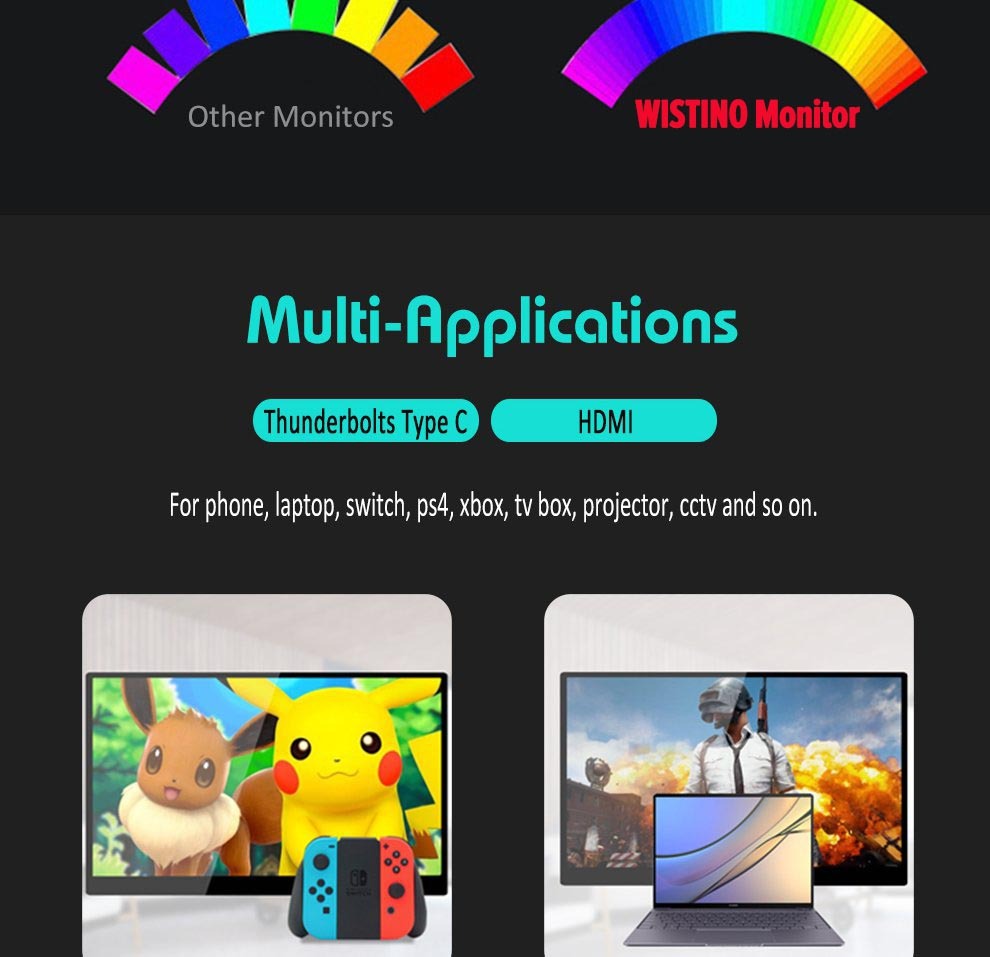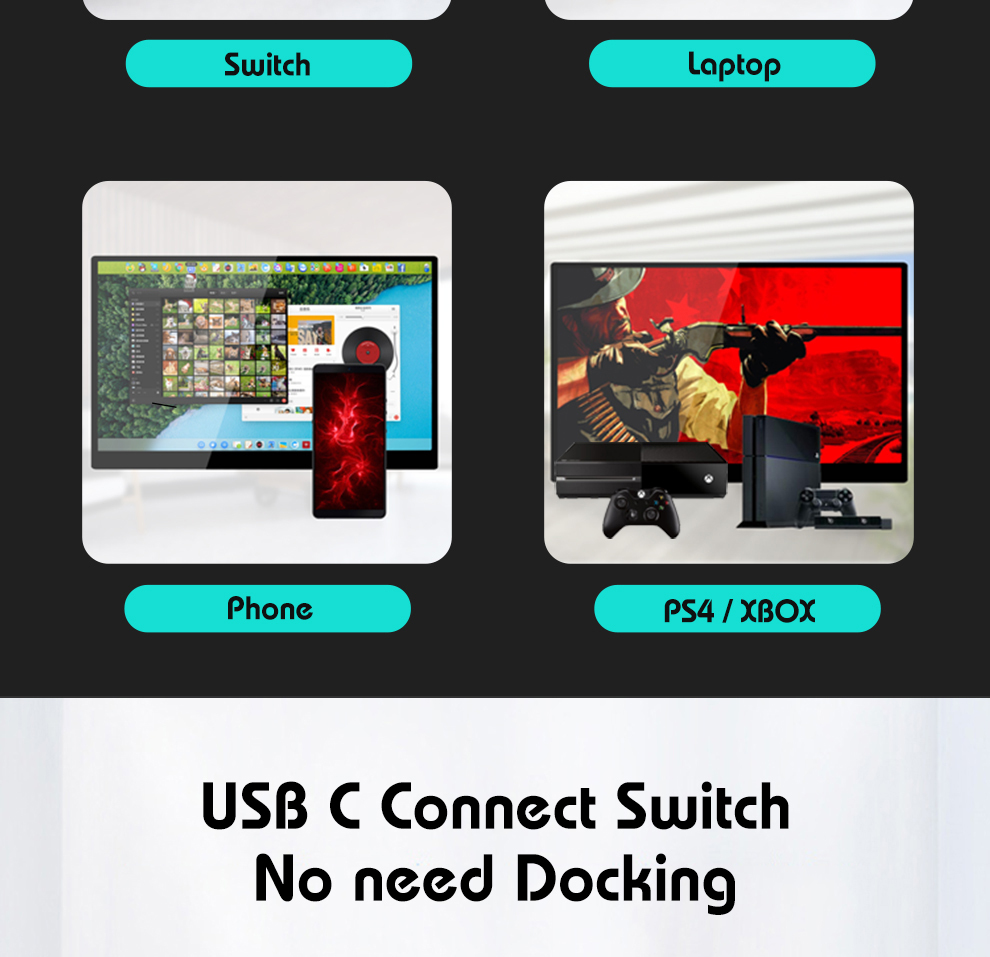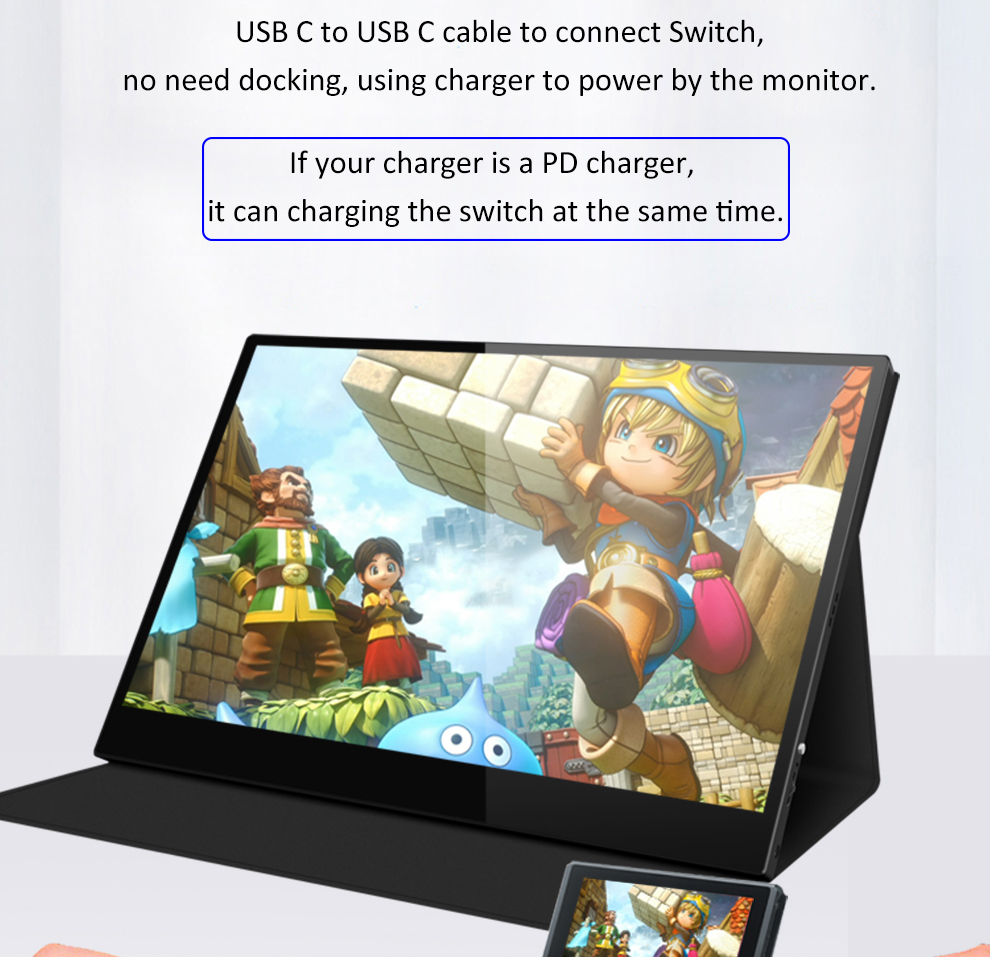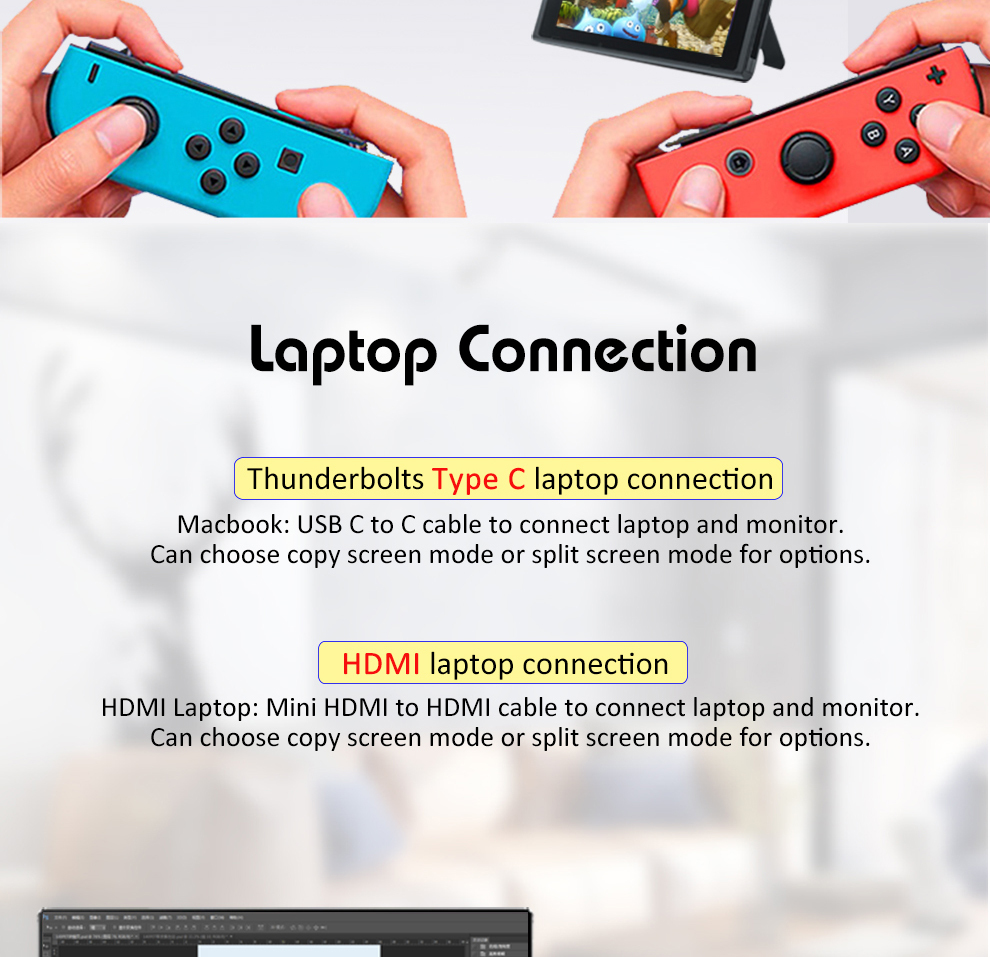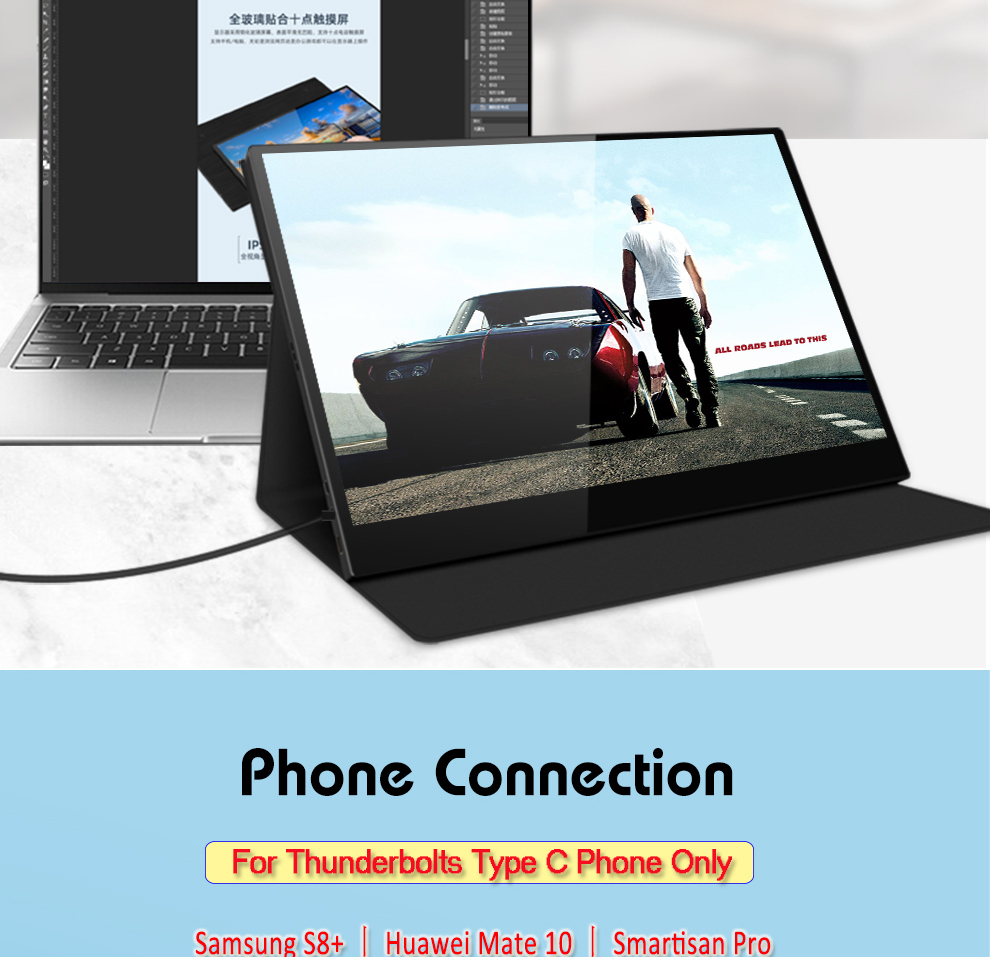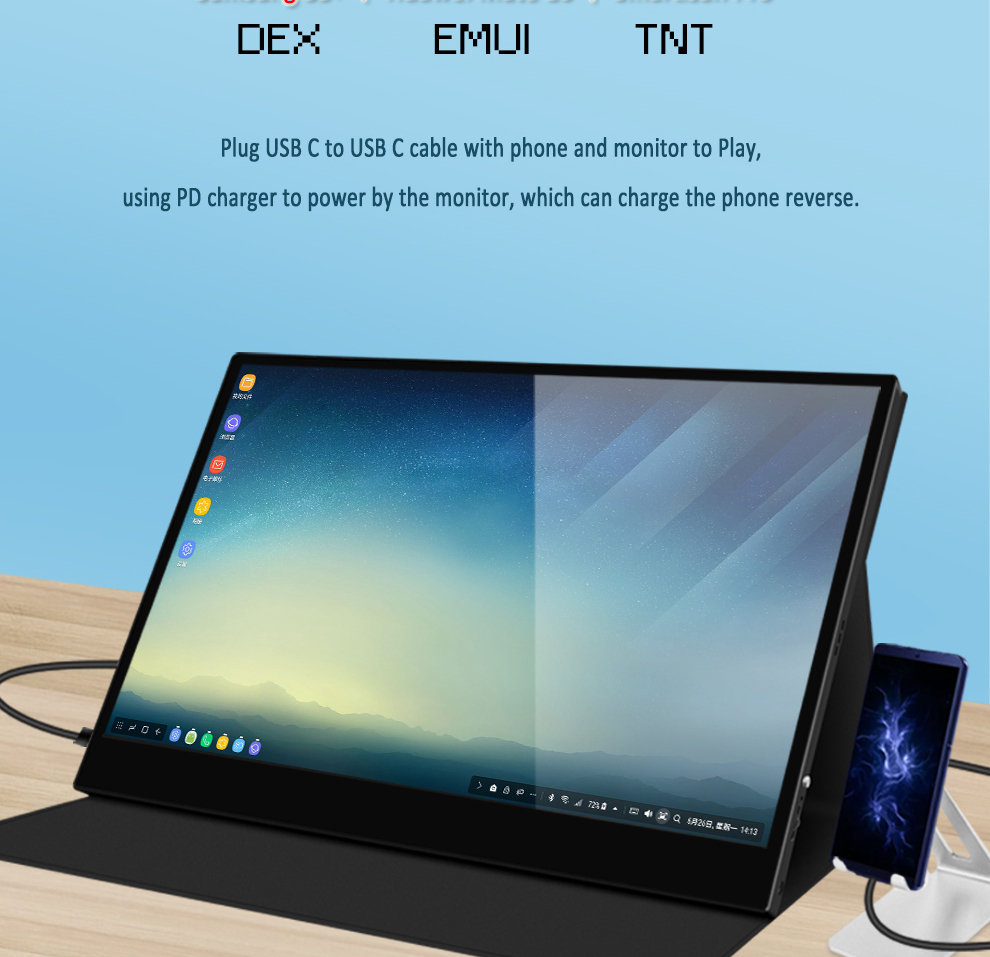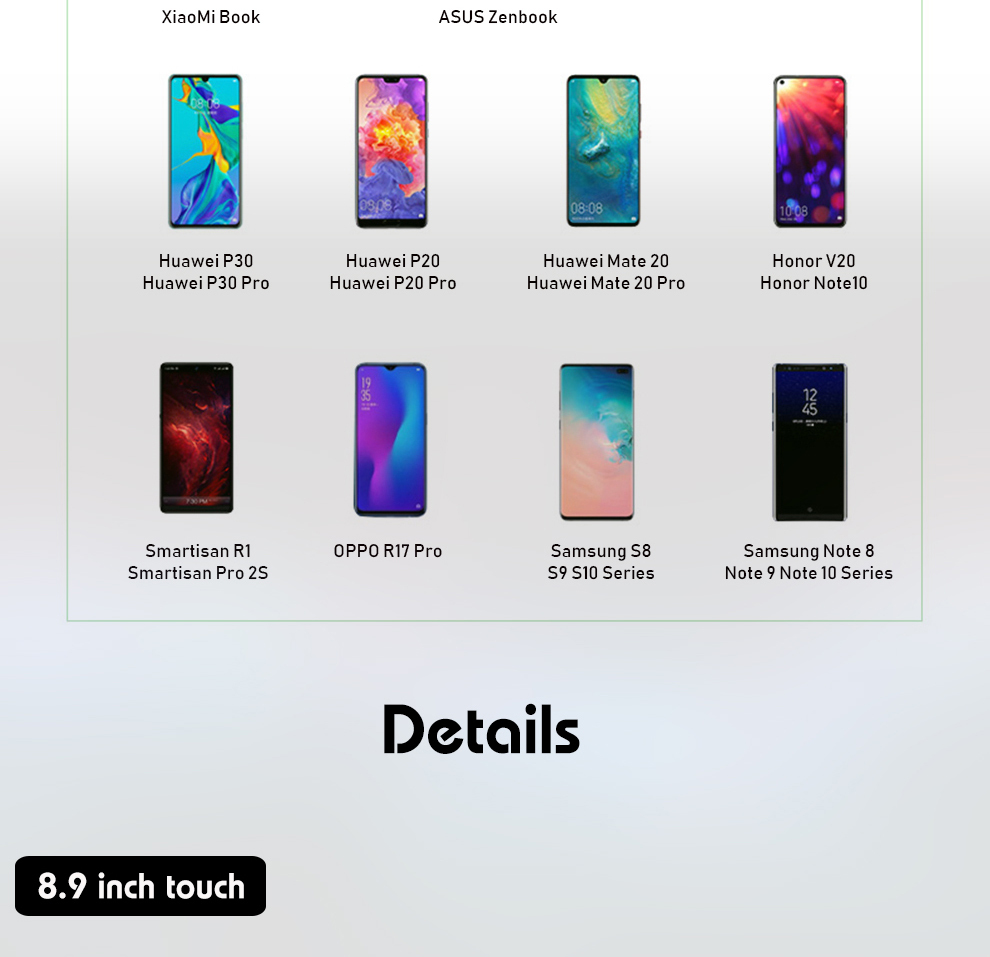 Recent Reviews ( 31 )
By
Q***f K****d
Saturday, 09 July 2022
นี่เป็นจอภาพขนาดใหญ่กว่า และอยู่ในขีดจำกัดของกระเป๋าเงินของฉัน น้ำหนักเบาแต่ไม่บางและให้ภาพที่มีคุณภาพดี แน่นอนจะซื้ออีกครั้ง
By
J***e E****g
Wednesday, 06 July 2022
This is so handy for travel. Everyone that travels with a loaptop meeds one.
By
D****g
Monday, 04 July 2022
Very nice display. Works exactly as described. Accepts USB C connection for external monitor and touch, and passes through PD from the other USB C connector.
By
E***g
Friday, 01 July 2022
Just what I was looking for to make schoolwork a little easier on my laptop. Easy to connect and all the controls are pretty intuitive. The picture is great and the sound is decent. Great job!
By
H****e
Thursday, 30 June 2022
This works great as a second monitor when travel long or working from home!! Very portable!
By
Y*****e
Sunday, 26 June 2022
เราซื้ออุปกรณ์เหล่านี้เพื่อไปเที่ยวพักผ่อนเพื่อให้เรายังคงทำงานและมีจอภาพสองจอได้ พวกเขาสมบูรณ์แบบสำหรับงาน! น้ำหนักเบา เชื่อมต่อง่าย และพกพาสะดวก
By
O****s P****e
Wednesday, 22 June 2022
ผมเคยใช้เล่นเกมและดูทีวี ติดตั้งง่าย คุณภาพของภาพที่ยอดเยี่ยม
By
C****e
Monday, 20 June 2022
I purchased this monitor to use when I travel. I work remote and use a desktop. To find a monitor so light weight and compact that can connect to a desktop is amazing. I'm very impressed with the screen quality as well. So happy I made this purchase!
By
W***f S***u
Monday, 20 June 2022
The portable Wistino screen was just what I needed for home & work. I am very happy with the purchase. I wish I had purchased a long time ago. The portable Wistino screen was just what I needed for home & work. I am very happy with the purchase. I wish I had purchased a long time ago.
By
S***c D****l
Monday, 20 June 2022
So far the Monitor has worked well. Have had no issues. I don't see any lines or visual hardware issues with the pixels.
By
K****u
Wednesday, 15 June 2022
This is a great portable screen the quality is top of the line and the accessories are so great! This is a must buy for anyone looking for a portable monitor.
By
K****h B****y
Tuesday, 14 June 2022
เพิ่งซื้อมาและเชื่อมต่อและใช้งานได้อย่างราบรื่น ฉันแค่ต้องการมันเมื่อฉันเดินทางและดูเหมือนว่าจะทำงาน
By
W****f H****a
Friday, 10 June 2022
Perfect for my new work from home life where I can freely travel. Now don't have to sacrifice having my 2 screens when I'm working while traveling. Love
By
D***v
Monday, 14 February 2022
It looks very good. Arrived very well packed in about 10 days after the order creation. It contains a power adapter, set of cables an 2 pc plastic screen protectors.
By
gls
Sunday, 13 February 2022
Very good brand, already the second product that I buy at home. Works perfectly well, the controls are good even in simple HDMI + USB connection. Nothing to complain about, if it is the quality still poor of the protective screen provided, that I could not apply because it is impossible to remove the air bubbles between him and the screen (plastic material...). Rather fast delivery from Spain for my part, very happy with this purchase that makes you want to make others.
By
B***o
Friday, 11 February 2022
Excellent purchase. Tested on various devices. The touch function worked for me on a Raspberry pi. The package contains everything to work immediately. 2 USB to USB C cables 1 USB C to USB C Cable 1 mini HDMI to HDMI Cable 1 sheet to protect the screen.
By
N***e
Tuesday, 08 February 2022
fast shipping, looks good. I wish it were a little brighter though
By
swgyu
Saturday, 05 February 2022
Very good product, very short transportation time from Spain by GLS Very good service
By
R***o
Monday, 31 January 2022
By
H***y
Tuesday, 25 January 2022
Envoi très rapide. Je suis vraiment satisfait du produit, surtout pour le prix. Le seul bémol vient du bouton power et du bouton source qui selon moi sont vraiment de mauvaise qualité et faibles. A voir dans le temps. Le tactile marche nickel en tout cas.

Your cart is currently empty.