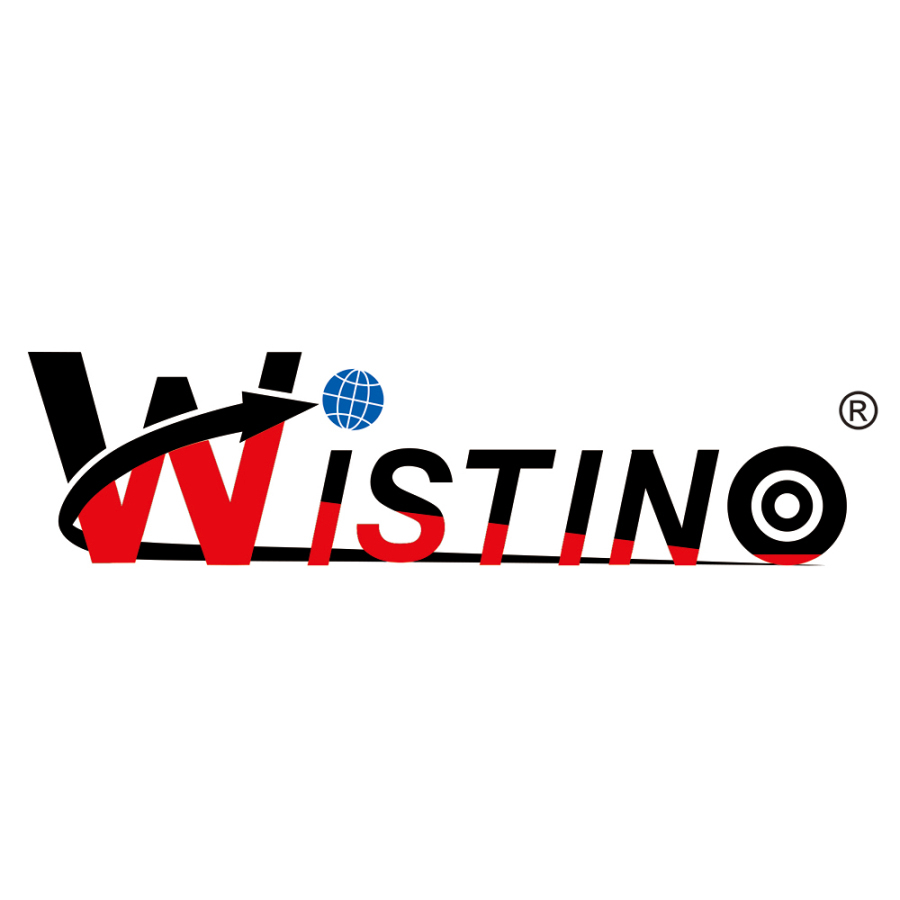 Wistino
Wistino 5MP Solar CCTV Camera Wifi Outdoor Waterproof HD Recording Night Vision Two-Way Audio Motion Detection Solar Powered Wireless Garden Light CCTV Camera Connect Phone
✔ Image sensor: 1/3 million pixel CMOS
✔ Minimumillumination: Color 0.6 lux@f1.2
✔ Day and night mode: Ir-cut Double Filter Automatic switching,White light start
✔ Lens: 3.6MM million HD lens
✔ Video compression: H.264, support dual code flow
✔ Video mode: HD/SD
✔ Maximum image size: Main stream 1920x1080
✔ Resolution: 5MP
✔ Frame rate: 25 Frames
✔ Audio coding: G726,G711, AAC, MP3 format, 8K sampling rate, support echo cancellation function
✔ Audio input: Built-in mic
✔ Audio output: Internal speaker
✔ Wireless network: 2.4GHzIEEE 802.11b/g/n
✔ Storage Features: Support Micro SD card storage, Max 128G
✔ Intelligent Alarm: Mobile smart sensor alarm, AI smart tracking and shooting
✔LED lamp: 40 white LED lights, night vision distance is about 15 meters
✔ Power: 0.75W (work) 0.0025W (standby)
✔ Working environment: –10°c~60°c/20%~85% (non condensation)
✔ 5MP high-definition courtyard camera, support IP66 waterproof level
✔ Smart courtyard lighting + HD video surveillance 2 in 1 function
✔ Built-in high-performance LED lighting which can meet daily lighting needs
✔ Dual 2.4G WiFi, stable signal, long transmission distance
✔ AI smart chip, PIR smart detection alarm
✔ When someone enters the monitoring area, it will automatically send an alarm message to the mobile phone
✔ Built-in pickups and speakers can realize remote intercom
✔ AI intelligent tracking and monitoring, support remote real-time viewing of video, playback of video
✔ The camera supports up to 128G TF card storage, continuous recording, automatic coverage
✔ Support mobile phone APP to view alarm video, support multiple people to view at the same time
✔ Suitable for various outdoor environments such as homes, courtyards, offices, hospitals, schools, parking lots, etc.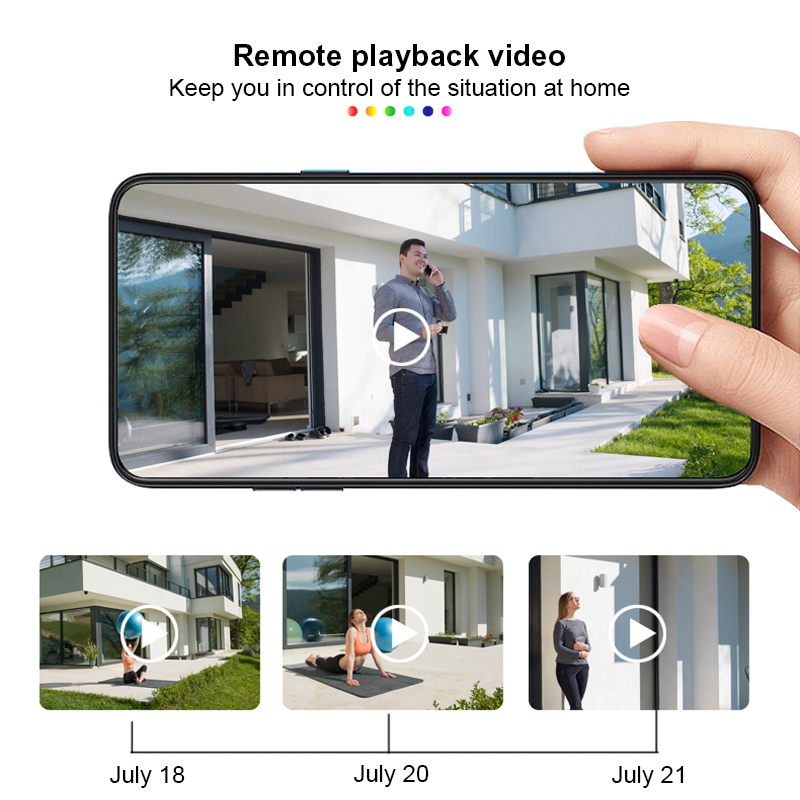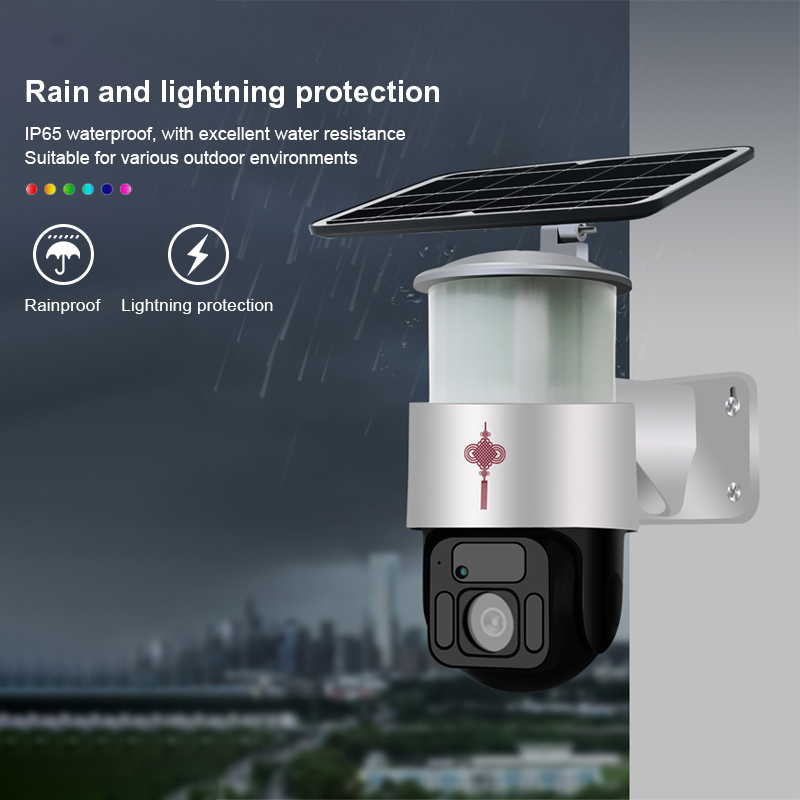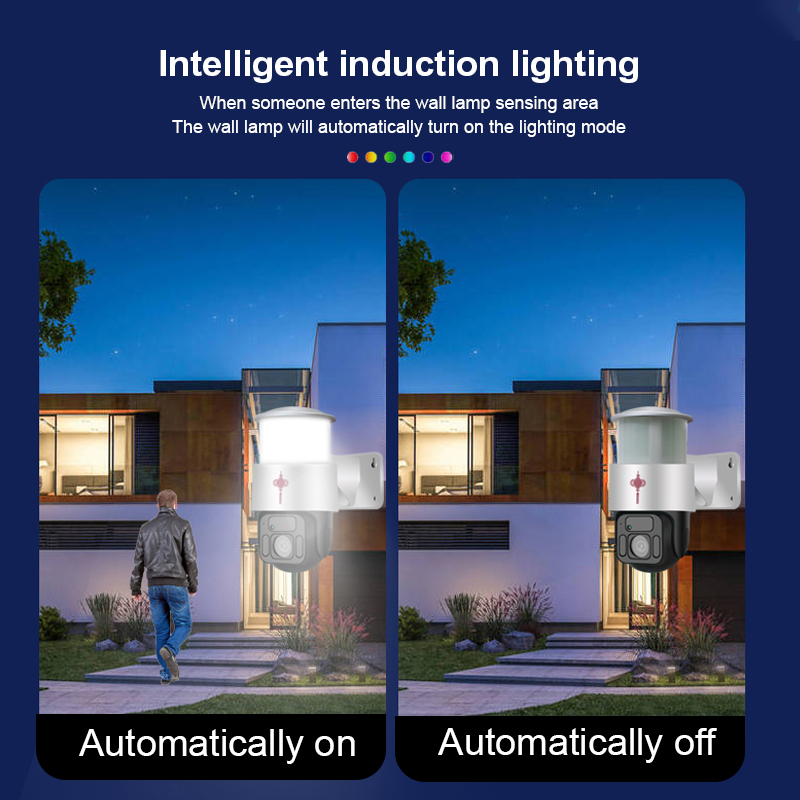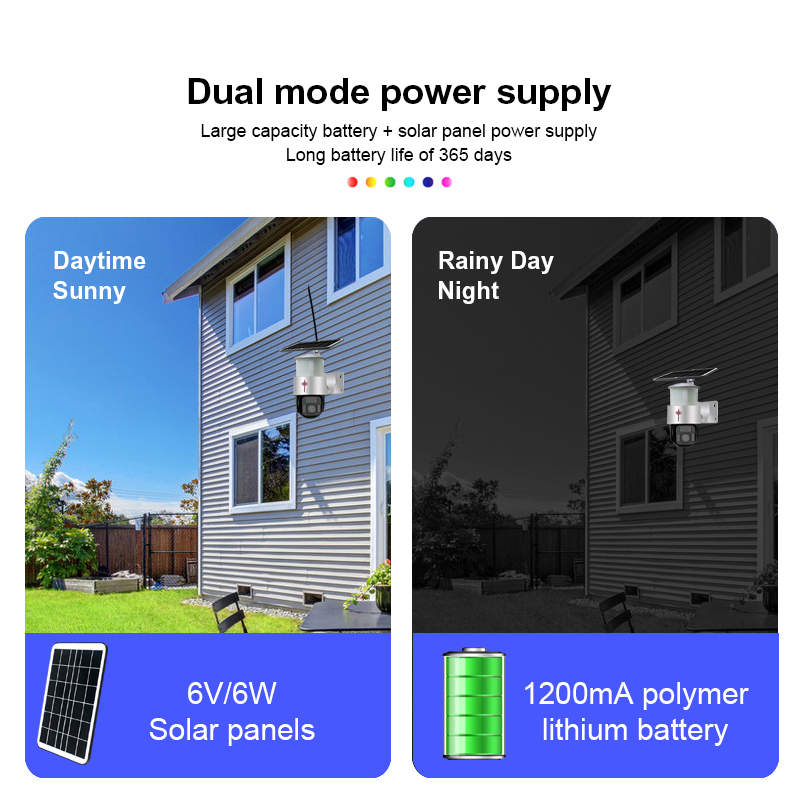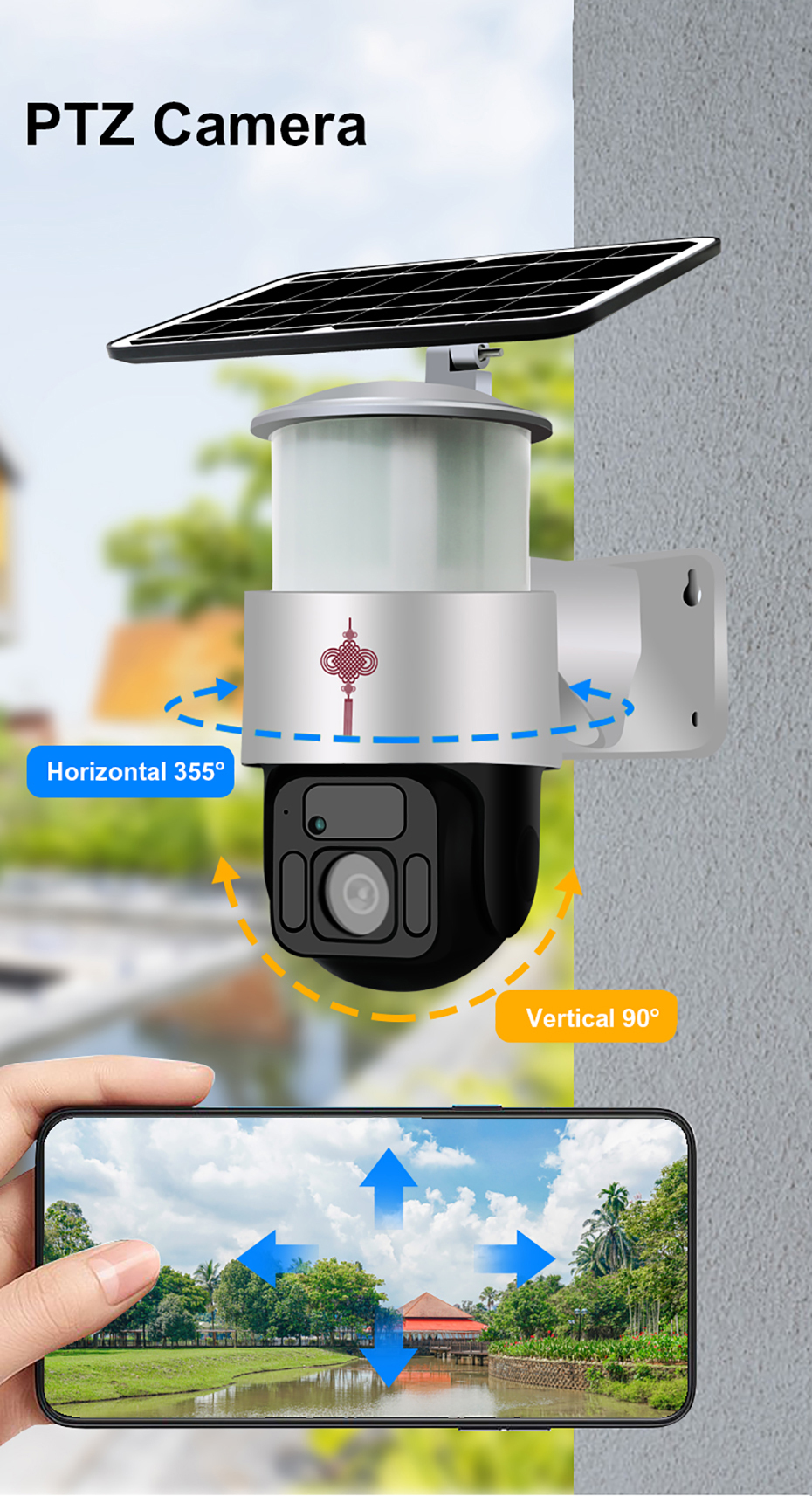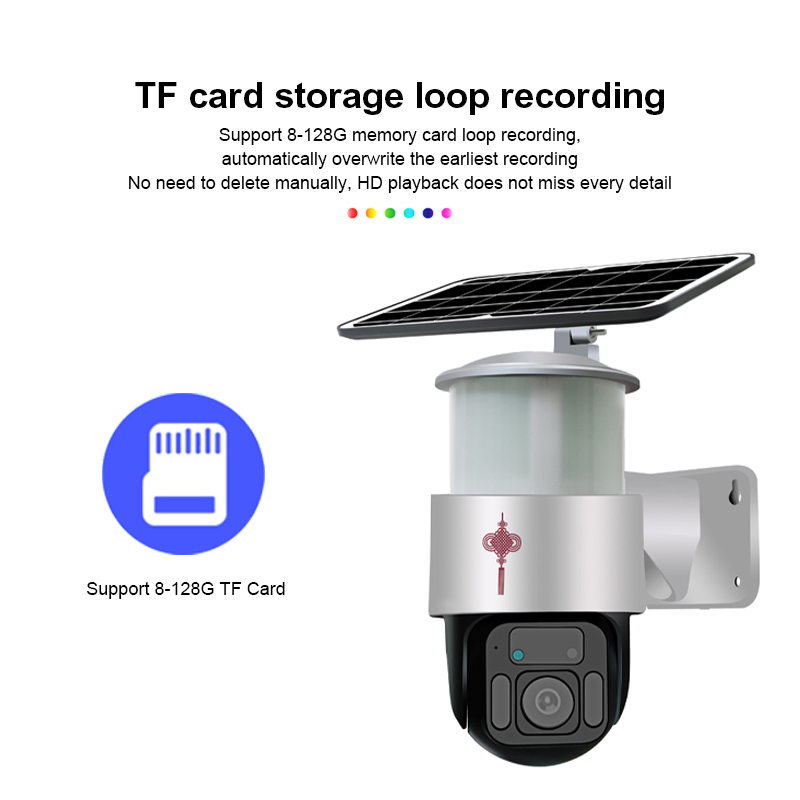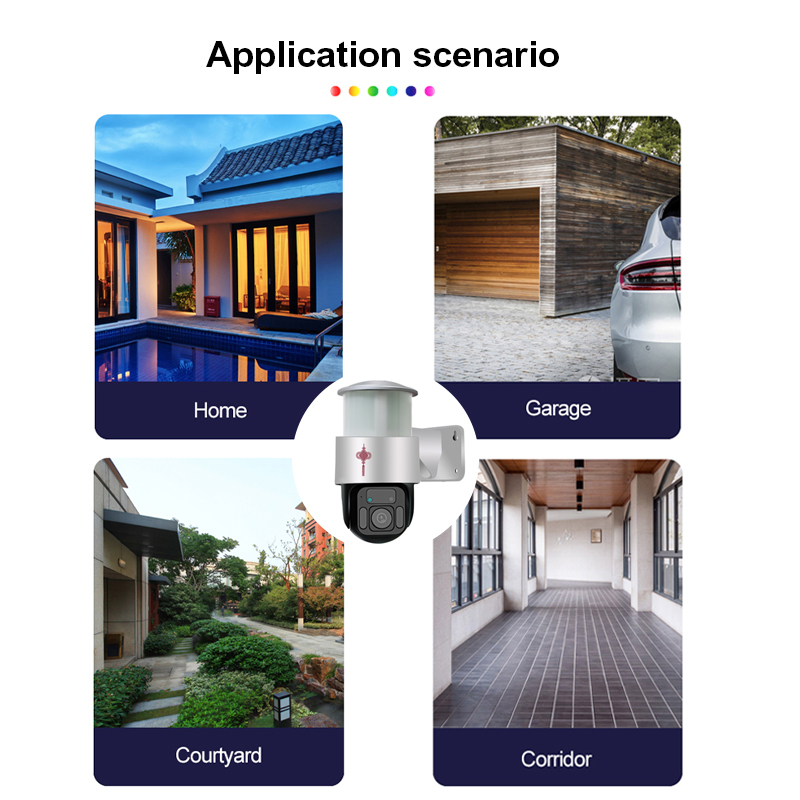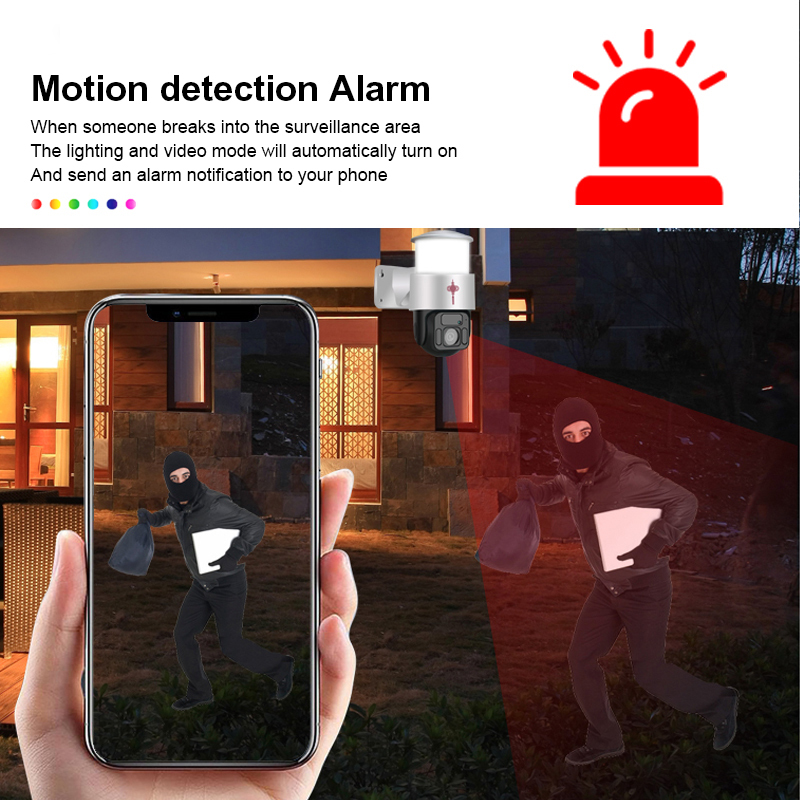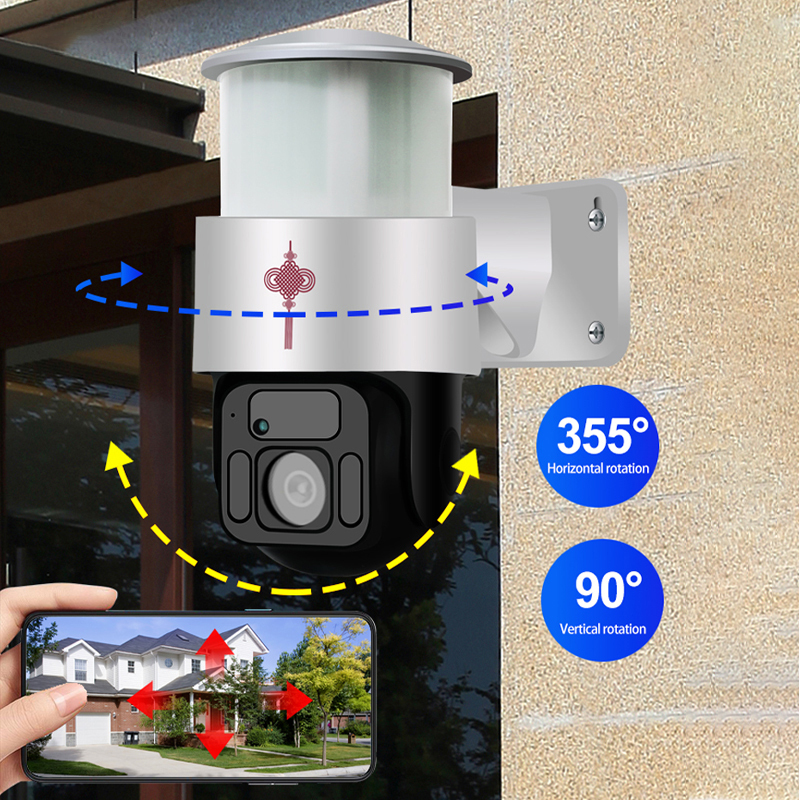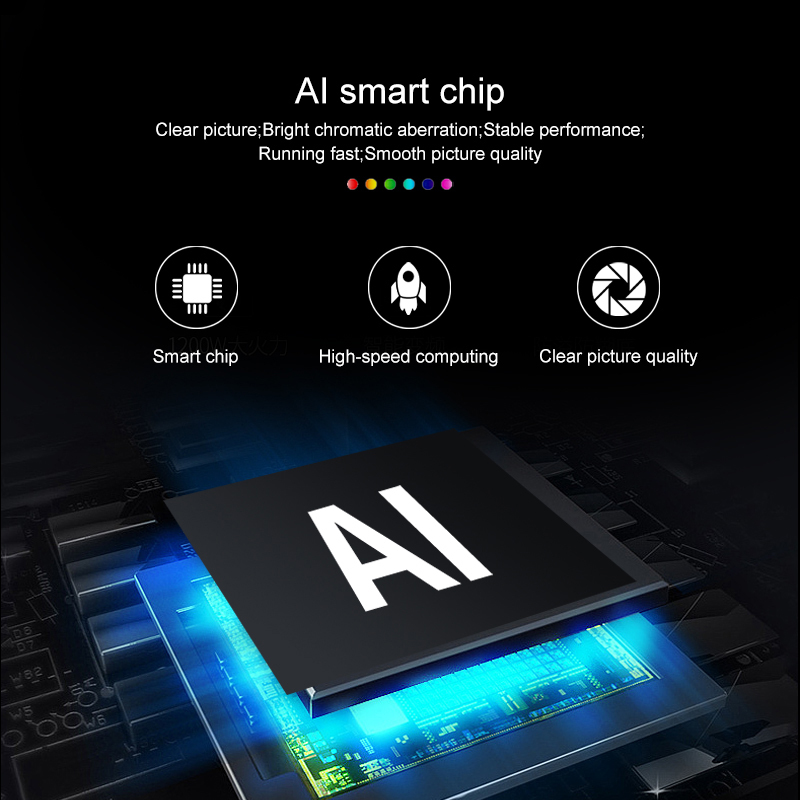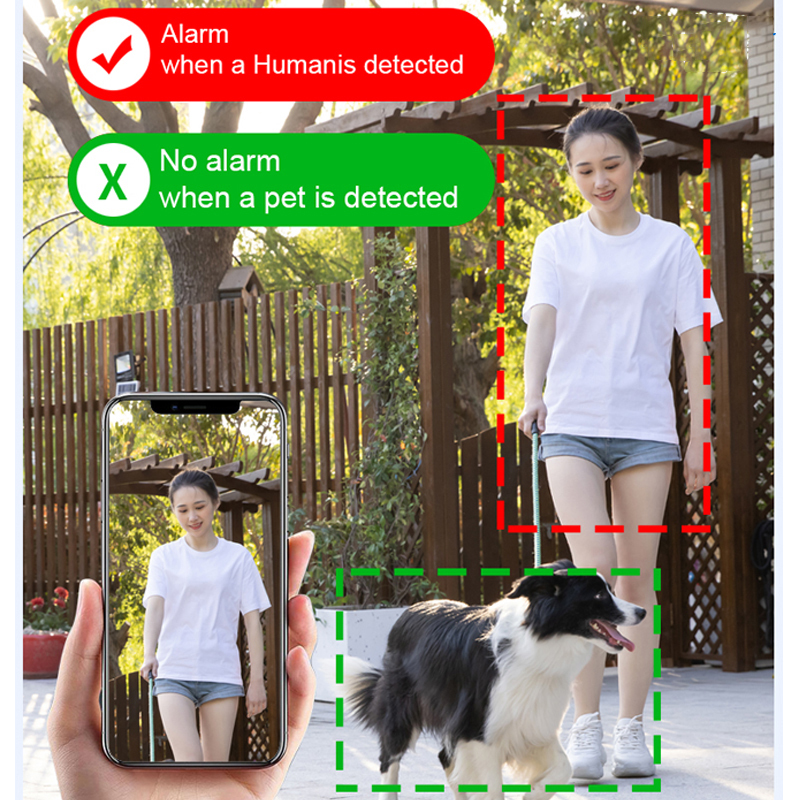 Recent Reviews ( 25 )
By
P***r E****l
Sunday, 10 July 2022
I have purchased 3 of these cameras. They are excellent, color, sound and bright. Perfect for use at home or anywhere. Hooked up to Cell Phone and can check security from anywhere. Best Ever and a great price.
By
D****f
Saturday, 09 July 2022
I was hesitant on this camera due to the reviews but I am so happy I bought it.. Affordable, super fast shipping. Simple set up to wifi and app for phone.. picture quality is really good even at night, wide view range, motion detection on point.. I couldn't ask for anything more. And if you any trouble hooking it up, there is a video to help. I feel so much more safe with this camera.. Definitely recommend, I might even purchase more.
By
L****g E****f
Saturday, 09 July 2022
I have been looking at security cameras for years and didn't know which to get. I needed low price, good quality and a few options like night vision. A co-worker recommended Wistino cameras, and these cameras have everything and then some! I just got them so I have not tried them over winter, but I am very impressed so far. I'm going to order a few more, I like being able to monitor my property from my phone!
By
F*****h
Sunday, 03 July 2022
I use them for video taping custody visits and checking on my house when traveling. The sound quality is okay and functional. Lawyers happy with it. Video quality is as well.
By
S*****e R.
Saturday, 02 July 2022
ผลิตภัณฑ์นี้ติดตั้งและใช้งานง่ายมาก น่าทึ่งมาก เรามีสองคนและพวกเขาก็เยี่ยมมาก คุณภาพของภาพนั้นชัดเจนและด้วยการปรับแต่งที่เหมาะสมสำหรับพื้นที่ของคุณ ปรับแต่งจนสมบูรณ์แบบสำหรับคุณ!
By
S****g
Friday, 01 July 2022
Excellent system for the money - solar panel keeps the batteries topped up
By
L****x
Thursday, 30 June 2022
This product also good like their wifi kit.Good quality and cheap.I am in love with Wistino. hope Wistino can provide us with more and better products. recommend❗
By
S****r T***e
Wednesday, 29 June 2022
My old camera died yesterday. I wasn't happy with the device or the customer service so I ordered these devices. WOW! WHAT A DIFFERENCE! Setup was a breeze and the quality is so much better.
By
W*****n
Sunday, 26 June 2022
this camera is great. it literally picks up everything. really easy to set up and use. BE SURE TO BUY THE SD CARD. definitely reccomend
By
D*****w F****n
Thursday, 23 June 2022
I wasn't sure how good this would be for the price but I was beyond pleasantly surprised. The video quality is AMAZING! I highly recommend this product.
By
M***w
Monday, 20 June 2022
ผมลองกล้องมาหลายยี่ห้อแล้วชอบตัวนี้ที่สุด กล้องคุณภาพดีและราคาก็ถูกกว่ายี่ห้ออื่น ขนาดก็สวยด้วย
By
D*****k
Friday, 17 June 2022
เราสั่งให้กล้องเหล่านี้ติดไว้ในบ้านของแม่วัย 88 ปีของฉัน เพื่อคอยจับตาดูเธอขณะทำอาหารและในห้องนั่งเล่นและนอกบ้าน แจ้งเตือนฉันทันทีและฉันสามารถปิดการแจ้งเตือนเมื่อฉันต้องการ คุณภาพของภาพที่ยอดเยี่ยมทั้งกลางวันและกลางคืน เรายังสามารถพูดคุยกับเธอผ่านกล้องซึ่งเป็นโบนัส ใช้งานง่ายและตั้งค่าได้ง่ายมาก ฉันจะซื้อให้ตัวเองมากขึ้นด้วย
By
U*****r
Thursday, 16 June 2022
I can't get enough of these cameras! I'll never stop buying them! I have neighbors who are not so nice— so having these cameras as a backup— what a blessing! The price is outstanding and that's what will keep me coming back! Thank you guys for continuing to have the middle class in mind and improving your products!
By
K****q
Thursday, 16 June 2022
Camera super good quality. Picture great. Detects motion. You can listen to what happens in nearby. Highly recommended.
By
E****h
Sunday, 12 June 2022
I have many tuya products and find that they are all great products for the price. even better than the more expensive options. Night vision is really great and it picks up motion nicely. It also gives you an expansive view of what you're looking at so it covers a lot of area. I would highly recommend this camera.
By
A****c
Thursday, 09 June 2022
ซื้อขายดีมาก. ทำงานอย่างถูกต้อง ความสัมพันธ์ที่ดีกับผู้ขาย -แนะนำ
By
F****s
Wednesday, 08 June 2022
This product is awesome and inexpensive. The image is very good in both night and day vision with motion detection.
By
B*****d R****f
Friday, 03 June 2022
Night vision is excellent. The App is excellent. I was so satisfied with the first one I received as a gift. Don't waste your money on more expensive brands.
By
S***r E*****g
Thursday, 02 June 2022
If you are looking for a wifi camera with a good picture then look no further! I am very pleased with my wistimo cam. It was super easy to set up, within minutes. The picture quality is great. It does a great job at picking up motion detection and notifying me on my phone
By
F***i D**e
Friday, 21 January 2022
Dual 2.4G WiFi, very stable signal, 5MP high-definition camera. Good shopping experience, recommended!

Your cart is currently empty.