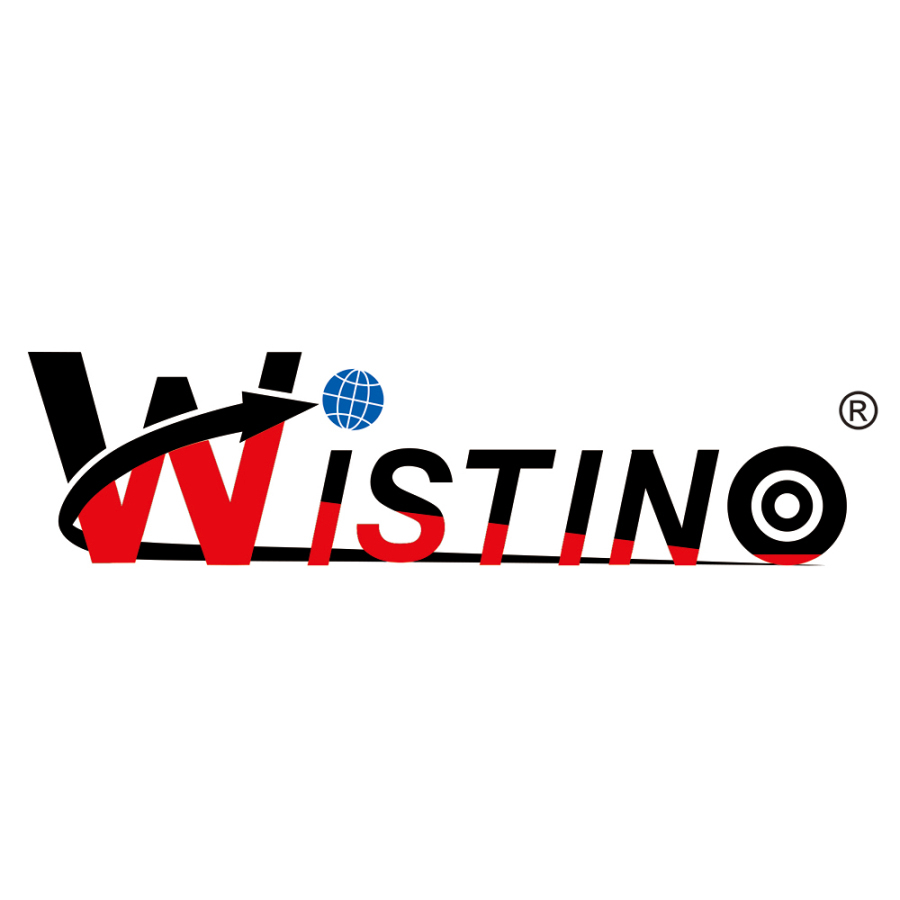 Wistino
Wistino 4G solar lighting camera CCTV WiFi IP Camera 1080P HD Outdoor Charging Battery Wireless Security Camera
1. APP: MYCAM 2. WIFI/4G Optional 3. No Need power and no need wire 4. Monitoring + lighting, dual use 5. Camera have wifi(AP Mode)/Connect with your home 2.4G wifi/4G simcard version 6. 1080P HD Quality&Clear Night Vision/2Way Audio/Up to 128GB memory card support/Night vision lighting 7. Easy to use
Using 1/3 high-definition photosensitive chip, high-definition imaging. Picture resolution: 1920*1080, 2 million pixels. The picture quality is clear and delicate, and the color reproduction is good; Using industrial-grade 3 million pixel high-definition lens; Using Ingenic T20 decoding chip, the host can deal with various complex situations and respond quickly; Using ICR dual filter switcher, automatic switching from color to black; Built-in 6 high-performance low-power white LED array lights, night vision supplementary light with low power consumption and high brightness; Built-in WIFI antenna, receive stronger WIFI signal without dropping the line; Built-in high-sensitivity radar human body sensor alarm, the sensing distance is 9-12 meters. The radar reacts quickly and the false alarm rate is low; Built-in pickups and speakers, users can monitor through the mobile phone APP, and can realize remote video and voice intercom; The battery doorbell supports up to 64G TF card storage; Using solar panel device, in strong sunlight, it can charge the equipment up to 200 mAh per hour; Using 12000 mAh polymer lithium battery, the battery has a pure standby time of 150 days, and it can push about 600 alarm messages in normal use; The product supports disconnected video recording. After successfully configuring the WIFI, if the network is interrupted, the radar alarm will continue to be triggered, and the recording function is normal. After connecting to the network, you can view the recorded video during the disconnected period through the APP; The 4G version can be recharged for viewing and playback on the APP. WIFI version operation steps 0: Scan the QR code and install APP: Mycam or download APP via browser: Mycam 1: Register-login account 2: Add camera 3: Click "Add Device with One Click 4: Log in to WIFI account and password 5: (prompt the camera to restore factory settings) 6: After powering on, press and hold the "Reset" button of the camera for 5-8 seconds (restore factory settings) 7: Click to go to WIFI configuration, click and connect to WIFI-: BCM_****.... 8: Return to the APP interface, and the camera will be automatically connected. 9: Successfully connect to the camera, (if the connection fails, please turn it on again and press the "reset" button) Note: Please fully charge the camera or connect to the power supply to test again. 4G version operation steps 1: Please fully charge the camera or connect to the power supply to test 2: Insert the SIM-4G card correctly 3: Power on and wait for networking (when the indicator light is blue - ( 4G networking is successful)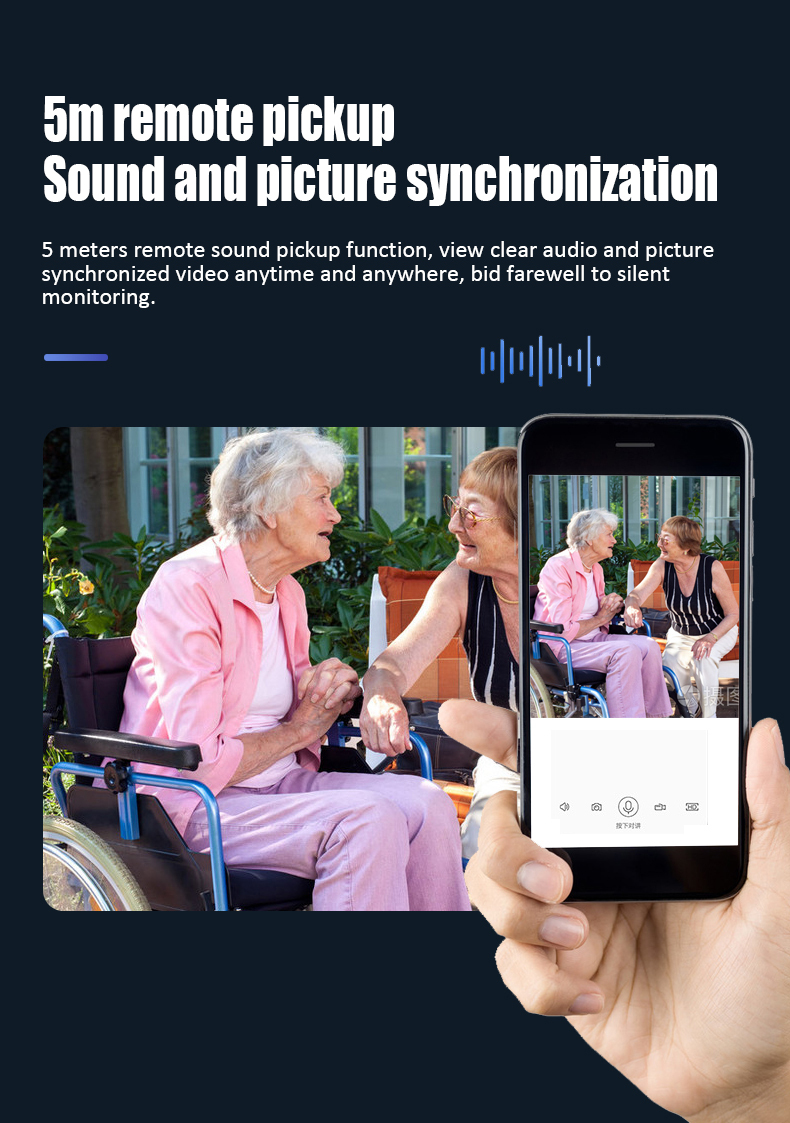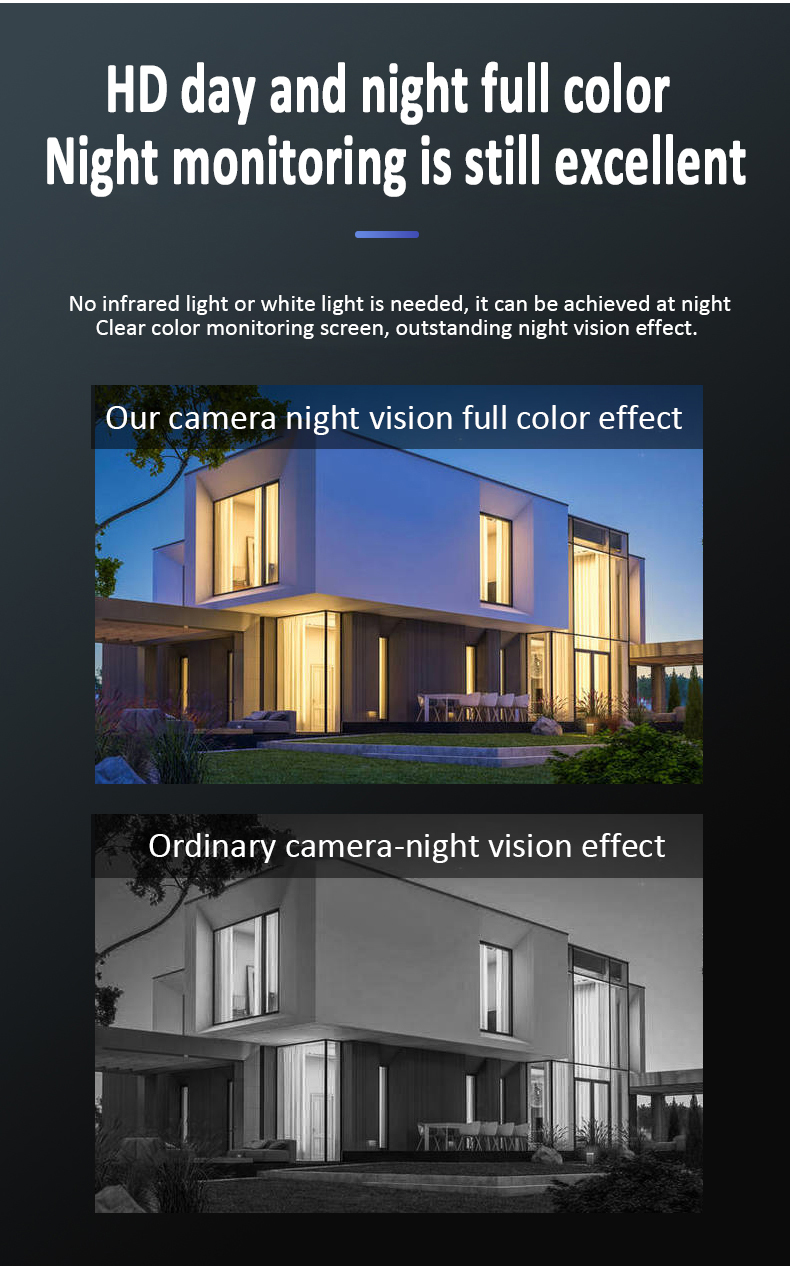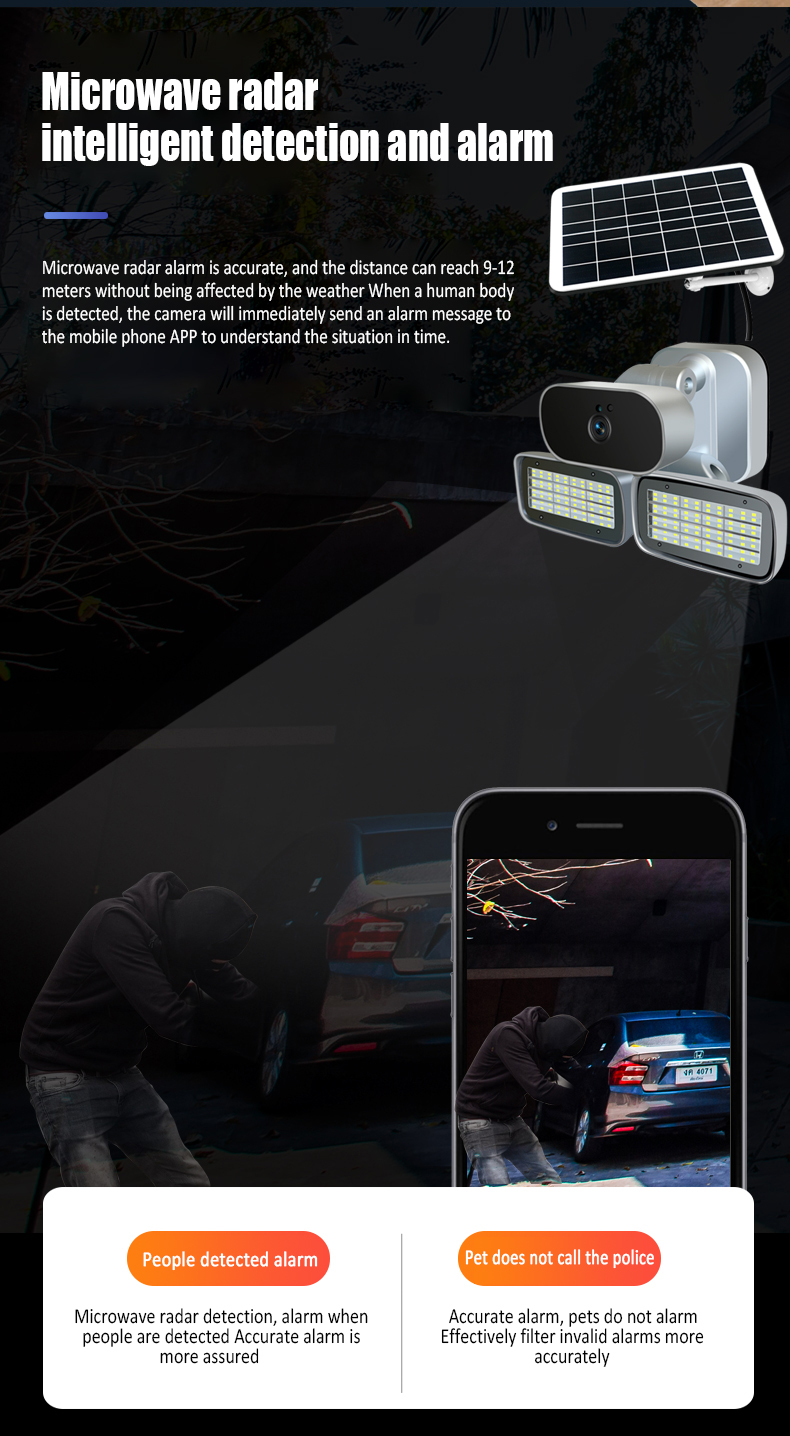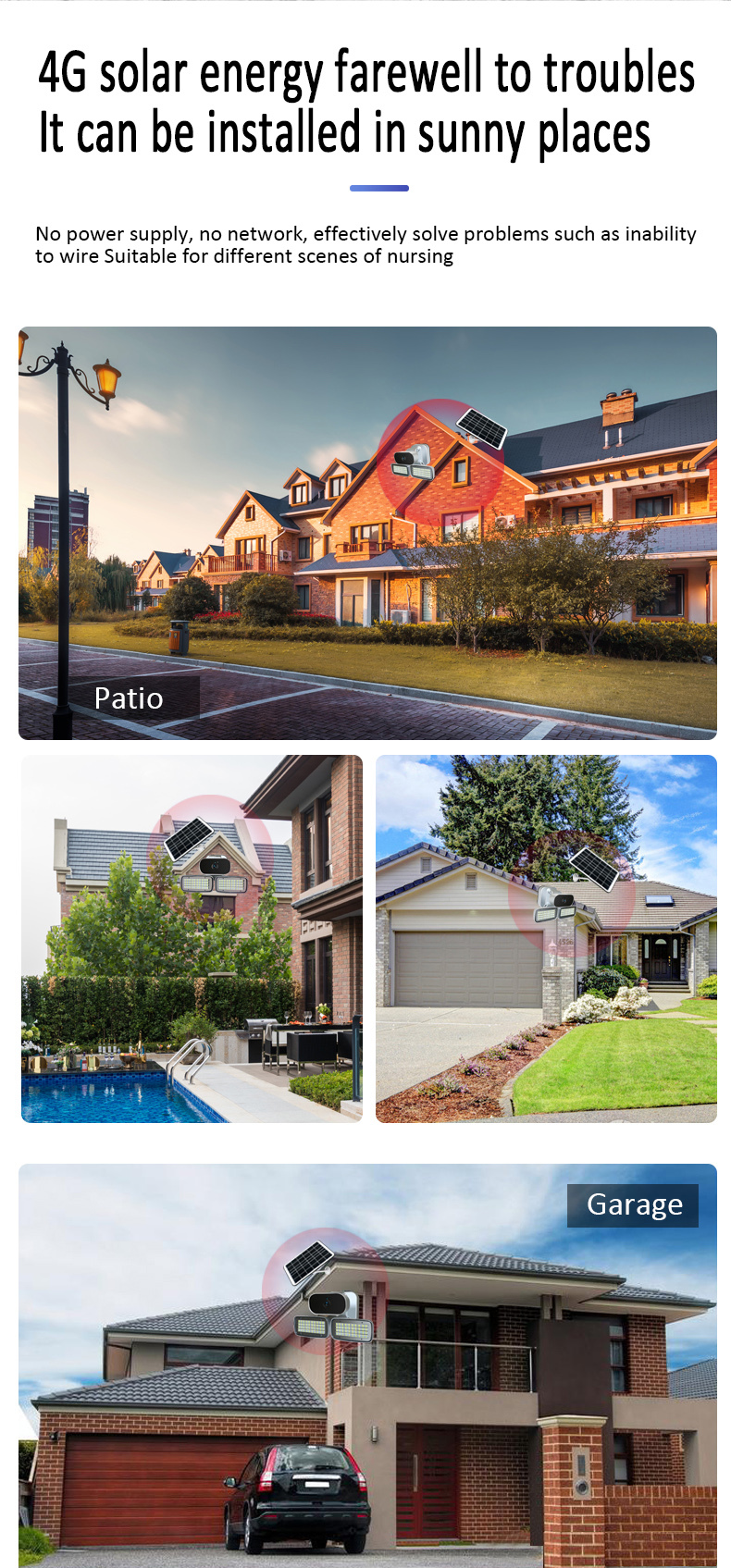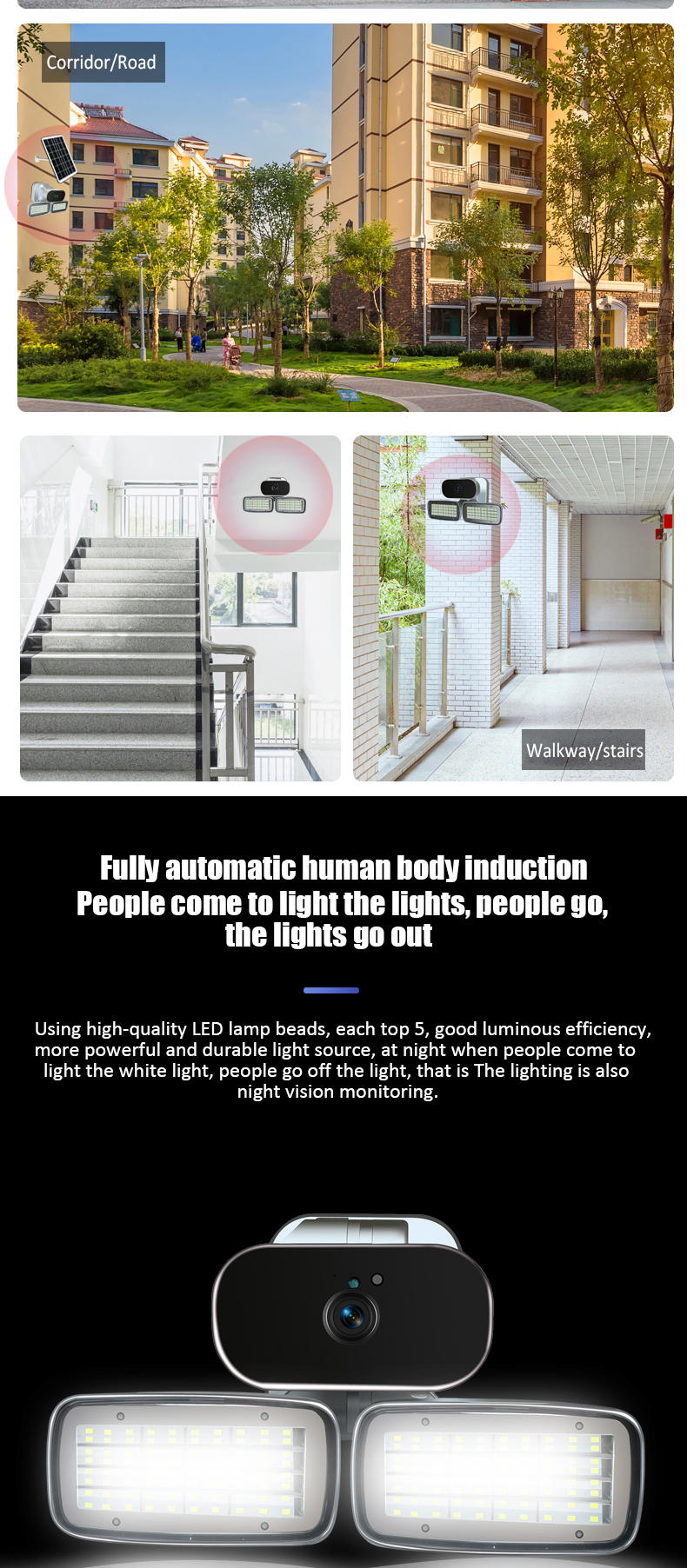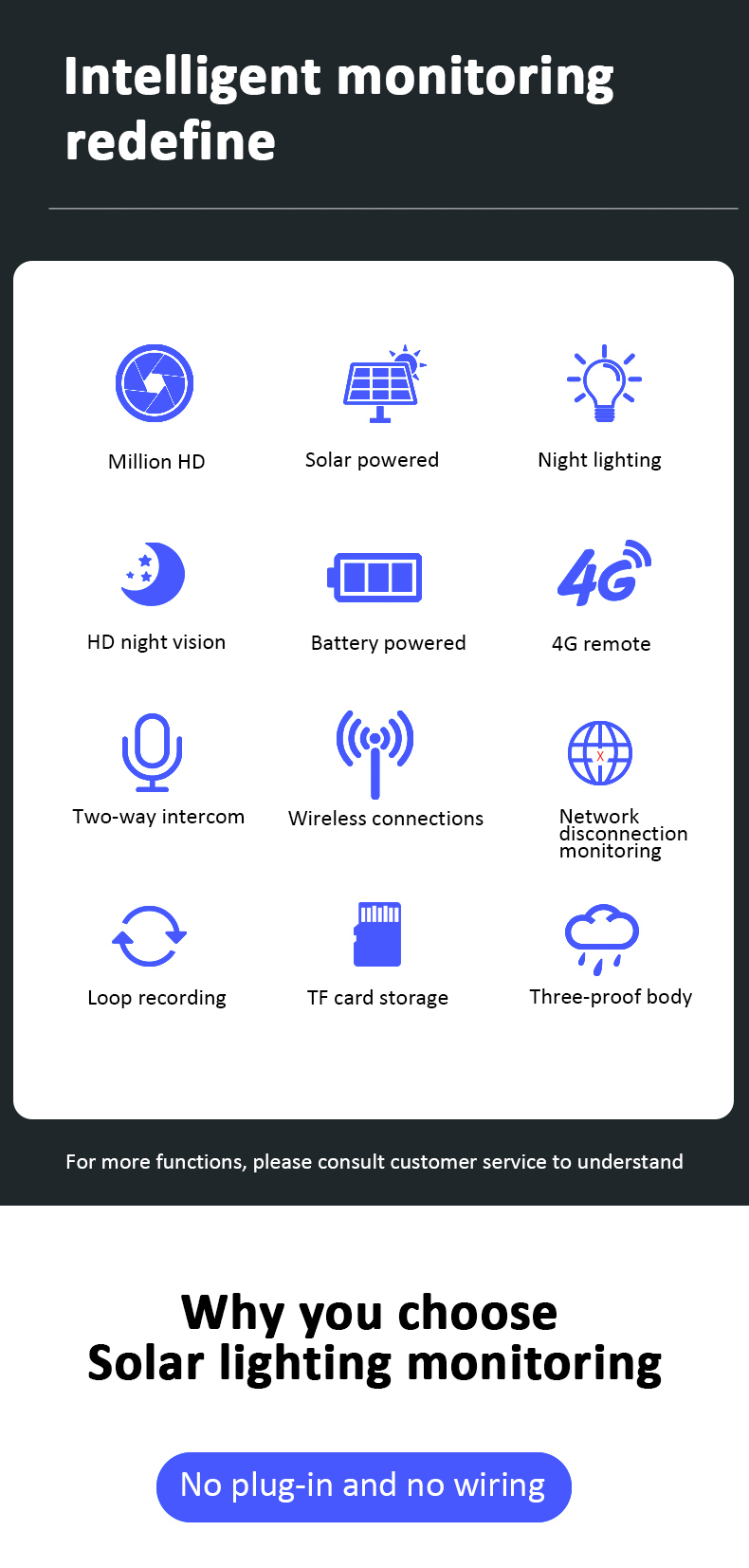 Recent Reviews ( 19 )
By
C****h D****l
Sunday, 10 July 2022
แจ้งเตือนอย่างรวดเร็วไปยังโทรศัพท์มือถือของฉัน ภาพและคุณภาพเสียงที่ยอดเยี่ยม ดีที่สุดสำหรับราคาต่ำ พอใจกับกล้องมาก
By
T***i R*****g
Saturday, 02 July 2022
ฉันซื้อกล้องสองตัวเดียวกัน หนึ่งสำหรับสนามหลังบ้านและสนามหน้าบ้านเมื่อเร็ว ๆ นี้ ปลื้มกล้องทั้งสองตัว! ทำงานได้ดีและความละเอียดเหนือกว่าทั้งกลางวันและกลางคืน ควบคุมง่ายด้วย!
By
F****g
Friday, 01 July 2022
I was looking for a back up camera for my doorbell camera and found this security camera -Wistino. This camera has a lot of good features: 1. the solar panel makes sure that it is always charged and I don't have to worry about the battery being low 2. The picture resolution is very good, even if it is just a 1080P 3. Manual instructions are easy to follow 4. When you want to view what is happening around it gives you a real time monitoring. Overall I highly recommend this product, good value for money.
By
J****e D*****y
Friday, 01 July 2022
For the price it's a very good little camera and solar panel it keeps itself charged up, and has clear daytime vision, the night vision is quite good too. Helps me keep an eye on the house when I'm not there.
By
N***f D****k
Friday, 01 July 2022
Ordered this after we started having homeless people sleeping on out porch at night. I love that it gives me a notification so that I can check my camera. It was very easy to set up and works great in the day and at night. Picture quality is great! I am extremely happy with my selection!
By
C****o
Monday, 27 June 2022
ฉันไม่เคยนำกล้องรักษาความปลอดภัยมาก่อน แต่ฉันเห็นกล้องนี้และอ่านบทวิจารณ์และคิดว่าฉันจะลองดู ฉันหวังว่าฉันจะทำมันเมื่อหลายปีก่อน สำหรับราคานี้เป็นกล้องที่ยอดเยี่ยม มันทำงานบนแผงโซลาร์เซลล์ และให้คุณภาพของภาพและเสียงที่ยอดเยี่ยม มันช่วยให้ฉันตรวจสอบทรัพย์สินของฉันผ่านแอพได้จากทุกที่ในโลก และด้วยเครื่องตรวจจับความเคลื่อนไหว มันยังแจ้งเตือนฉันเมื่อมีการเคลื่อนไหวใดๆ กล้องติดตั้งง่ายและแอพใช้งานง่าย การสร้างคุณภาพก็ดีมากเช่นกัน สิ่งที่ดีที่สุดที่ฉันนำมาในปีนี้
By
F****j E****f
Sunday, 26 June 2022
Works great in the day and night. It also has great sound and alerts well with adjustable sensitivity. This item was shipped fast and easy. It is very clear and visible. I would definitely recommend this to my family and friends.
By
G****t
Friday, 24 June 2022
The picture quality is really clear day and night. It can get on your nerves with the notifications but I'd rather know what's going on outside and put up with the notifications. The solar panel is excellent. For the price I'm really pleased.
By
R***a
Wednesday, 22 June 2022
Great camera for the price. And is quite simple to setup. I would recommend this camera. Good quality and price. Good customer service !
By
Y****r F****n
Friday, 17 June 2022
Great stuff! Got it to keep an eye on my garden, as I have a side entrance, so just to keep us little bit safer. Also, as now I found out I keep getting foxes into my garden and dig things up, always blamed neighbours cats)) Anyway, the picture quality is great both during the day and night. It was really easy to set everything up with my phone, probably took me like 30-40 min. Also, it had a good motion detection and it sends notifications to your phone and records the movement on to memory card. It is really really good camera and I definitely recommend it. Oh, also the location of my camera has only few hours of direct sun and it still works all the time. Very happy!
By
D****j
Sunday, 12 June 2022
บริษัทนี้มีกริ่งประตูหนึ่งอัน และตัดสินใจลองใช้กล้องพลังงานแสงอาทิตย์ ทุกอย่างดี มาถึงเร็วมาก คำแนะนำดี และฉันหวังว่ามันจะยังคงทำงานได้ดี
By
M****s E****g
Wednesday, 08 June 2022
It's very easy to set up. No bells and whistles but does a good job. Can't recommend it highly enough.
By
Oakden
Monday, 31 January 2022
So far the product seems to meet expectations. Thanks
By
Yvan
Sunday, 16 January 2022
It has very good image definition, the motion speed control modes of the camera are very good. Shipping was very fast. Very happy for the purchase.
By
Anna Well
Wednesday, 12 January 2022
Very good product. Faith and the seller. Highly recommended.
By
Waite
Tuesday, 04 January 2022
Very fast shipping, thank you. Great camera, easy to setup, configure and use.
By
Maud Smith
Monday, 20 December 2021
The goods arrived quickly. Very good quality. I advise you to buy. Everything is super
By
Valeri
Saturday, 11 December 2021
Received very quickly. Seems to be a good product.
By
Wendy
Wednesday, 01 December 2021
a good product and I am very satisfied

Your cart is currently empty.