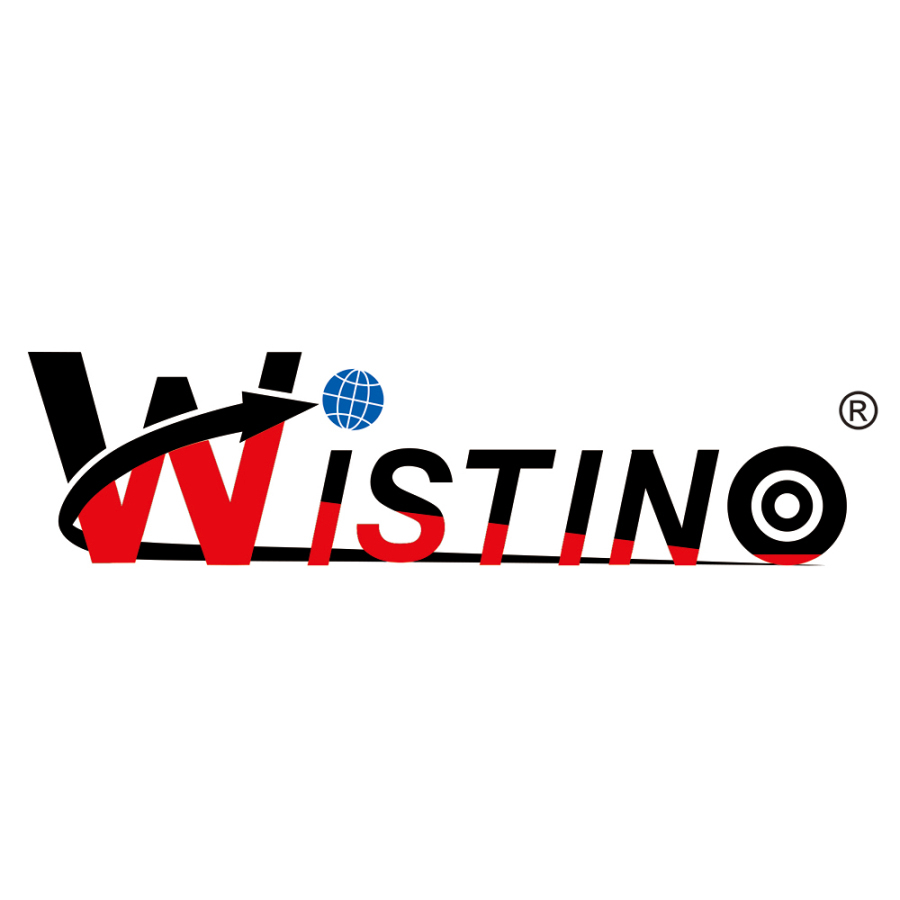 Wistino
Wistino 4G SIM/WIFI CCTV Solar Panel Camera 2MP HD Security Monitor Outdoor 1080P Smart Home Surveillance Solar Camera
1.APP: MYCAM
2.WIFI/4G Optional
3.No Need power and no need wire
4.Monitoring + lighting, dual use
5.Camera have wifi(AP Mode)/Connect with your home 2.4G wifi/4G simcard version
6.1080P HD Quality&Clear Night Vision/2Way Audio/Up to 128GB memory card support/Night vision lighting
7.Easy to use
Using 1/3 high-definition photosensitive chip, high-definition imaging.
Picture resolution: 1920*1080, 2 million pixels.
The picture quality is clear and delicate, and the color reproduction is good;
Using industrial-grade 3 million pixel high-definition lens;
Using Ingenic T20 decoding chip, the host can deal with various complex situations and respond quickly;
Using ICR dual filter switcher, automatic switching from color to black;
Built-in 6 high-performance low-power white LED array lights, night vision supplementary light with low power consumption and high brightness;
Built-in WIFI antenna, receive stronger WIFI signal without dropping the line;
Built-in high-sensitivity radar human body sensor alarm, the sensing distance is 9-12 meters. The radar reacts quickly and the false alarm rate is low;
Built-in pickups and speakers, users can monitor through the mobile phone APP, and can realize remote video and voice intercom;
The battery doorbell supports up to 64GTF card storage;
Using solar panel device, in strong sunlight, it can charge the equipment up to 200 mA per hour;
Using 12000 mAh polymer lithium battery, the battery has a pure standby time of 150 days, and it can push about 600 alarm messages in normal use;
The product supports disconnected video recording. After successfully configuring the WIFI, if the network is interrupted, the radar alarm will continue to be triggered, and the recording function is normal. After connecting to the network, you can view the recorded video during the disconnected period through the APP;
The 4G version can be recharged for viewing and playback on the APP.
WIFI version operation steps
Note: Please fully charge the camera or connect to the power supply to test
0: Scan the QR code and install APP: Mycam
Or download APP via browser: Mycam
1: Register-login account
2: Add camera
3: Click "Add Device with One Click
4: Log in to WIFI account and password
5: (prompt the camera to restore factory settings)
6: After powering on, press and hold the "Reset" button of the camera for 5-8 seconds (restore factory settings)
7: Click to go to WIFI configuration, click and connect to WIFI-: BCM_****....
9: Return to the APP interface, and the camera will be automatically connected.
10: Successfully connect to the camera, (if the connection fails, please turn it on again and press the "reset" button)
Note: Please fully charge the camera or connect to the power supply to test again.
4G version operation steps
1:Please fully charge the camera or connect to the power supply to test
2: Insert the SIM-4G card correctly
3: Power on and wait for networking (when the indicator light is blue - ( 4G networking is successful)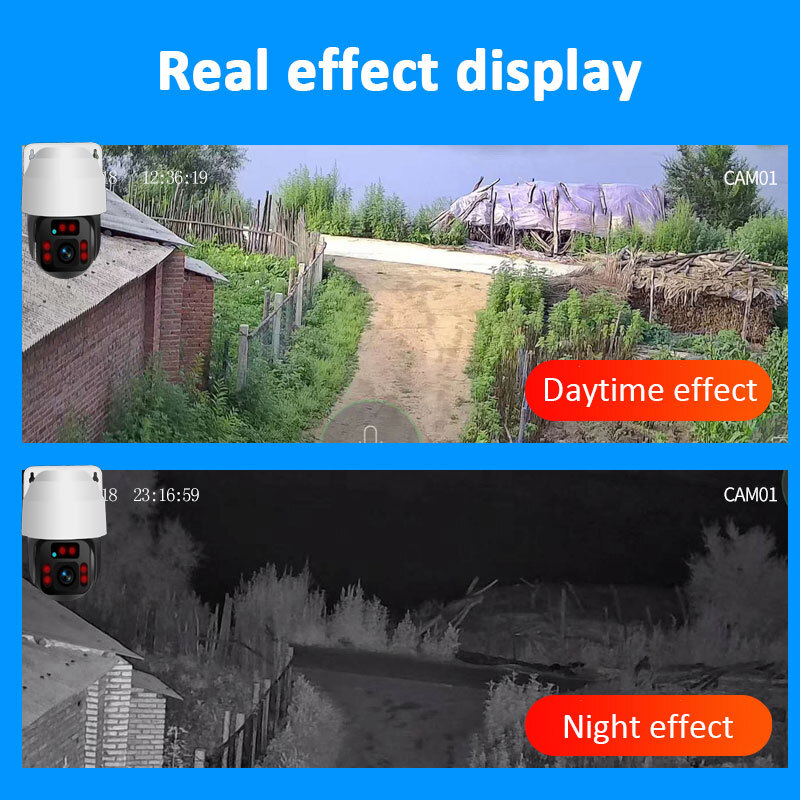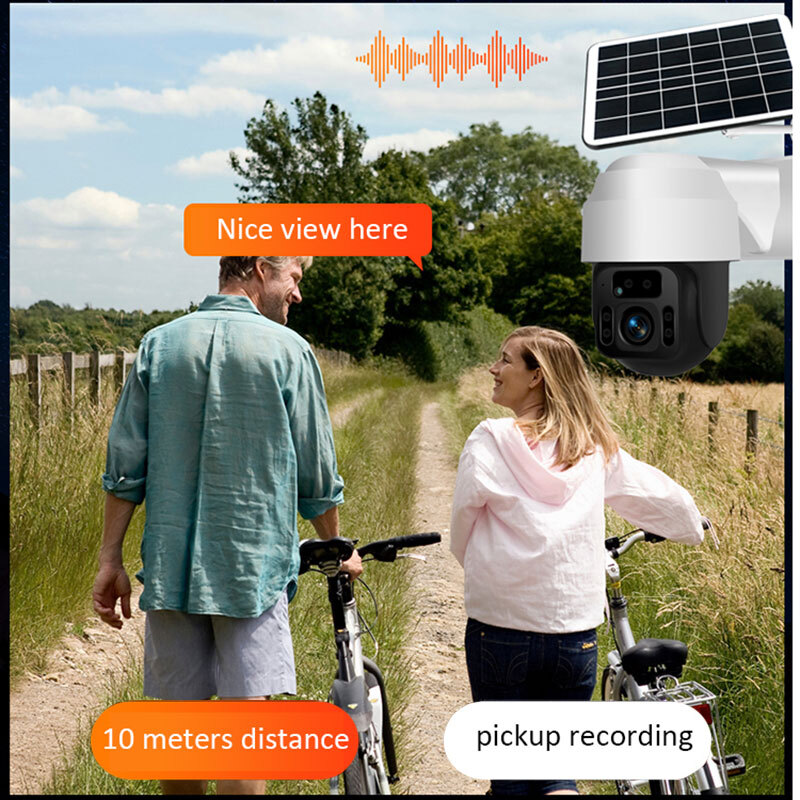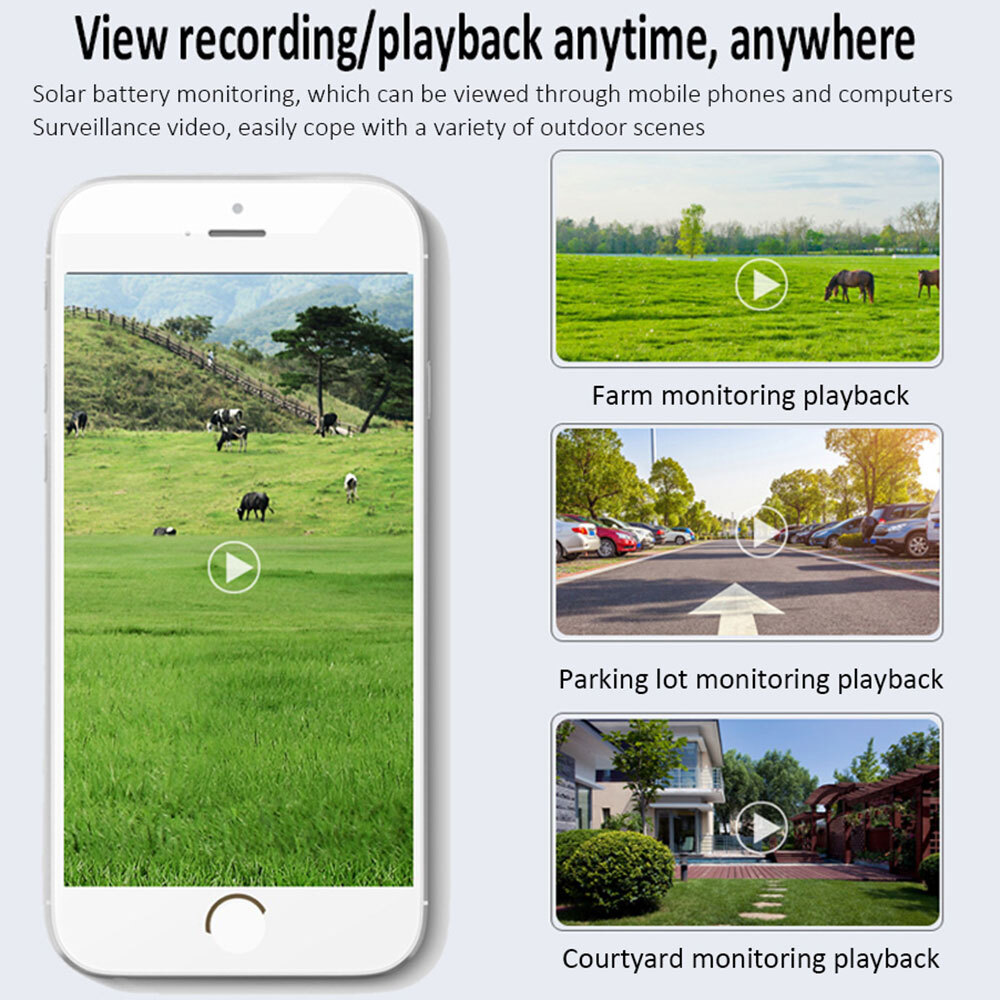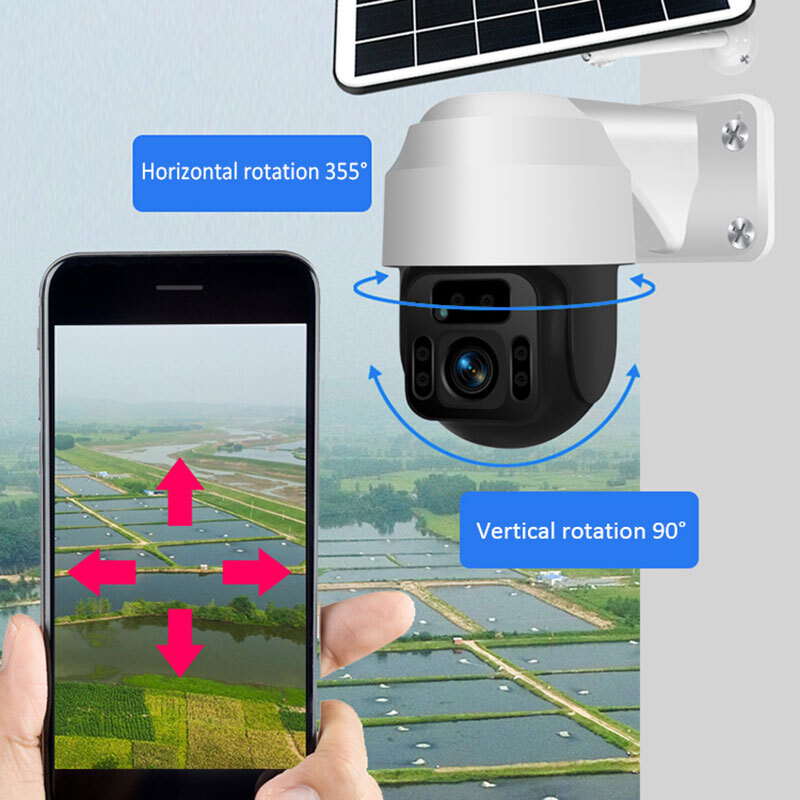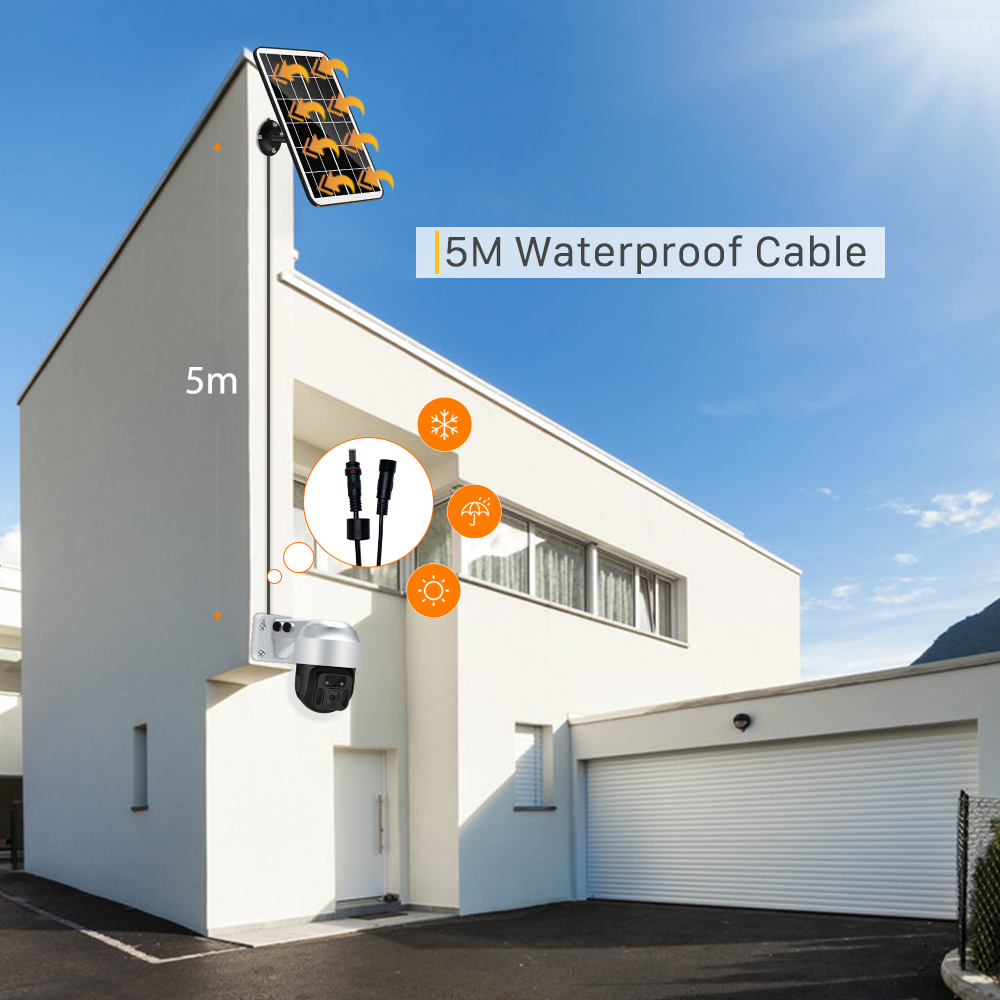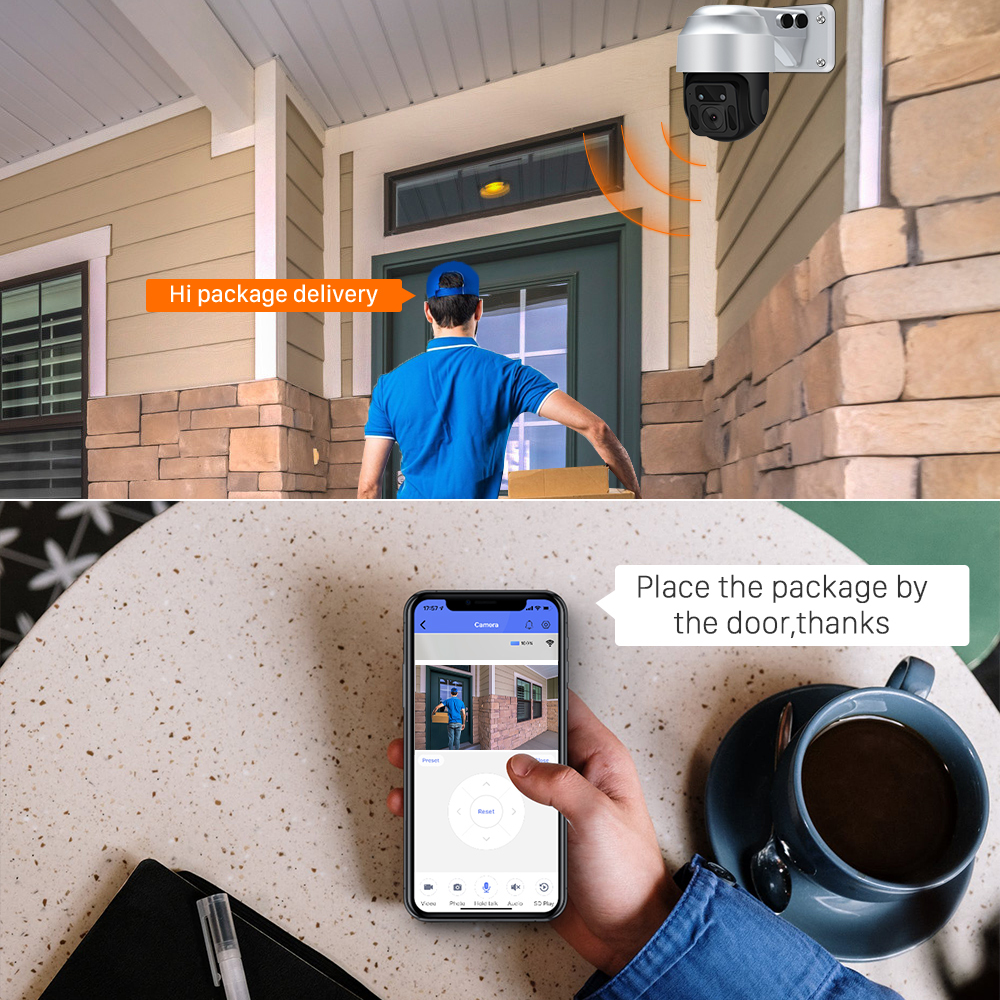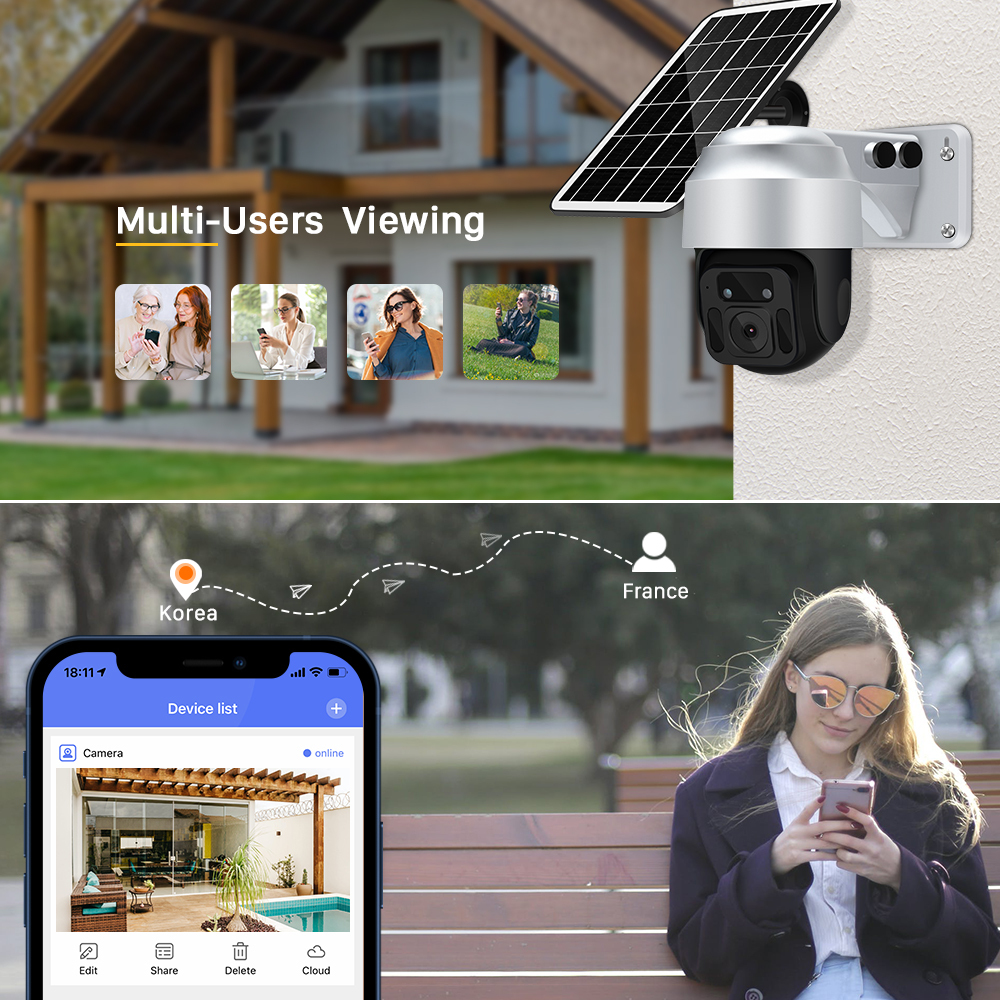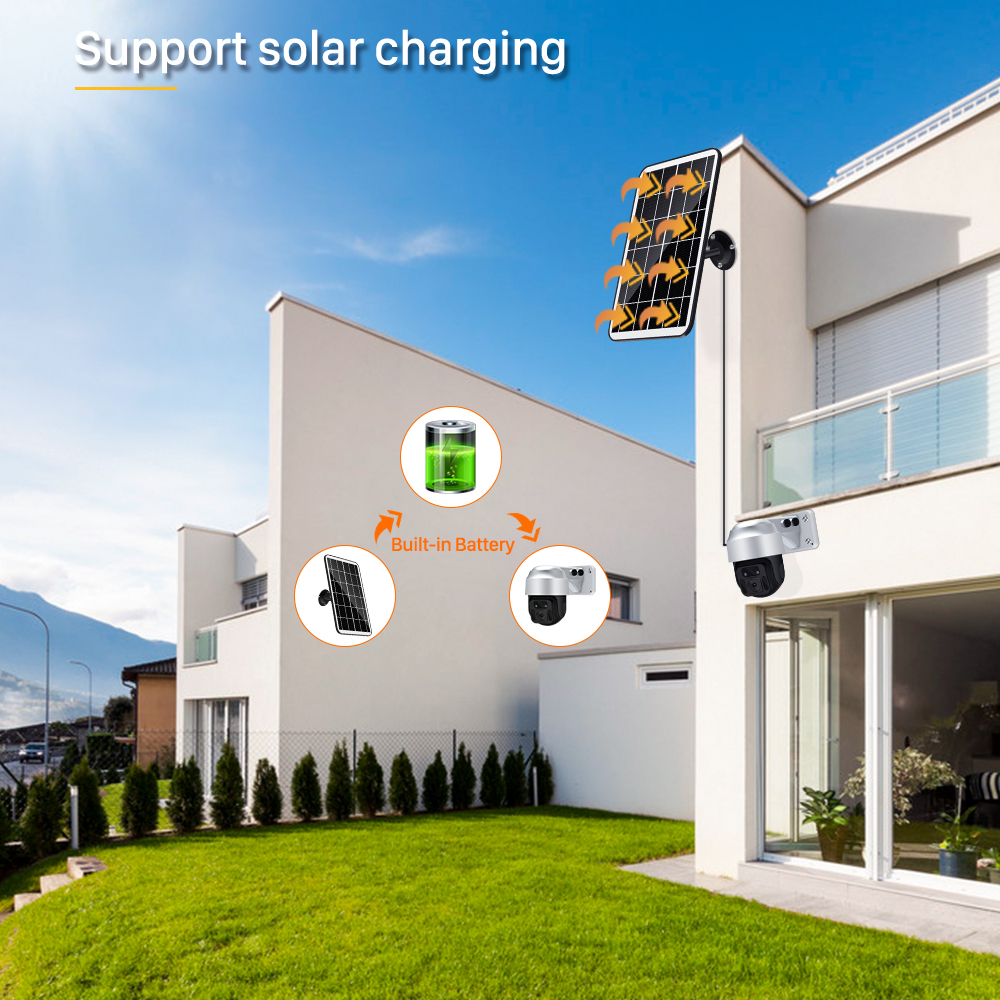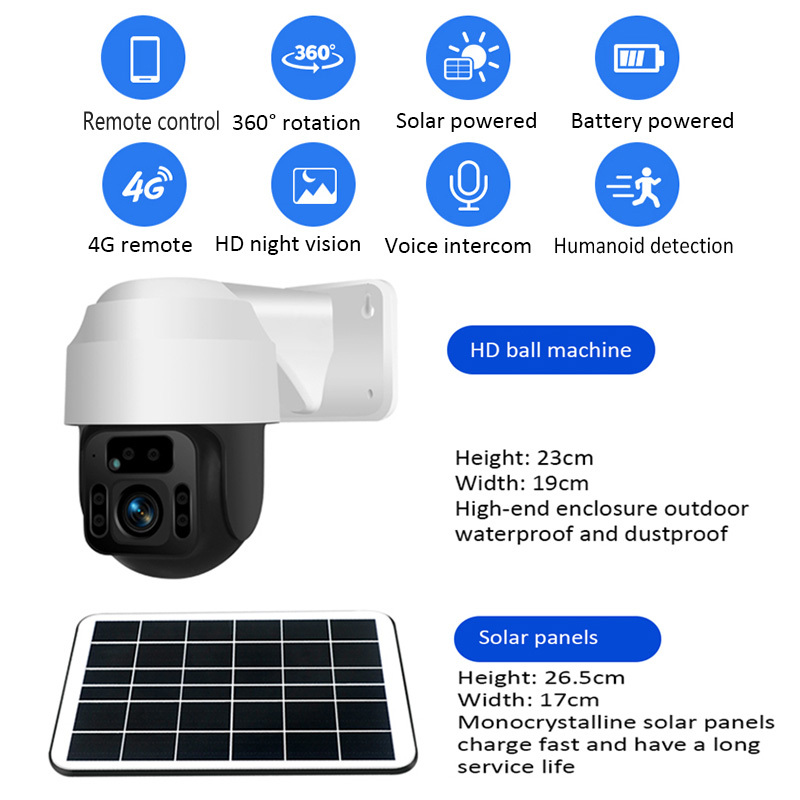 Recent Reviews ( 24 )
By
J****a G****l
Monday, 11 July 2022
เราพอใจอย่างมากกับกล้องรักษาความปลอดภัยพลังงานแสงอาทิตย์นี้ ติดตั้งง่ายมากและความละเอียดก็ดี เราขอแนะนำผลิตภัณฑ์นี้!
By
C****m E****j
Monday, 11 July 2022
I use it to watch the wildlife in the garden and look forward to seeing the images every morning. I like the fact I could set it up by myself as I live on my own.
By
Y***a
Monday, 11 July 2022
packaging nicely wrapped. camera ok for 2MP. Night view - maybe can improve. MyCam App loading time is a bit slow. Phone notification should include more details like date and time - now only display like "Mobile Detection".
By
K****w
Sunday, 10 July 2022
การตั้งค่านั้นง่าย รูปภาพมีความคมชัดสูงและชัดเจน คุณสามารถกดอินเตอร์คอมค้างไว้ มีฟังก์ชั่นอินเตอร์คอมเสียง และคุณสามารถใช้โทรศัพท์มือถือเพื่อควบคุมกล้องเพื่อหมุนเลนส์ 350 องศา
By
L***f D*****e
Wednesday, 06 July 2022
By
G*****v
Sunday, 03 July 2022
กล้องที่ยอดเยี่ยมพร้อมคุณภาพของภาพที่ยอดเยี่ยม ง่ายต่อการติดตั้งและใช้งาน ฟังก์ชั่นลำโพงเป็นโบนัสที่ยอดเยี่ยม จับผู้สอดแนมคนแรกของฉันได้ภายในสองวันหลังจากติดตั้ง คุ้มค่าคุ้มราคา เพราะผลิตจากวัสดุคุณภาพดี พูดอะไรได้อีก..!!!
By
K*****f W****b
Friday, 01 July 2022
Easy to setup and easy to asjust on wall. Very good image quality, even at night it's still very clear picture. All all works well. NIce little camera!
By
A***r
Friday, 01 July 2022
I now have 2 of these cameras because I was so Impressed with the 1st camera I bought perfect for home security and great battery life
By
R******w
Thursday, 30 June 2022
The picture quality is fantastic both day and night. Really easy to set up. Detecting motions. Great product for the money. Very very happy :)
By
B****j F****r
Thursday, 30 June 2022
When I received this camera it was well boxed and I thought the build quality was great. It was easy to install and once up and running I was impressed with the picture quality both day and night. Motion detection is spot on and easily adjusted in the app. Great for the price and would definitely recommend
By
J****p
Monday, 20 June 2022
Great night vision and good picture quality, motion detection is very accurate and notify you immediately which is great peace of mind.
By
J****f E*****g
Thursday, 16 June 2022
มาถึงตรงเวลา แพ็คมาอย่างดี ติดตั้งและใช้งานง่ายมาก ภาพคุณภาพดี คุ้มราคาจริงๆ
By
R****d
Wednesday, 15 June 2022
กล้องนี้ยอดเยี่ยมสำหรับราคา ติดตั้งและใช้งานง่าย คุณภาพนั้นยอดเยี่ยมและแอพก็ใช้งานง่ายเช่นกัน
By
P*****h
Monday, 13 June 2022
Really good value for money,the motion detector picks up the slightest movement,the picture is good quality,better than I expected for the money I paid
By
K****b D*****f
Saturday, 11 June 2022
ฉันประทับใจมากจนถึงตอนนี้ที่กล้องราคาประหยัดสามารถให้คุณภาพอย่างที่กล้องนี้มีให้ ยินดีที่จะแนะนำผลิตภัณฑ์นี้ให้กับผู้อื่น
By
K*****f
Wednesday, 08 June 2022
Arrived on time, well packaged, very easy to install and operate, great quality picture, all round really good value for money.
By
K****w L*****o
Thursday, 10 February 2022
I liked that I can look day or night at the camera and it is so good day or night highly recommended
By
Alan
Thursday, 03 February 2022
Arrived in a timely manner and has not yet been installed

Your cart is currently empty.