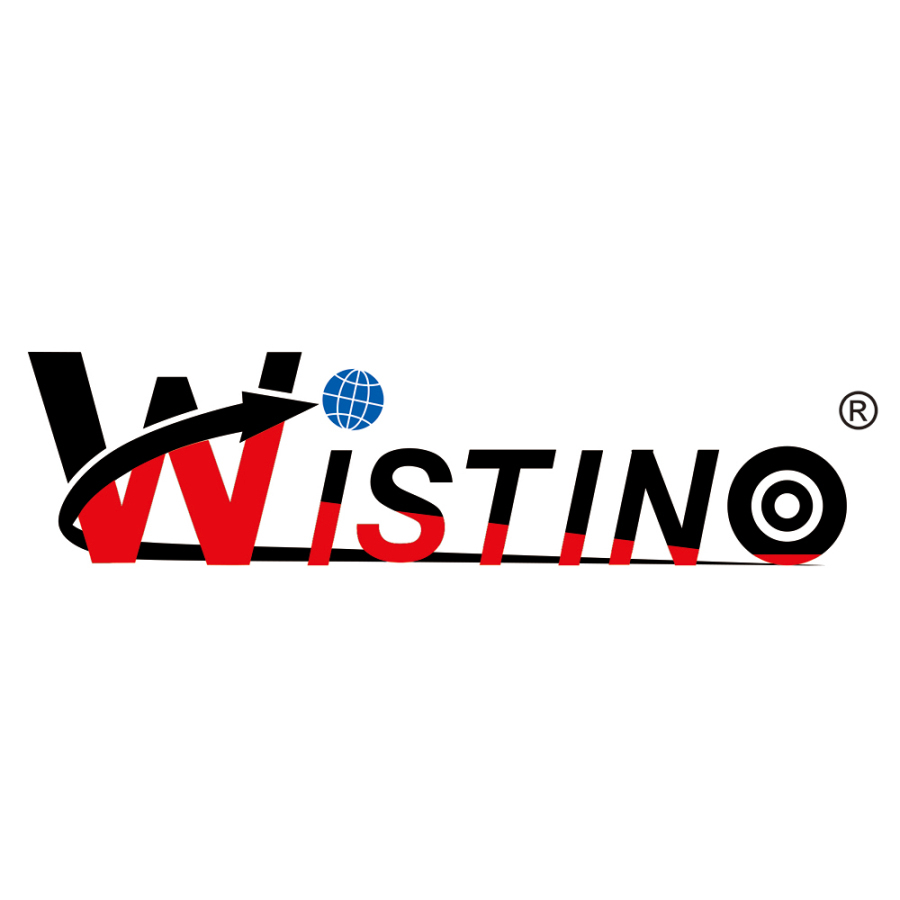 Wistino
Wistino 15.6inch HDR Touch Portable Monitor 1080P Usb-Type C HDMI-Compatible Monitor
✔️Only USB-C to USB-C video,power ,touch will drive in one cables. USB-A to USB-C Cable will drive power and touch, need extra HDMI connecting to show display.

✔️Great Visual Experience: 15.6 Inch IPS screen with 1920x1080 native resolution screen, 16:9 (4:3) aspect ratio, 250cd/m2 brightness, 800:1 Contrast Ratio. The monitor delivers good visual experience.

✔️Plug Id Play: Two Type-C port, Upper Type-C for power and the Lower Typen an-C for Power&Touch&Video, Save space and easy to use. Charging your phone when connecting the upper type-c to usb 3.0 cable to power supply, no worry about short battery life when playing games on the phone(phone model listed in descriptions)

✔️Support HDMI Input: HDMI format supports 720P, 1080P (50-60 Hz).

✔️Potable Monitor: Full aluminum housing,sturdy finished, protect your monitor from collapsing and bumping. Features a wraparound easel cover with which to support the monitor when in use - no other attachments are needed. When not in use, the cover protects the monitor when traveling, similar to a tablet cover.
Wistino-SCR-Touch
15.6inch 1920X1080P Full HD IPS Screen
Built-in TYPE C, HDMI, Micro USB interface for more connection
Suitable for easy gaming or more screen display at work or at school
Remind:
If can not light up the screen, need extra power on the screen. Use a 5V-2A adapter to connect the screen via the Type C to USB cable.
Recent Reviews ( 21 )
By
W***n J***a
Tuesday, 05 July 2022
จอภาพที่ดี ฉันสามารถเชื่อมต่อกับแล็ปท็อปของฉันผ่านสายเคเบิล แล็ปท็อปทำงาน จอภาพดูวิดีโอ
By
K***e W***b
Monday, 04 July 2022
อุปกรณ์เป็นเลิศ ซื้อเป็นจอภาพเพิ่มเติมสำหรับแล็ปท็อปสำหรับใช้งานบนรีโมท
By
Y****a K****e
Sunday, 03 July 2022
I compared a number of stores and finally placed an order here. It is used as a secondary screen for the notebook. The screen is very clear. There will be no lag when dragging.
By
W****v N****g
Friday, 01 July 2022
สินค้าแพ็คมาอย่างดีและทำงานได้อย่างสมบูรณ์ คุณภาพดี แนะนำ 100% ได้รับ 13 วันหลังจากวันที่สั่งซื้อ
By
M***w
Wednesday, 22 June 2022
Looks lovely. the son is happy. I hope it will last a long time. Thank you to the seller, very polite, and quickly answers the messages.
By
W***f D***e
Monday, 20 June 2022
Nice, fast delivery, as described highly recommended both item & seller
By
M***e W***v
Monday, 20 June 2022
โลดโผน สินค้าที่ดีที่สุดที่ซื้อในนั้น ใช้เป็นจอภาพที่สาม ภาพยนตร์และทีวีติดตั้งแอปพลิเคชั่นต่าง ๆ และทำงานได้อย่างสมบูรณ์ มาพร้อมคอนโทรลและสายต่างๆ ชอบสินค้า.
By
S****v N****c
Monday, 13 June 2022
Package came well protected. Very impressed with customer care as well. Recommended seller.
By
K***b R***l
Monday, 13 June 2022
After watching it for a long time, I finally bought it. It is used as a secondary screen, and it is very convenient to carry. 1080p resolution, the screen is very clear.
By
K***c F****e
Friday, 10 June 2022
ฉันทำทุกอย่างได้เหมือนอยู่ในไซต์ ฉันกำลังดูทีวีและเล่นเกมอยู่...มีความสุข :) และหน้าจอสัมผัสก็ค่อนข้างดี
By
Q***b S****a
Tuesday, 07 June 2022
yes, it works nice. quality is good. Especially brightness - is enough good to use outside. touchscreen works well. thanks! came quickly
By
R***a M***r
Monday, 06 June 2022
Its exactly what it said, so...happy :) and touch screen is pretty good
By
rimauchiha
Sunday, 26 September 2021
By
adiputrashahbandar
Sunday, 26 September 2021
By
kazuhikominoru
Friday, 24 September 2021
Items received safely with an excellent package protection. The screen is crystal clear and fully support with my Samsung Dex.
By
peterkholai
Thursday, 23 September 2021
By
umwog
Tuesday, 21 September 2021
By
j*****7
Sunday, 19 September 2021

Your cart is currently empty.